A super sunny start to the day but man was it cool. We had a running buddy today , Pat drove 5 hrs to meet up with us last night and was out for 20miles with us today. So awesome to have him with us. Pat is a good friend of Patrick and had surprised him with this visit. He was stoked. We started up at 8700ft and the first few miles were up, We found a lake that was all frozen over and looked amazing before we got over the top which was at 9311ft. It was sunny and blue bird but a cold as wind, not super strong but a headwind so kept it cool all day.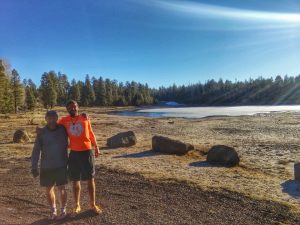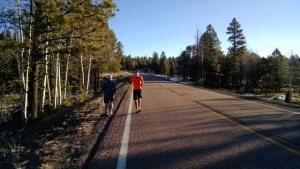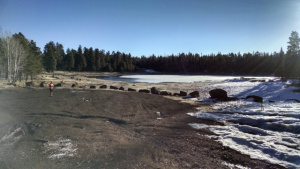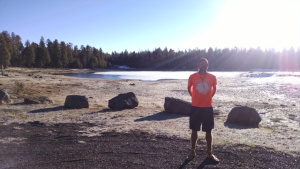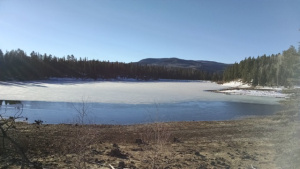 At the top to the right here you can see a ski field, didnt think it would be open but sure enough it was. Normally there is 6 ft of snow here so we are lucky to have nothing.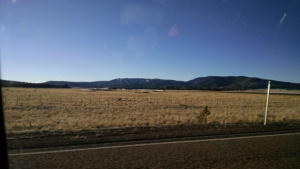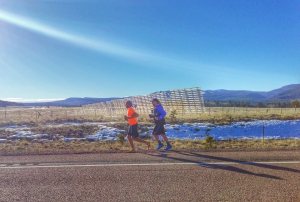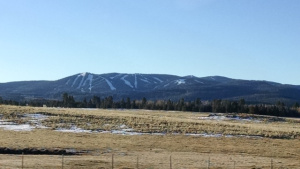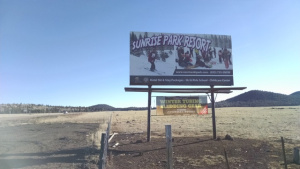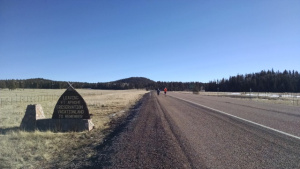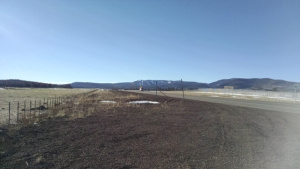 Then it was down hill all the way to Eagar which was about 14 miles. A nice change after the last few days of climbing. There were a few clouds rolling in way ahead and we were hoping it would hold off.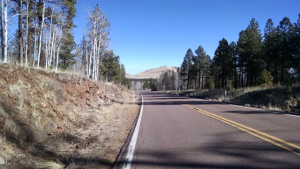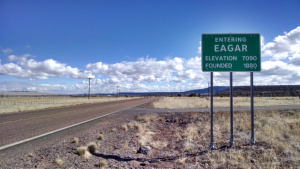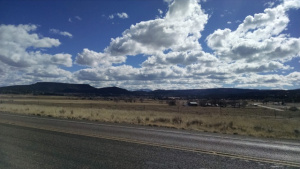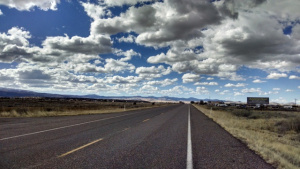 Once we hit Eagar where we had stayed last night we stopped back at the Best Western hotel which had been kind enough to let us keep the room until 1pm. Gr andma Connie here in the middle is a amazing lady and had been busy helping us get in touch with schools and locals in town. Thankyou so much Connie for your blessing and everything you did for us. We will never forget you. xx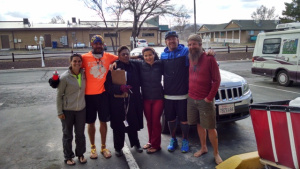 We had done 22miles in the AM and headed out for another 10 or so. Both really refreshed and warmed up after a 30 minute break we ran out of Eagar heading for the New Mexico boarder. Looking forward we could see dark clouds and with the head wind still blowing we thought we might be getting wet. Only a few drips 5 miles in and then the clouds parted and sunshine came out. The power of positive thinking was working and it helped us keep running . We did another 13 to bring up the 35 for the day. Just under 3 miles to the boarder. Yahoo.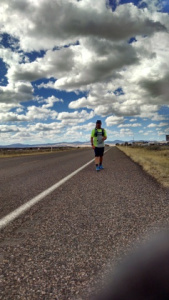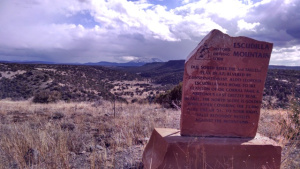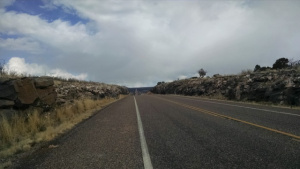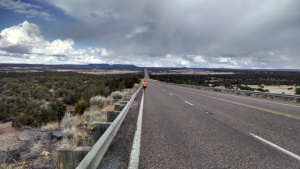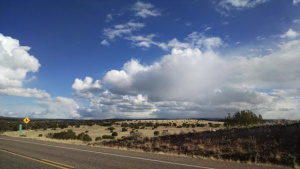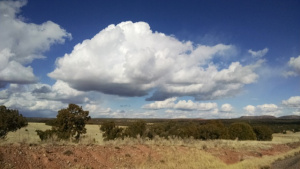 Not even 34 miles can stop us from being excited and having fun, quick selfie while running up a hill into a head wind. Love running and being on this journey with this guy. Run with us America!!!!!!!!!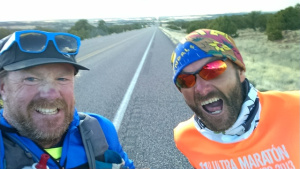 We are up to 681 miles and will hit New Mexico tomorrow. 2 States down yahoo. We are staying at the Eagar Fire Department tonight .The Fireman of the US are awesome, they have been helping us so much and we can't thank you all enough. Pat and Shacky finally got inside a fire truck today.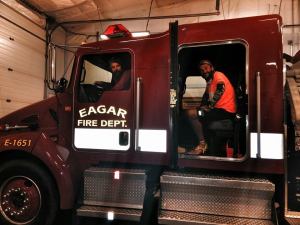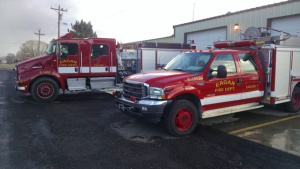 Map of todays run HERE