Wow the temp dropped last night and it was a good frost on the cars this morning. Gloves on straight away. We said our good byes and thank you's to the Herber-Overgraad Fire Department team who looked after us so well last night. You guys rock. Then we headed off in the direction of Show Low.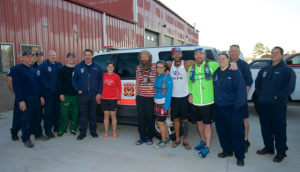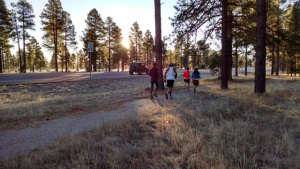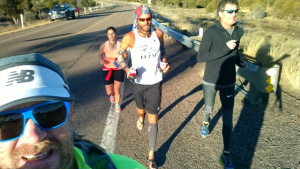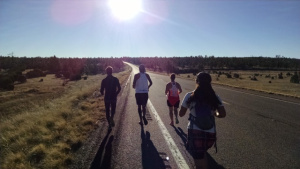 We had our first runner to join us, John who had come over last night to meet us and decided he would run a few miles with us. His Wife Diane followed us and took these awesome photos below. John is a bit of a speed demon and a great runner, After doing 2 races just yesterday he wasn't sure how far he could go. We slowed him down and got him in our rhythm to then watch him smash to half a marathon. Getting to know him and listen to some stories made our morning and we whipped through the miles. Thanks so much for coming with us and for these amazing photos. We look forward to hearing from you after you have finished your first 50 or 100.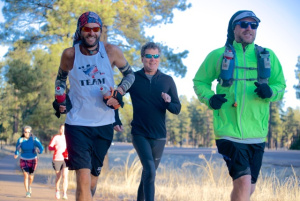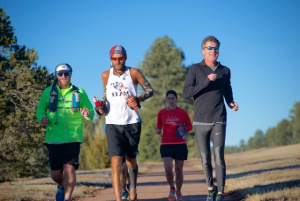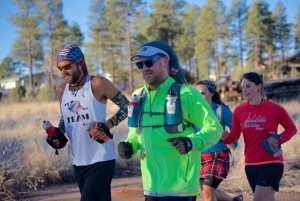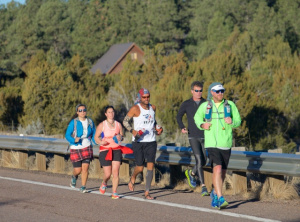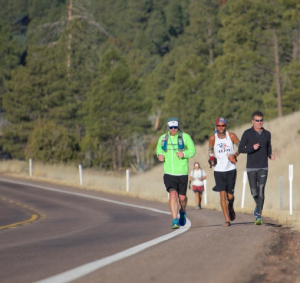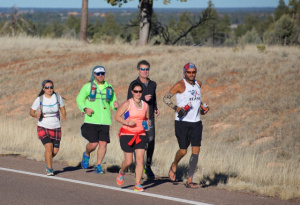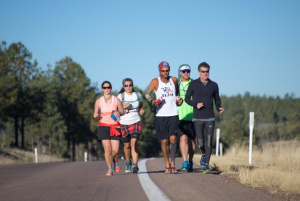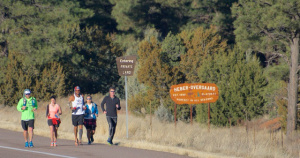 Vanessa and Alex had joined us too and the girls both smashed out 10 miles, AWESOME!!!.
This photo of me and Pat is my fav, Smiles on and beautiful blue sky out back , what else do you need.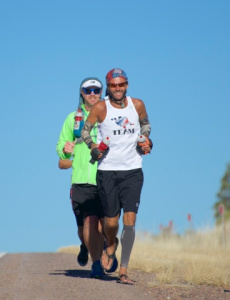 We had a quick break when we said good bye to John and Diane , our awesome crewman Shacky there always to feed us with what ever we need. Then it was just me and Pat cruising down the road again.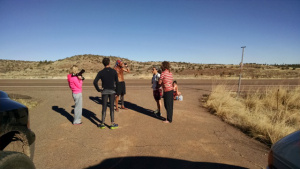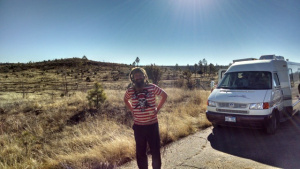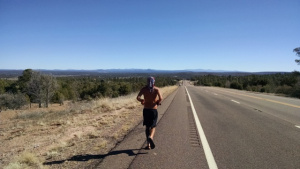 Again today we found different things and this painting was wrapped up still and laying there so we thought it might be a millions dollar one so opened it to see. Not a million bucks but very nice.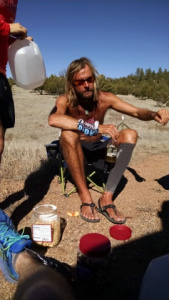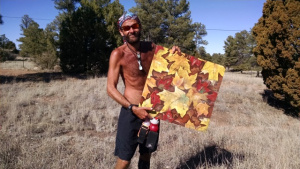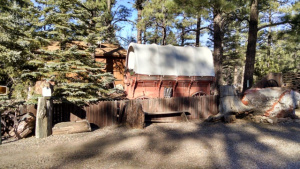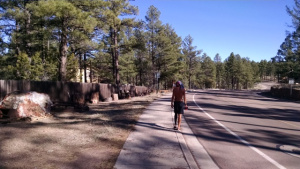 We arrived in to Show Low around 3.30pm after doing 35miles (56kms) and both were pretty good. Now quick bit of knowledge for you all, Show Low got its name after it was won in a card game way back in the day, The game was to SHOW a card and the LOWest wins, hence the name. awesome aye.
Shacky and Vaneesa had spotted that there was a pool in town with a Jacuzzi so we had to drop in . We chatted to Becca the manager and the beautiful lady let us all in for free. YOU ARE AWESOME!!!! The team there were so friendly and all signed our book which was great. Its so good to see everyone making a page all theirs and decorating it. Thanks so much to the team at Show Low family Aquatic Center. xx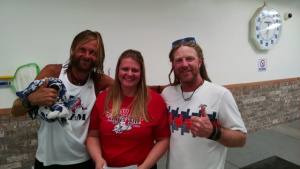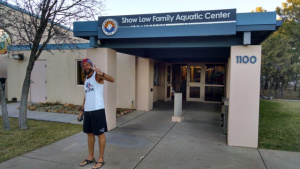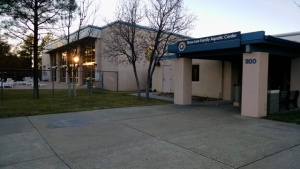 As you can see the team was so happy.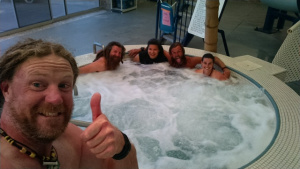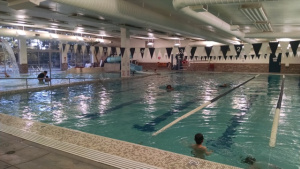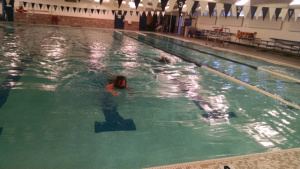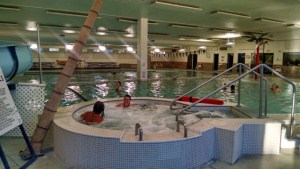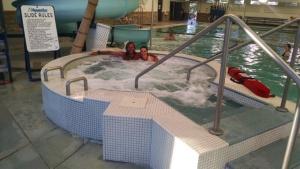 Here is the MAP for todays run.
Also not sure if you know and hope you do but we have a new WEBSITE and FACEBOOK page called " Run with us America" plea go check them out, updates and info being added everyday. Maps coming real soon and ways to get involved starting to happen.
We are staying in another Fire Department tonight. Thankyou to the crew from Herber-Overgaard Fire Department to introduce us to the guys at Timber Mesa Fire & Medical. Massive help and really awesome to have your support. Another great team with huge hearts. Thankyou
Thankyou to everyone for helping us everyday and keep sharing please. Love yas,