A sweet nights sleep in a warm church after a awesome shower to then wake to all these amazing Muffins and beautiful letter. I can't say thank you enough to the Garrisi family for looking after us so much. The Muffins were AMAZING!! We will never forget you . thank you.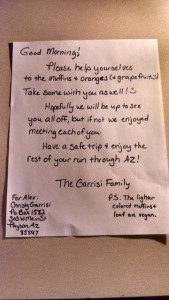 We left home at 7am to make it to our start point by Half 7, we got out of the car to find it was pretty cold, nothing a quick man hug won't fix aye. hehe . Alex left us to climb the finally miles to the Rim top. The sun hit us and I bet you could hear us from New Zeal and with the cheers of warmth that came out.


The views were amazing and as you can see we just had to stop.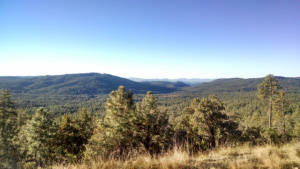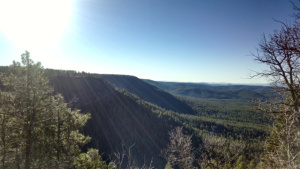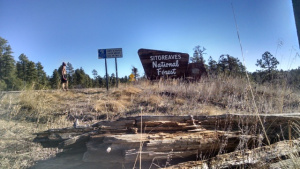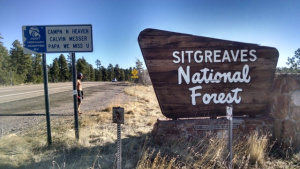 Quick couple of shots and a selfie at the top point and we were off running again. Both me and Pat were feeling good .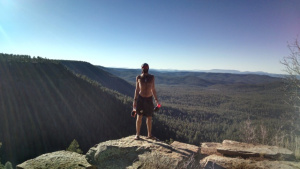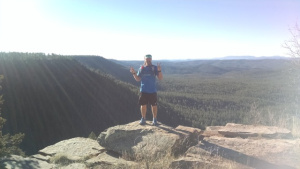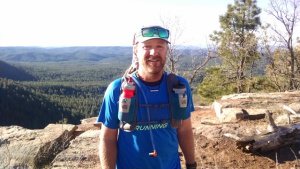 Even found a spot of snow up there, Saw 5 deer and I was searching for Elk all day but saw none.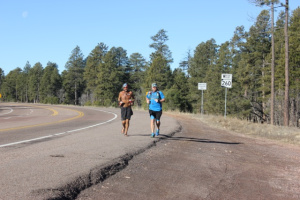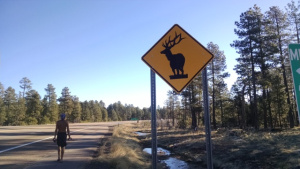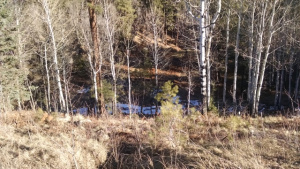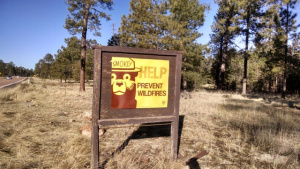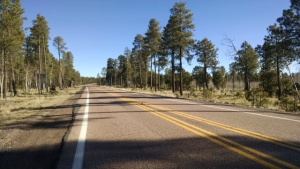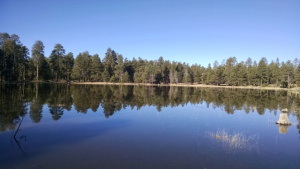 With the snow came Snowy and of course Pat had to make Yellow snow as he is from the beach so doesn't get the chance too. haha
Again we searched the roadside for things and this is what we got today.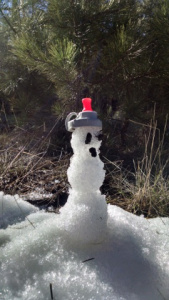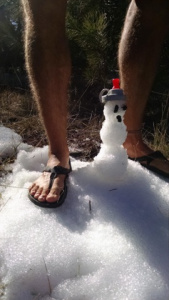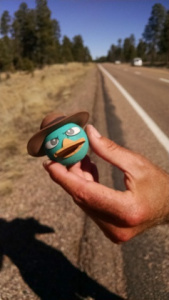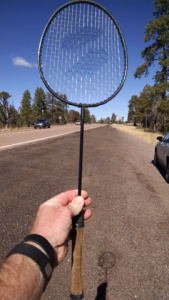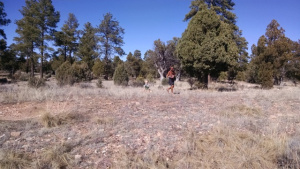 We did 30.77miles today and ended in Herber Overgaard. Just on the outside of town was this awesome wood factory, They have collected heaps of wood from after the big fires they had in the hills and have made heaps of things from it. Really cheap too. Awesome.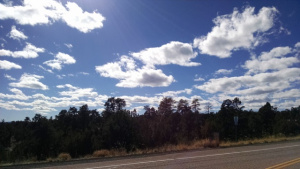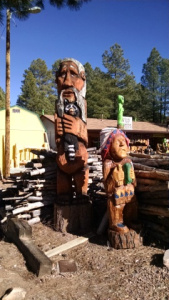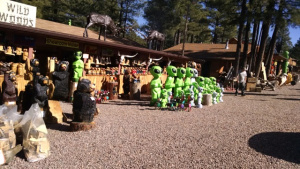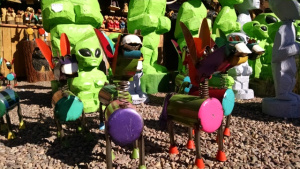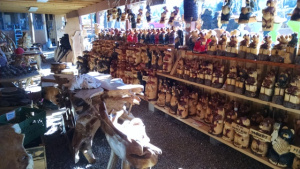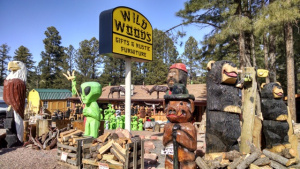 Then just before we got to the finish we found this teepee so we climbed in and became indians singing our Run with us America song. Alex had been our crew on the road today while Shacky and Vanessa did some things in Payson and got us some presents and food. I got some Choco milk which made me soo happy. thanks to our awesome crew.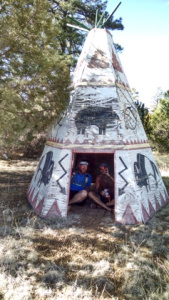 Tonight we are staying with the Herber Overgaard fire Department. SO lucky and super fun to be able to do this, The team here are awesome. Not only a bed each and shower but a tour of the station, cooked dinner and lots of laughs. SO awesome to be invited in and made to feel really at home. Thankyou so so much.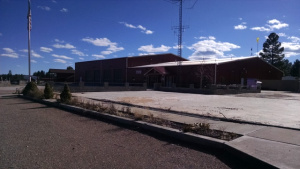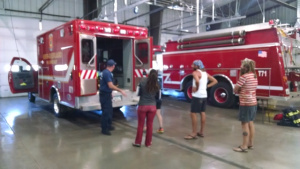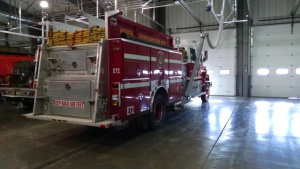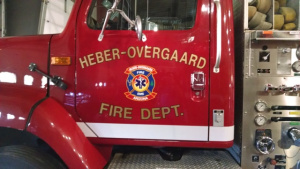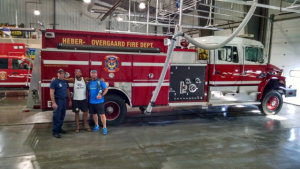 We have done our chores and sorted out more route maps. Things are looking great and fun times ahead. So many people getting behind us and wanting to come join which is Exactly what we want.
I have finally got my Spot device going and you can follow us and know where we are all the time. Click HERE to see the map.
Ill be honest I forgot my push ups last night but will sort it out tonight. 24 today. nite all