After another great night free camping we set off at 7.30 towards Payson town. It was a cool start even with the sun but soon warmed up. We made a quick stop in at mc donalds for a coffee and met these amazing people. First was Katrina and her little boy Ben, We got chatting and then the race was on. Me and Ben racing to the end of the carpark and back a couple of times, He is in the local running club and showed off his speed to me. So awesome to run and laugh with you little bro.
Then as we were chatting we met Bonnie who heard what we were doing and loved the 100 Mile Club to then give us a $50 donation. Thankyou so so much .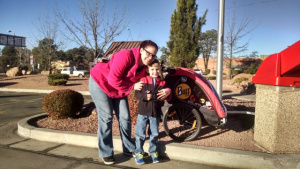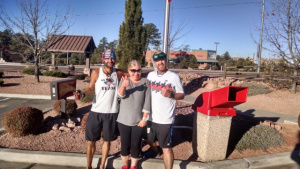 Then we headed off towards the rim which seemed a long ways away. Not steep but long hills that climbed up the mountain. As you can see we have lost the cactus's and now are back to pine trees.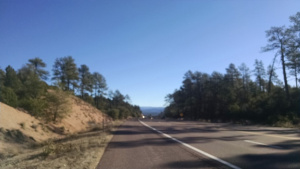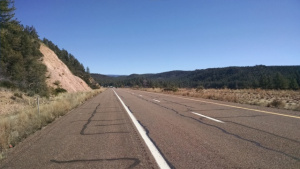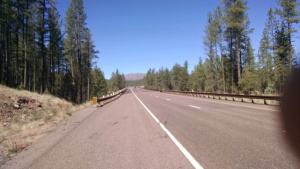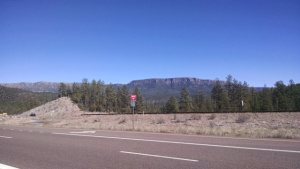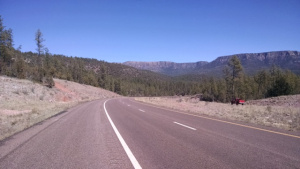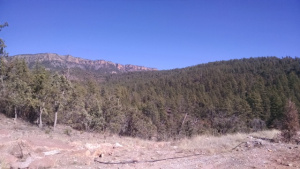 As we came to the top of a hill we met CJ the doughman who was on a ride. Had a quick chat and wish him a safe trip and continued on our way.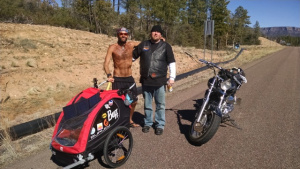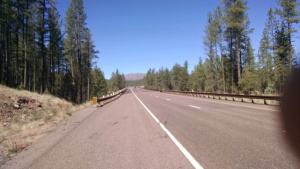 Pat the searching finding machine that he is found what could be his best find ever, a mini shovel and the string to hang it around his neck. Pat runs the beaches back in California everyday and find shovels , getting over 500 a yr and to find this mini one was awesome. We also found these flowers so they are now on the buggy and we are looking for girls to give them too. The search is on.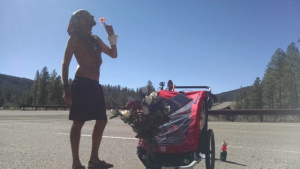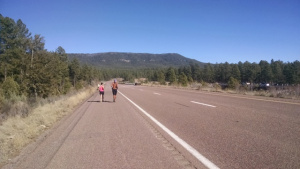 Great support again from Shacky and Vanessa in the first 2/3's before they went to check out our home of the night and Alex was there to pick us up at the end. They are the best crew.
Tonight we are staying at the local Church with the Garrisi family, they are amazing, the kids are so so cute and fun and we played games and chatted to them for ages.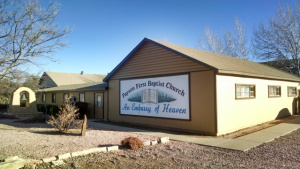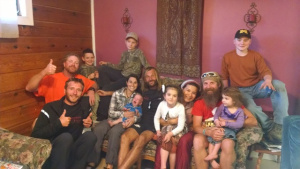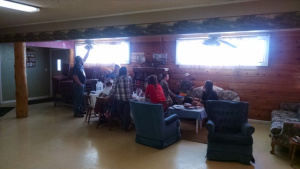 We have a book that we are getting people who we met to sign and the kids got right in to draw some pictures, thanks guys.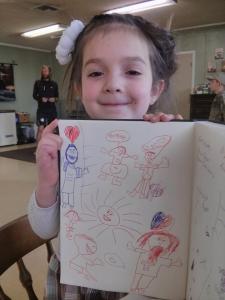 Oh we had a run in with the LAW today, the local sheriffs pulled up beside us and asked what we were up too, Some of the locals had rang them saying there were a couple of guys running up the road pushing a buggy. They were really friendly and after checking us and our stories out we were free to go. They signed our book that we are making for the 100 MC kids. Thanks guys .
Dinner was at the Payson casino with the crew and it was great to eat heaps and chill together. Rob came and chilled with us.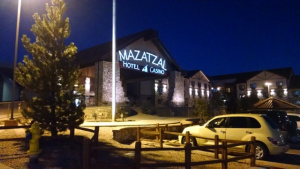 We did 29 miles today in about 7hrs 30mins, really slow but steady. We are in no hurry and it is great hanging with pat chatting about the ways of the world. He comes up with some bloody funny stuff, Im laughing my head off all day.
Here is the map of where we have gone until today. Fun times. Night all from Payson Arizona.