Everyone was up and busy sorting things out before we will be leaving Mike and Kimberley's house. We are looking for places to stay and checking all possibilities for meeting people. Shacky , Vanessa and Alex are awesome and have some amazing friends who are all helping us a lot. Thankyou all so much. Ginger the dog was just chilling on the sofa.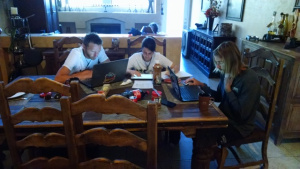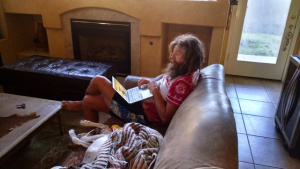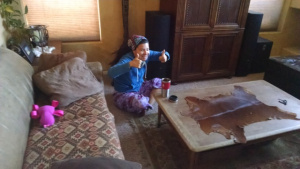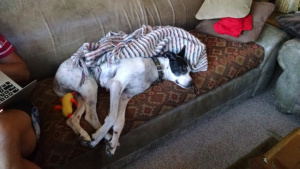 Then it was time for me to go for a run to catch right up on Pat and well I ran a bit furthur . I did 25kms today and now I'm back up with him. It was a good day out and the legs went great. So many ranches out here and also on todays route golf courses.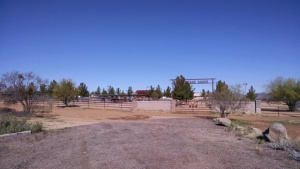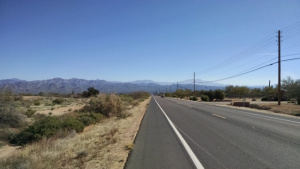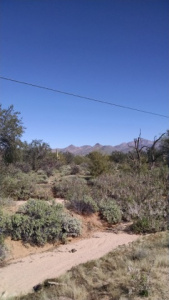 I ran along side what looked like 3 different courses and I just stopped wanting to ask for a swing, perfect day for golf today.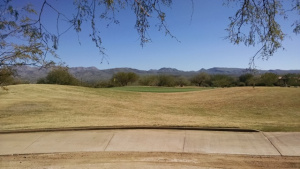 Hows my beard coming along? Yes or No? Me and Pat are growing them out, Well Im going to try anyways. This is my wonder food while Im out here.Cliff Shot Boks from Cliff bar OMG they are good.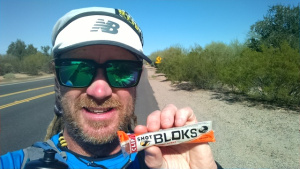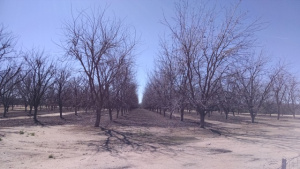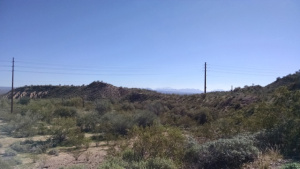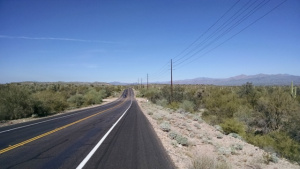 You can see that the views were pretty nice again and the blue sky out in force. pat had said for me to watch out for a big fountain and I was looking everywhere and then there it was, bloody huge, I would say maybe 30m into the air and I was 2-3kms away. Its goes on the hour every hour for 5 mins,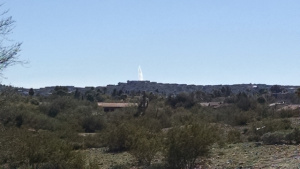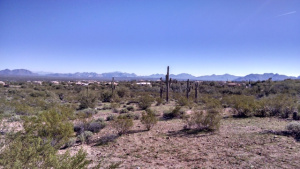 Here is the MAP for today's run.
Then after a small chill out we went out to a runners group to meet some people, one of Pats friends birthday. We didnt run but went for a walk around the lake. Magic sunset and evening. Mike showed us around. A few runners from RAUSA came down to which was awesome , so good to see the team. Hugs everywhere. Miss you guys.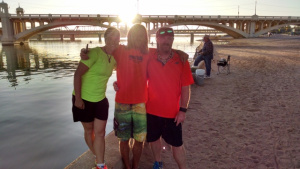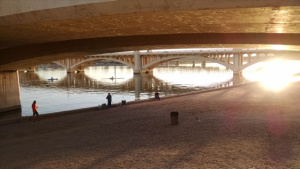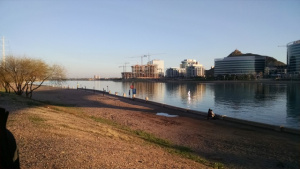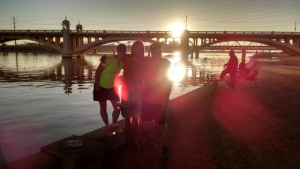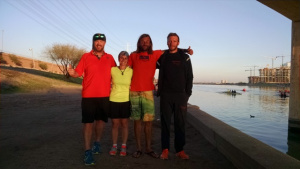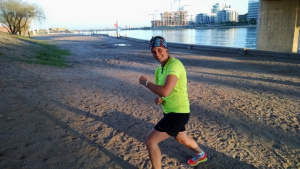 The birthday boy loves crazy socks and his friend had bought a bag of socks so everyone could wear some. We tried some on. Great little turn out for a wednesday night. 3 different groups ran of 3 different speeds. Great to see people of all ages, up to 73yrs old. Awesome.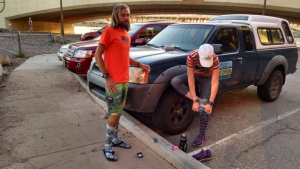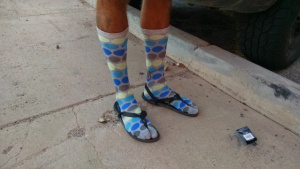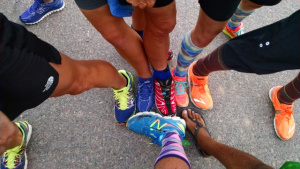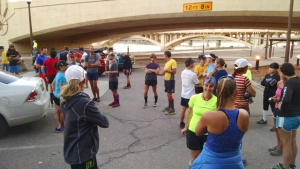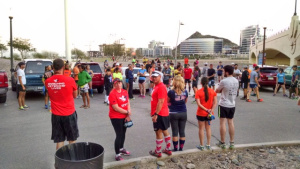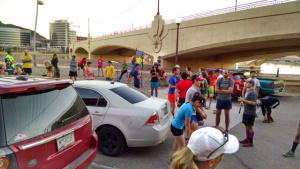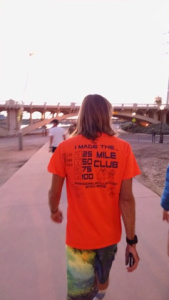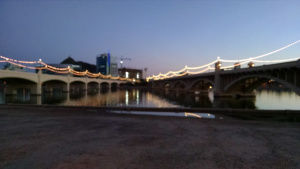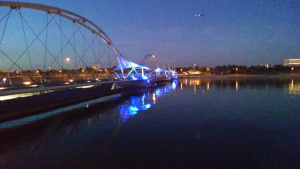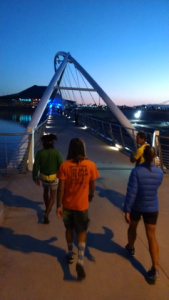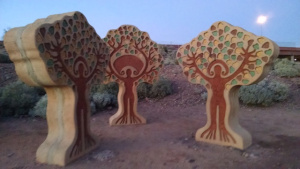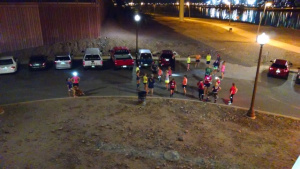 When we headed to a restaurant for a quick drink and some food and this Vegan cupcake which was so yummy. The birthday boys on the stick, great idea.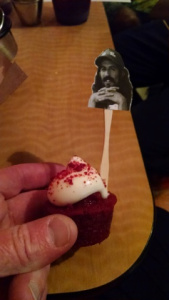 Then home to relax and well start the pack up yet again. Has been so awesome staying here and I can't say thank you enough to Mike and Kimberly . You two are so beautiful. xx
Huge shout out and thank you to Talon from One Palm Media. The man is a true friend and amazing supporter of my adventures, He just win the Surfers Poll Best surf doco of 2014 with his beautiful story called "ThunderCloud" . Talon donated $500 to the 100 Mile Club. Thankyou so much bro. Check out their site HERE



Right get them pushups done – 20
Sweet dreams all.