Today I was on a little mission of my own which was to try and catch up on Pat. When I left the race I lost a day getting things sorted and have been running a little more than a marathon a day since then.Today I was going for 60kms or more. Shacky and Vanessa dropped me off again and I headed down the road.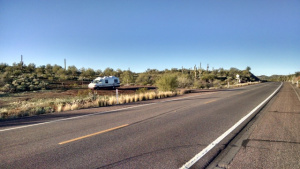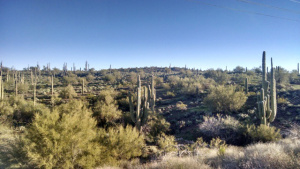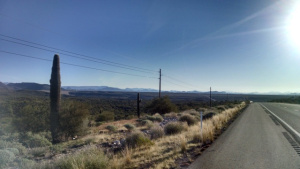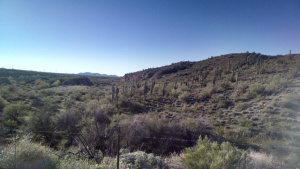 I wasn't really feeling it early on and walked a lot finding things on the road as I went. After about 20kms I finally felt more into running and got a bit of a go on.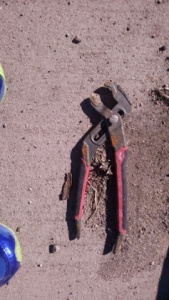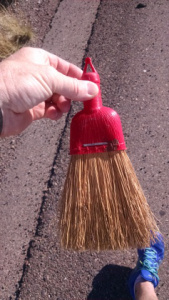 It was pretty hot and I was low on water so dropped into the Mountain fitness club, The team there were super nice and let me fill up my bottles, Thanks so much . Their gym was huge, heaps of equipment and really nice. Check them out HERE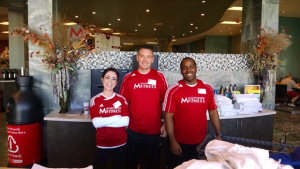 I had been thinking about it all day and finally I made it to see the girls at Starbucks who I had meet yesterday. Really friendly staff and heaps of smiles which I love, they were so awesome and sorted me out with a free ice coffee and banana. Thanks so so much. x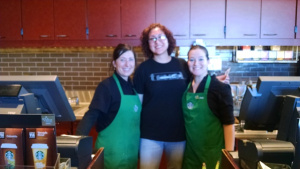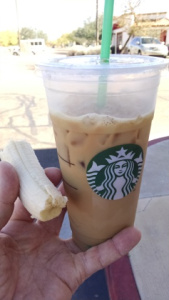 The views again today were epic, I just love the Cactus and mountains here, So many trails around and Im running up the road. haha. I made the first 42kms in around 5.45hrs and then for some silly reason my legs woke up. I ran on like I hadn't run, Which was great.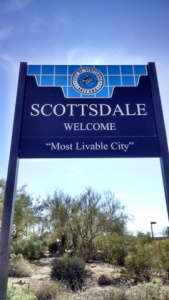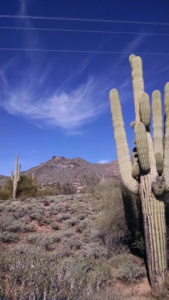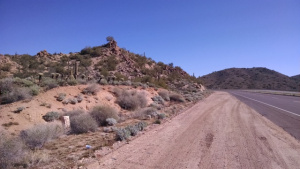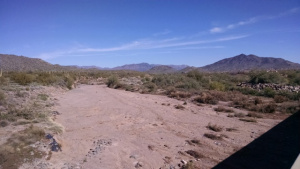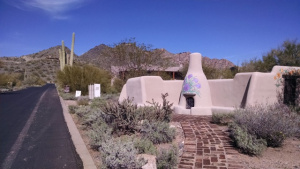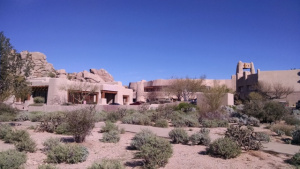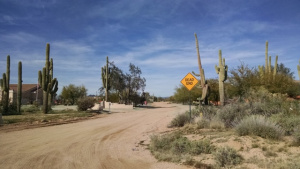 I had decided that i would run until 5pm from a 8.20am start, I made it up and over the last hill and a nice downhill was waiting for me. Made for a great last few kms. Just as I was coming to the end I saw 2 people ahead walking towards me with drinks. I was like please be for me as I was tired and thirsty. Dean and Lorri Johnson from Canada who follow Pat had come down on holiday to Arizona and were out looking for us runners. SO awesome aye. I introduced myself and sat down for a chat as Shacky was coming to get me. Really great of them to stop and say hi. They even had a box of beers for Pat. Beautiful people.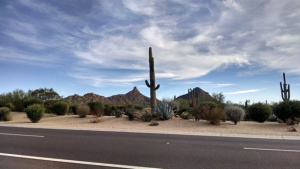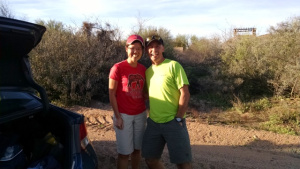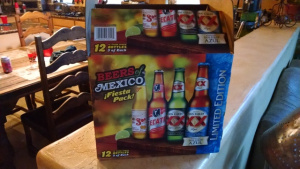 We headed back to Mike's to chill out and eat. I felt good after doing the few more miles which was great. Maria Walten came over to see everyone and gave us all presents, love my new buff.
Also got this tee from Pat. Trail racing over Texas !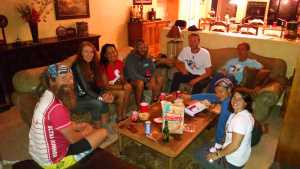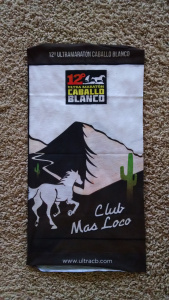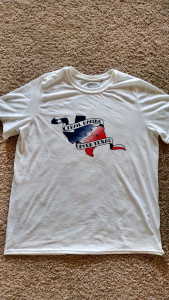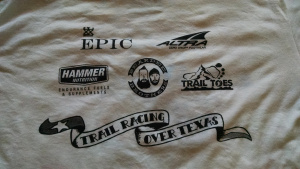 This is the map of todays run . https://goo.gl/maps/UnAkM . Was a great day out and body feels good . Things are happening fast with our new adventure and everyone is working hard to get pages set up and websites. Our facebook page is – Run with us America so please go like it and share it around. We will be posting heaps of stuff, doing fun competitions and getting you all involved in so many ways.
Cool push ups and off to bed. Nite