Big day today as I was heading out on the road with my buggy Honey Bee. But first up I got to meet Harry from Texas. I was getting some breakfast in the hotel and we got chatting. Harry lives on the biggest ranch in the world. Called the Kings Ranch down near Houston. Really loved chatting with him and he donated $50 to 100MC. Thankyou so much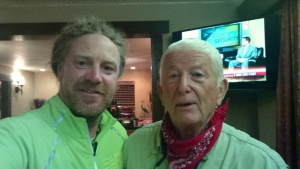 Then it was time run, the best support team was there again to see us off. Honey Bee was excited to get going but she wanted a few shots before we got going.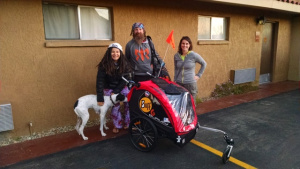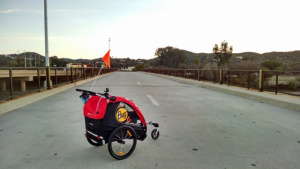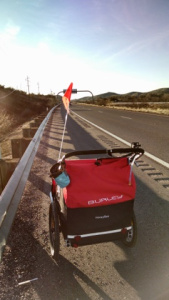 The views changed a lot during the day which was nice. I was thinking about my run of Japan today as I used a buggy for the first month but that time I hurt my back very bad. So I was making sure that I ran up straight and changed arms lots to use my whole body, I went slower too and enjoyed cruising up the road.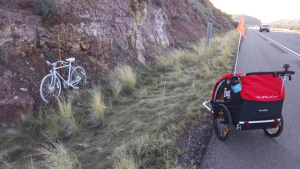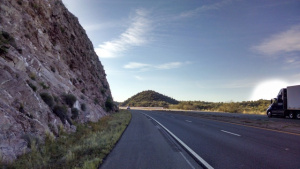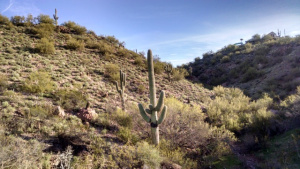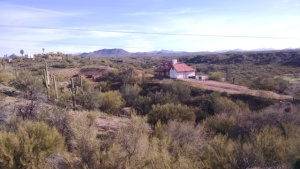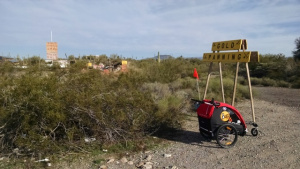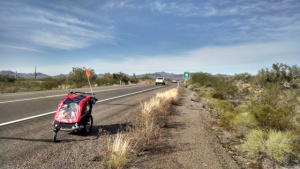 More and more Cactus trees every mile I ran , sorry all the photos look the same but at the time it looked awesome.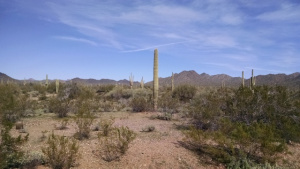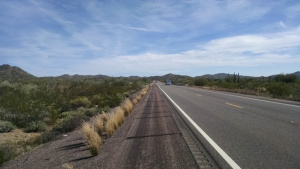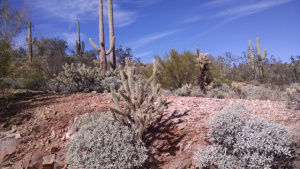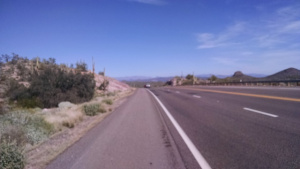 Shacky and Vanessa came to the finish point to pick us up, Right at the end there was this cool sign of Donkeys crossing, you don't get those in New Zeal and. I did 43kms today in a slow 6hrs 30mins but feel sweet so thats all that matters.
Click HERE for todays route map.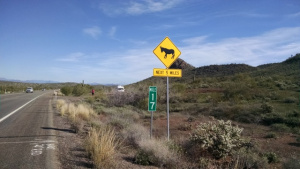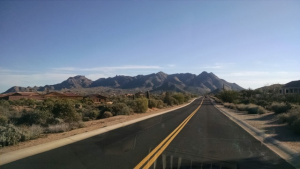 Dropped in for a ice coffee and the Starbucks and met these 3 beautiful ladies, They were super excited when I told them what I was up to which made me super excited too. So awesome to meet you all and Ill see you tomorrow arvo when I ran past and will for sure be dropping in for a brew. xx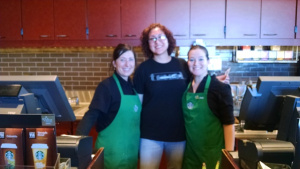 I was planning on camping tonight but We all got invited to stay with Mike and Kimberly's house , great friends of Pat, Shacky and Vanessa. They have a awesome house and are amazing people. Great food, stories and yummy tequila which was a perfect way to end a great day running. I gotta say it again but this is why I run. The only thing that killed me today was this hot sauce ,man I had a piece about the size of a tear drop and wow it was hot, trying to get it off my tongue for 30 minutes. haha Rob looked bloody funny trying.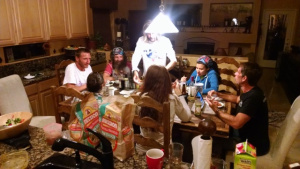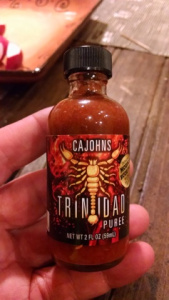 Up early tomorrow to get me back to the start point so I can push on . Thankyou to everyone for your amazing support again today, so many emails and messages coming in . Love you all.
Huge shout out to Talon at One Palm Media in Australia, my bro has come on as a sponsor a day sponsor and has donated $500. AMAZING!!!!!!! Thankyou so much Tal. Thats 50 kids who can get into the 100Mile Club.
Right sit up and pushup time. 18 of each alright. Nite all. x