Hi all.
Well not the way I thought today was going to go right from the start but life deals some days like this. You just gotta sort out what you want and feel is right and go with it no matter what.
Today I pulled out of Race Across the USA event, very hard and sad day for me to say good bye the team , I have put so much into this one over the last year and was loving it. But as I said gotta go with your gut feeling.
SO here's the plan. I'm still running across the US, yes of course I am. I came here to do this and will not stop for anything. I shot down to the shop and got myself a Jogger buggy and repacked my gears. I will still be raising money for the 100 Mile Club as before and doing it like the first plan was.
Today became a day off so I went for breakie with Shacky, Vanessa and Alex. At the Horseshoe cafe in Wickenburg. The lady there was so nice, funny as and awesome hugs. Thankyou so much for everything today. xx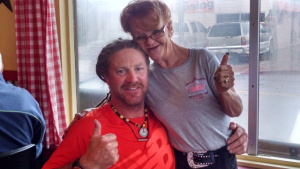 Then we went out searching for a jogger/buggy thing that I could put my gear into. First we saw the famous Jail tree here which was used back in the early 1900's for chaining up the bad boys, jails weren't good then so people kept escaping. Funny to think this was the way.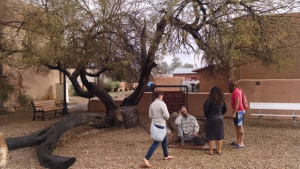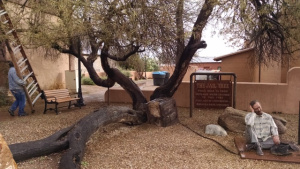 Then me and Alex drove a hour to the Sports chalet where we found a buggy. I was so happy to find one so close. Means I can get back out not he road and movie forward. Some views front he trip.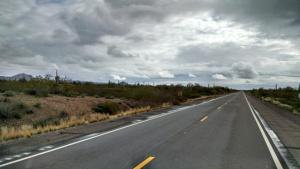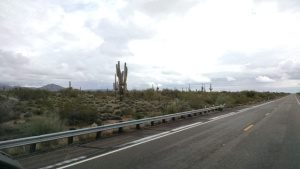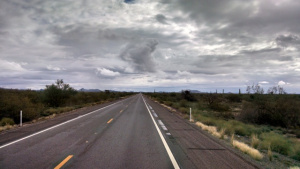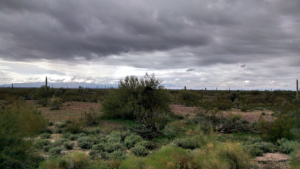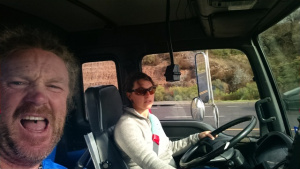 Big shout out to Ricky at Sports Chalet for helping me out getting sorted, Check out my new wheels, Just hope the back goes better than last time in Japan. Cant wait to get the Honey Bee buggy out not he road and see the US front he road and tents in the desert.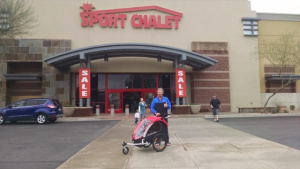 Dont you think this is the end of the push ups either, Day 16 so get to it.
Thanks to the team and organisers Darren and S andy at RAUSA- Race Across USA for everything you have done for this event. Will be right behind you heading up the road and wish everyone a safe strong run across this huge country. the team is so Awesome and I will/ ARE already missing you like crazy. 100 Mile Club forever Yahoo!!!!!!!!!!!
Big shout out to all my sponsors and supporters – I will continue and do what we started here, thank you so much for your support right now and underst anding and believing in me.