Hi All,
Stage 2 of Arizona today and everyone was smiling, a few little sore swollen ankles but that wasn't stopping anyone. We had a school visit just 2 miles in to the run today and one was for right after so we split into to groups. I was to run on and go to the one later so 5 of us keep running. The others stopped and chatted to the Bouse Elementary school and it sounded like it was a great time. Great work team.
I saw that Pat ,Chris , Rob, Bryce and Linda were starting a little slower so I took my chance to be in first place for the first time, First I took all of them apart from Pat and took this picture with 2 fingers saying I'm in 2nd then I dropped in my kick and took 1st place, I was flying for that 10 seconds and enjoyed having nothing but open road and Arizona in front of me, haha to only be SMOKED about 30 seconds later so my fast was their cruise. Got my shot in anyways.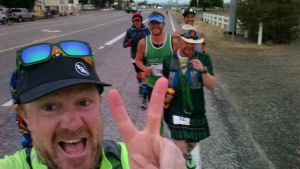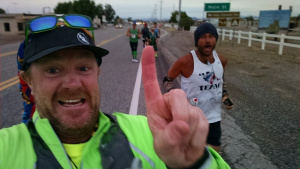 Arizona I have been told has millions of cactus and straight away today we found this shop with them growing through the roof. looked awesome. Then it was just open road. We only had one turn in todays stage and that wasn't until Mile 22.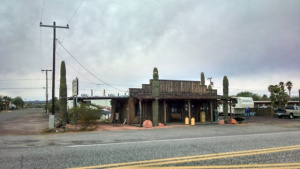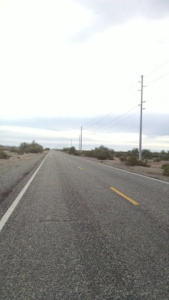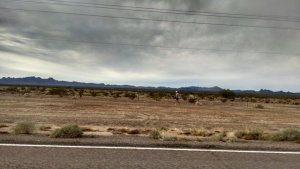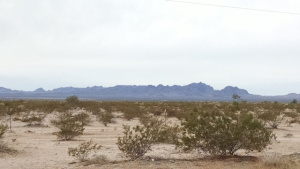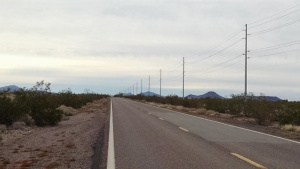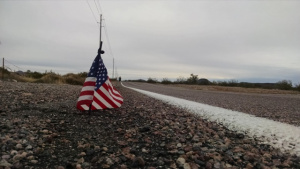 Today was also a special one , yep as you can see we have done 10% of the trip, went over 308 miles today ( 500kms) so not far now aye.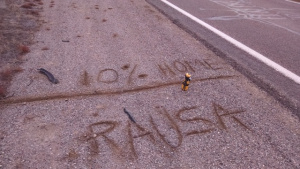 Then as me and Chris the Irish Goat were running along he spotted something in the bush, It was Milky! well thats what we named her . a little broken in the back but nothing we can't fix, a friend for Miles. We have decided that Newton should be her Godfather as he drinks milk so much which fits with Milky's up bringing. Bloody cute isn't she. I will carry her everyday with us on the run. Chris has Miles.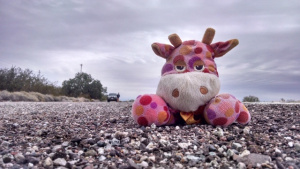 Once we had finished our marathon which again today me, Pat, Rob, Chris and Bryce all finished together again in 5hrs 19mins then we headed to Salome Elementary School. Barefoot Rasta Alex took the stage win today in 5hrs 13 mins, awesome run from the young man.
The kids were waiting for us, We did a little talk each and got the kids asking questions and then headed out for a lap around the field.I took Milky in with me and we raced the kids around, they loved her. I had to give one little man a piggyback as his mate ran right over him and smashed him so the only way I could think to help him stop crying was to carry him, it worked. I love this bit and chatting to the kids takes all the hardness of running away.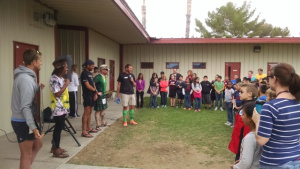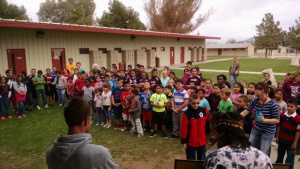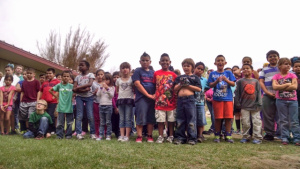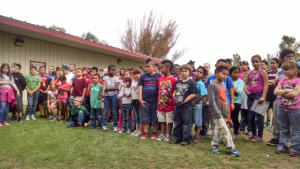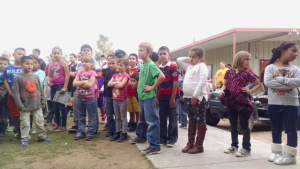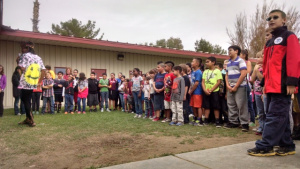 Alex out doing a sprint challenge track team.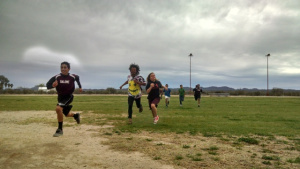 Then we got some selfies, I love taking them with the kids. Bringing a muppet comes natural and the kids sen to enjoy it. Thanks so much to everyone at the school, it was a great!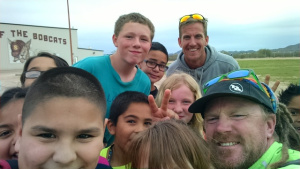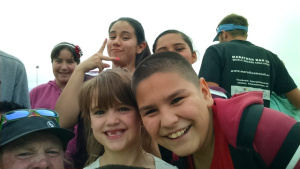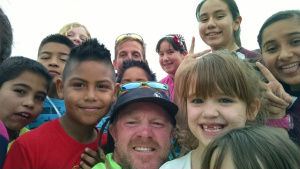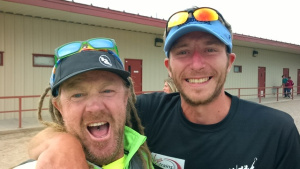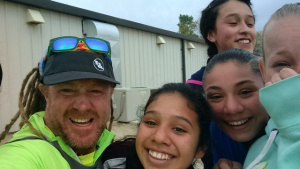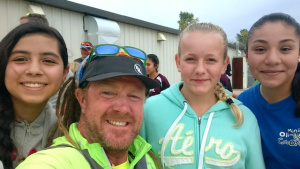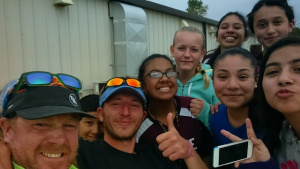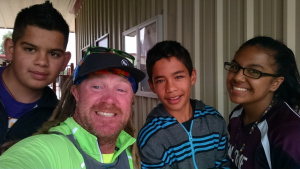 Great group shot of us all.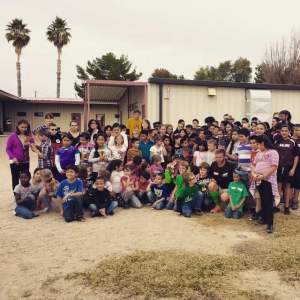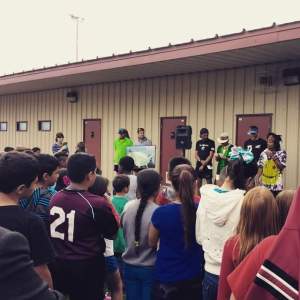 Then we headed home and had to Rob a phone. So me and him headed into Walmart for this challenge. Most things are tough for me and him as we get distracted to easy, haha but this time we were on the mission. After finding one we started to chat to the workers and a couple who were near us and ended up chatting for 20 minutes on what we were up to and about them , super fun I love these r an dom chats we always find ourselves in. SO awesome to meet you all, thanks so much for your support. x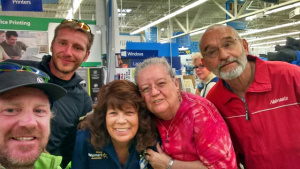 Then we went to the Roadrunner pub near the camp for some dinner to say good bye to the team there and finally made it home to relax. Another fun day.
I can't seen to upload the maps for yesterday and today so will get it to you tomorrow, sorry . Another one tomorrow so better get some sleep. Push ups and off to bed. Day 14 so 14 of each ok.