Up at 5:45 and eating heaps to get me going . First day out running in Arizona, yahoo.
We got down to the start line 30 minutes early as Phil and James from Diamond Brooks water who we had meet yesterday came down to drop off some water to us. So awesome to have them on the road with us. Huge thank you Phil!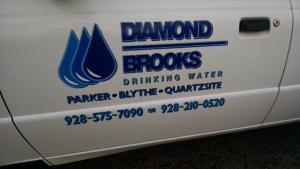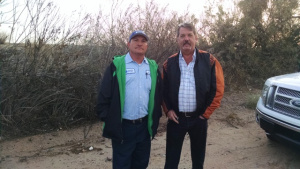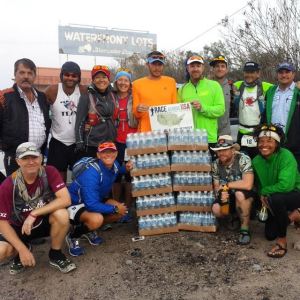 Chris as been working hard finding support for the whole team and we got some sweet new sunnies to use from it. Boston Bills sorted the whole team out with a sweet pair of sunnies, thank you so so much . Check out there different styles HERE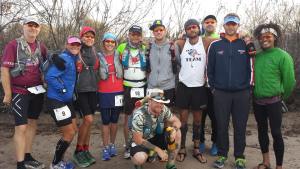 Bryce here wearing our team suncream sponsors cap- Raw Elements are supplying us with creams to keep the team from turning into tomatoes out on the road. Thanks so much. check them out HERE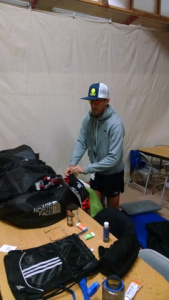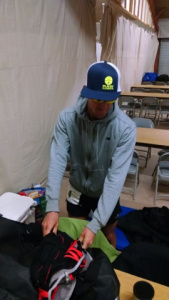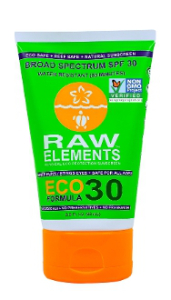 Then it was time to get this Arizona section happening. we lined up at 8am and took off into the fog. Straight up through town and out in the nothingness.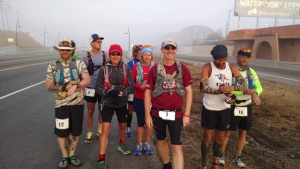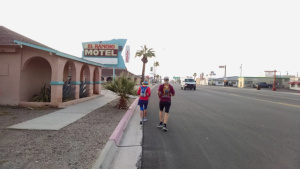 The roads were straight with little whoppy does , not lots of shoulder so the cars and trucks were pretty close. A few of the runners a bit scared which is rightly so as the trucks fly past you and bloody close. The terrain around changed a little , the skies again with magic clouds and lines all over which I love to watch change throughout the day.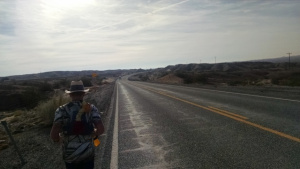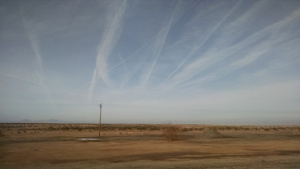 I ran with Chris again , really enjoying it and it is working well. not to much but not easy either but body is finding a nice zone to cruise though the day without pain and to much time out there on the road.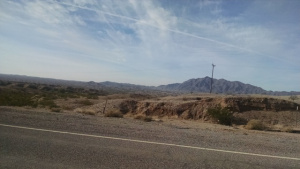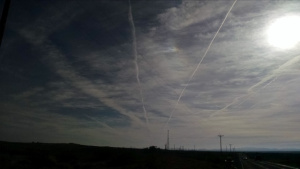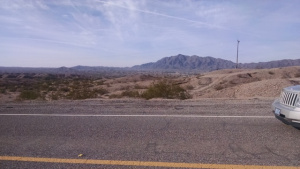 Here is a awesome video that Vanessa has made, Vanessa and Shacky have been with us since the start, They are so awesome and to have them traveling with us in their camper is great. Click to watch
[youtube https://www.youtube.com/watch?v=N8PIKPOUpo8?rel=0&controls=0&showinfo=0]
Chris and I had a good solid run and we caught up with Rob, Bryce and Pat who were just cruising at the front and we all came in together , I have to say that I did hit the lead for 5 seconds which was cool haha but only cause the boys were walking. Should have snapped a selfie with them in behind me cause that will never happen again. Those boys are amazing runners, each different and awesome in every sense. I was so happy to have the 5 of us come in together. Just shows how awesome this team is, it may be a race but it doesn't matter at all.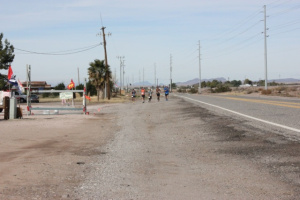 Alex came in a bit later with Linda right behind him, they are running so solidly and strong.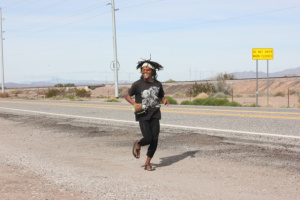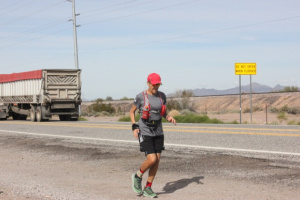 Straight after we finish we do some forms on how we went during the run and what foods we ate over the last 24hrs, then wait for a few more runners to fill the cars and then we head to where we are staying that night. Always a good time sitting around chatting and of course eating a lot.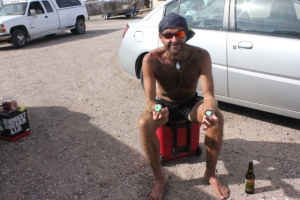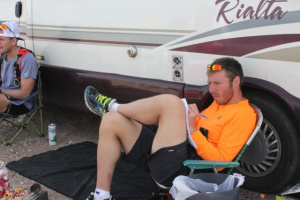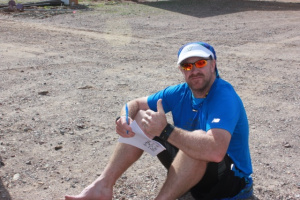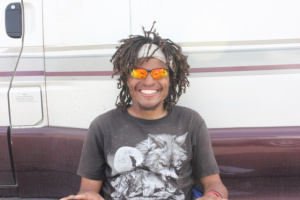 Tonight we just chilled at home and Alex the little gem was again helping different people with tight muscles giving them massages. She is to good to us all. Thankyou so much x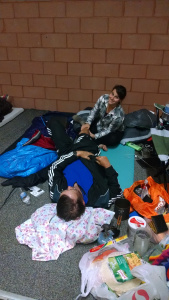 Well thats about it today, big thanks again to Phil & james at Diamond brooks water, Chris for sorting us out with Buffalo Bills Sunnies and everyone else for following us all everyday. Please keep sharing and telling people about this cool event and of course the amazing 100 Mile Club.
Push ups and off to bed it is. Nite.