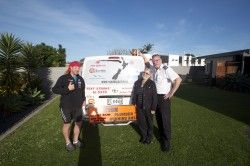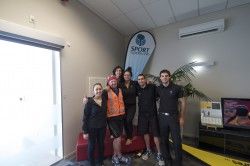 We stayed with Sharon and Doug Gor don last night, Sharon is the sister of Debbie who had helped us out in Kerikeri, Sharon and Doug were awesome. They made us so at home. Thankyou so so much and best of luck with those plans, Go for it I say  xxx
I had a couple of stops to do right at the start of running today , first we stopped into see the Sport Northl and team in Whangarei, I had been in contact with Nicki over the  months and just had to go say hi. The whole team there were so nice, super friendly and welcomed us beautifully. So sorry I couldn't stay longer guys, Love ya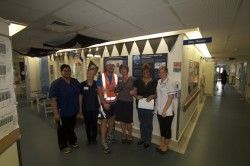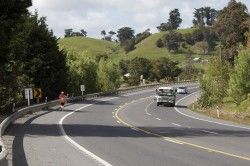 Then we went back to the hospital as I had missed some people last night, The lady's were great , thankyou for making time to see us and sorry for yesterday. Then we were off finally at 10am which is a late start and made for a bit of a hard day in the sun.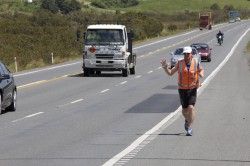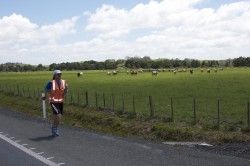 Still loving the waving to every car and talking to the animals as I have from day 1. But I know it is a good thing as there are alot of people out there now that know us and now waving back heaps and tooting heaps. Can't thank everyone enough.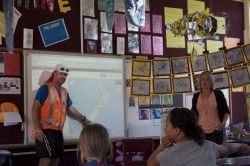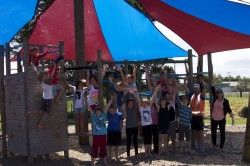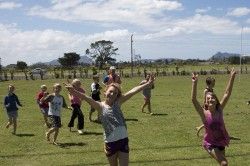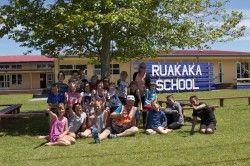 SInce being up in Northl and we have had the end of the holidays and then weekends so have only been to 1 school, so when I saw a school yard of kids I went straight in and asked if we could talk to the kids, I had arrived at the Ruakaka school. I went in a did my chat and I have to say that the kids were awesome, a big thing here that the kids knew what a stroke was and why they happened, great work guys, Then we went out and ran a lap of the grounds. Thankyou so much everyone and hope you enjoyed our talk. Thanks for your smiles and energy.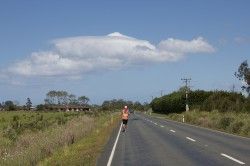 We came over a hill to see the ocean come into view which was great and I knew that today was almost over and we could head to the beach to cool off my really sunburnt body.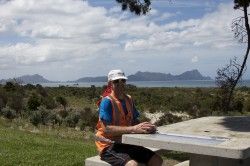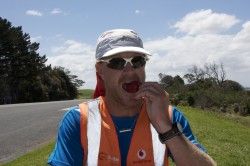 But first we found a fruit store that I couldn't pass by so a pineapple and pot of strawberries later and a rest I was off to run the last 6 kms of our 43 km run today.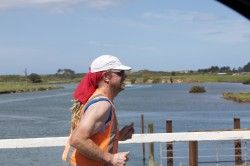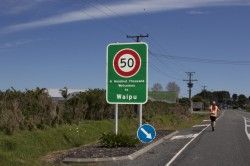 As you can see I have a nice tan line of paper white and rose red arms which isn't really what I'm looking for but I'm trying ok.  Then the end of day 64 when we hit Waipu, Also we hit the 2800km mark.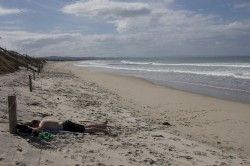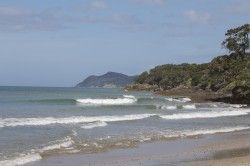 Straight down to the beach we went, Josh had had a hard first day and he got the body out and chilled out . we jumped in but it wasn't super warm but still nice. The views and day was just beautiful. a few boys out getting some waves too. a great place to come chill for use.    3 days to go!!!!!!!!    A big shout out and happy birthday to Jodie over on the goldie sorry it's a  little bit late xxxx