Another late night last night after a big day so again apologies for not getting this post up last night.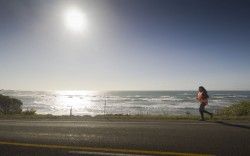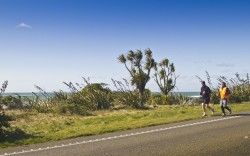 I was feeling much better than the day before and the weather cleared up a bit. Running alongside the beach was stunning with a strong tailwind keeping the pace up. Johnny, my brother-in-law met up with us again to keep us company for about 12km.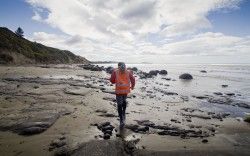 We stopped for a delicious Seafood Chowder for lunch at the Moeraki Cafe, thanks to Scott and his team. From there I ran along the beach passed the boulders for about 2km, then came out at Hampton and continued north.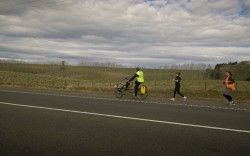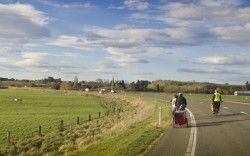 John and Hughie came and joined us on their t andem bike and Hughy also ran with me for a few kms, nice work bro. Then Jonny and his kids were on the bikes, Amber running and my mum Gaye turned up and drove the car. So a great family day on the road.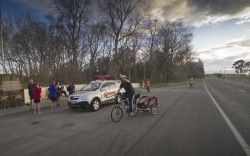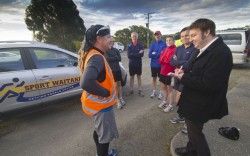 I had a 5:15pm appointment to meet some runners at the Totara Estate just outside of Oamaru, I made it there at 5:17pm, sorry I was late. Great support from Louise at Sport Waitaki who drove everyone out to meet us. From there we ran towards town as we still had 11km to go.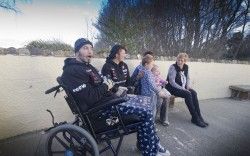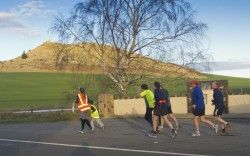 Nick and Nicola had come up from Dunedin which was awesome. Just having Nick close gives me huge power. Then with my new friends we set off.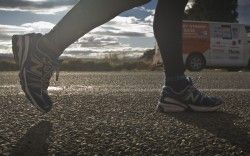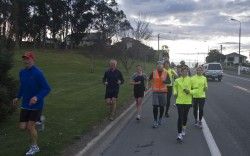 Once we hit town we had more people join which was great. Every person brings more fun and helps me get to the end.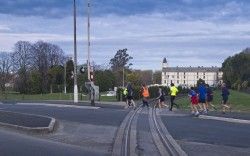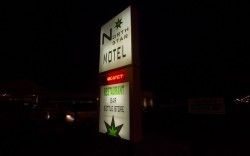 As we headed towards the Northstar Motel where we were staying tonight I felt like Oamaru could possibly be the longest town around. It just kept going and going. But with more people joining me to walk the last block I couldn't have been happier. Thank you Northstar for donating our night's accommodation.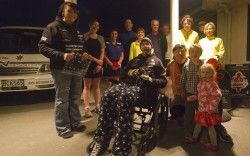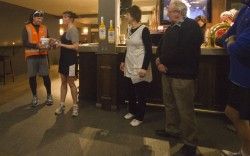 Nick, Nicola and the group of awesome runners who joined me here in Oamaru -Thank you all so so very much. You got me here with a smile on my face after a tough yet super fun and testing week.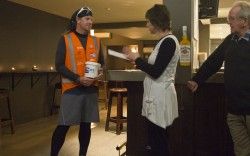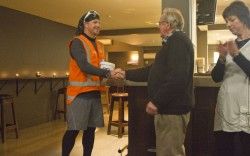 We got some donations and presentations from everyone who came along. Thank you so much for taking the time to be a part of our run. AWESOME!!!!!!
We then had a quick shower and headed to Joss's house (Nick's Mum) for a beautiful home cooked dinner. Just being able to chill out, lots of laughs, and an awesome dinner with my close friends is a great way to top off a primo week. Thank you Joss and Gary for having us over and Big thanks to Nick and Nicola for coming up to cheer me on again!!
Today's route – Zoom out to see where I ran…

View Larger Map