Sleeping super good which is great and I surpose to be expected riding this much everyday, Its heaps for me I mean. Last nights camp spot was a good one, cool on the hill, tiny bit of wind which kepted the tent dry and me cool for a change.
I was on the road by 6.30am and back on Highway 104, As I stayed at the top of the pass I went through the toll booth and down the hill, I was sad that it didn't go on for ages but was nice for a while then it was back into the up down much the same as yesterday. The road changed a bit and got narrow making me have to concentrate more not to slide sideways out into the traffic.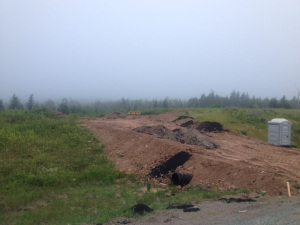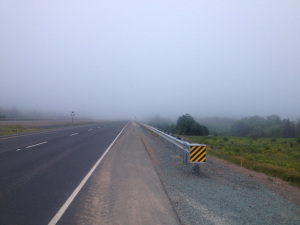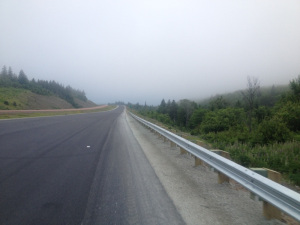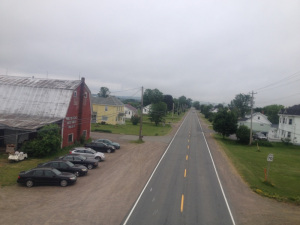 Not a lot of break places today either and I got my first one at 50 miles, which was half of my goal for today. Lucky I stopped there too as there wasn't much this arvo either .
I got to 93 miles by 5.30pm and decided to charge my things up and use the Mac donalds wifi but the damn thing was down, not having a good run at the moment, I cant get my blog posts up at all. Sorry for this.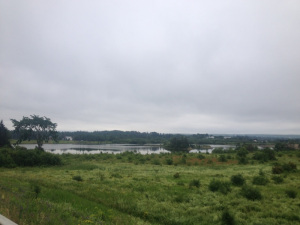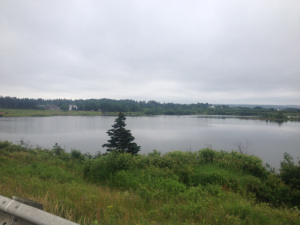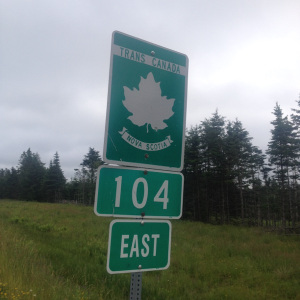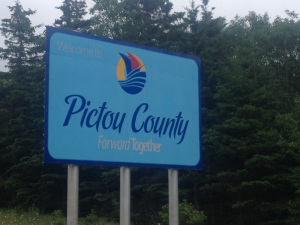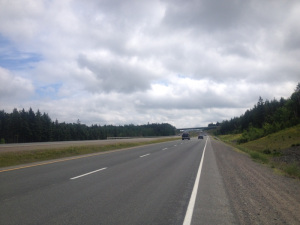 Not much more for today, Oh I was a bit down, Im a touch lonely right now, Didn't really want to do this by myself which is making me think lots. I just spent a few months running across the US but now tim is doing his own thing I've been thinking if I should carry on. I really want to do it just wasn't wanting to do it alone. I think I would have just done some other cool things for the summer.
I just have to find a happy spot and get on down the road.
Ive been super lucky lately and so many awesome chances have come my way and I have these running through my head, as always I jumped right in and while thinking I was thinking I might not have been. Haha when will I learn.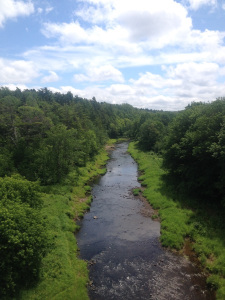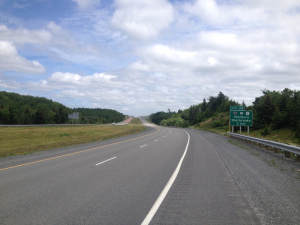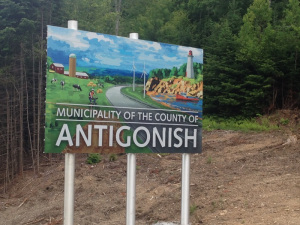 Anyways as long as I can have fun out here Ill be happy, I also think that once I get to the East coast and start heading in the direction of Vancouver it might feel better, Going the opposite was isn't helping me think Im getting anywhere but I sure are.
It's a head thing and thought I would share as its not always awesome and I do have these battles .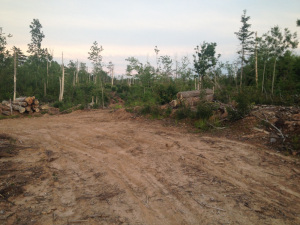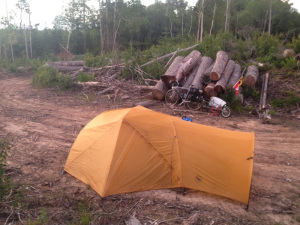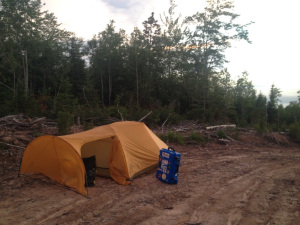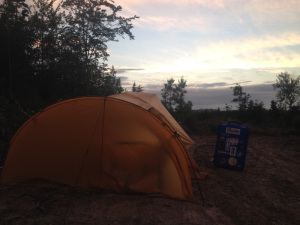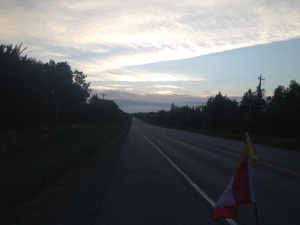 Well better go find a camp spot, a lady I just meet told me that there are lots of hills between here and North Sydney where I get the ferry, that's wasn't what I wanted to hear haha. Toughen up Jup Brown. #4thekids bro #4thekids.