Last Week at lunch I met a man called Whitney and he was telling me about Two Roads Brewing, He told me about there Tag Line – The Road Less Traveled" and straight away i said I live on that road a lot. This lead us to getting back in touch and I headed down to meet the team in Stratford CN. We chatted about my up coming Canada ride and found that we had a lot in common and are going to be working together during the ride. I find it great that I can be running or riding around countries and how it can work that I can be helping and working with beer company. Just shows you that thinking outside the box is a must.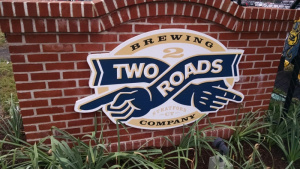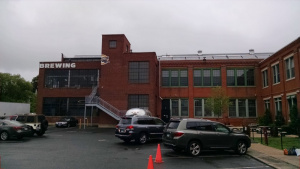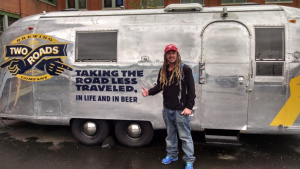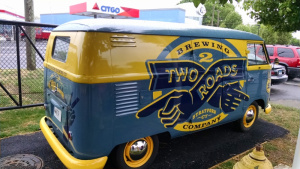 I want to show you that sometimes taking that "Road less Traveled" is a great fun thing and everyone should try it as much as possible. Thanks so much for your support.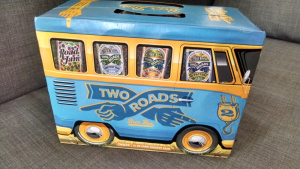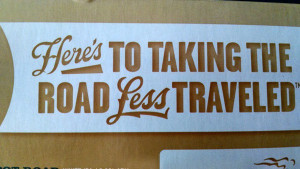 Then it was back to catch up with Kara and we were off to Elias Brookings School. It was the end of the year 100 Mile Club medal ceremony and I was excited as it was my first time attending one.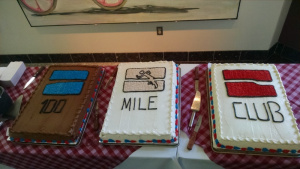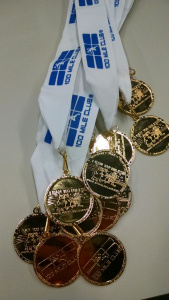 Walked in the door to se this huge cake and medals laided out ready for the kids who had made their 100 Miles. We waited outside as the kids walked down, So awesome to see them all after meeting some of them last week.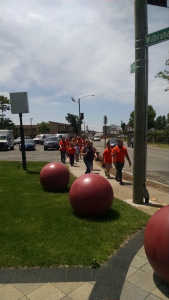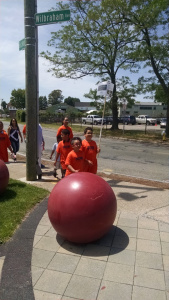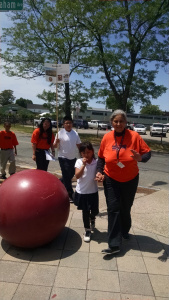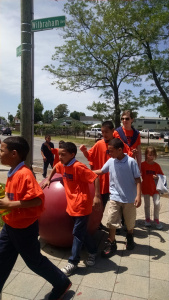 A few speeches from Joe Trivisonno who is an incredible man and the main face behind the school in not just PE but the way the kids are getting involved in so many things, especially the 100 Mie Club.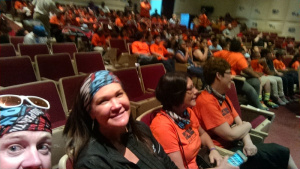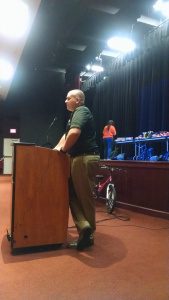 This school and its kids have not only taken the 100 Mile club to new levels but the mums and dads are right into it too. The middle photo below is a mum and dad who have lost 60 lbs each and are loving the 100MC. The whole family is amazing with the 3 kids all getting the most miles for the year out of everyone. There was a lot of tears of emotion which is great to see as you can see just how much has gone into every mile. The sharing and doing of something together brings the best out of people and I live to see it everyday now. Its what gets me through 1000's of miles and keeps me wanting more.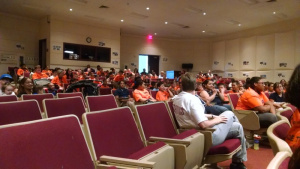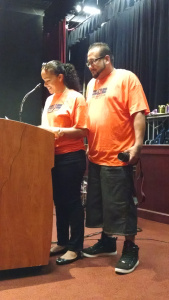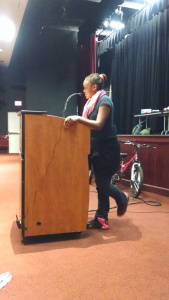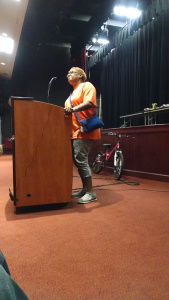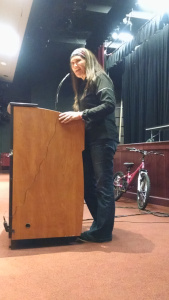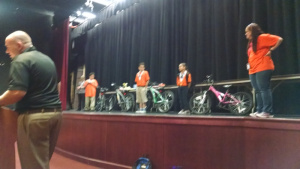 I was lucky enough to be one of the medal giver outers, seeing the kids smiles when they got their medal is so awesome, Thankyou so much for having me and keep it going over the summer holidays . I can't wait to see the awesome numbers of miles that I know will come out of this school and community.
Lets get the 100 Mile Club into more schools, check it out HERE
Huge thank you for having me along with you Kara and I can't wait to help you more with your amazing program. x