During the run through Dallas me and Pat had dropped in at the Northwood Hills Elementary school but sadly it was spring break. I wanted to stop there because my good friend Nigel Kreft's kids went there. Nigel's company JDK were also one of my biggest sponsors on the run so I got to see and thank them for their amazing support.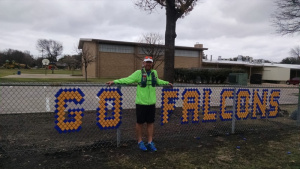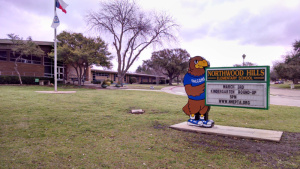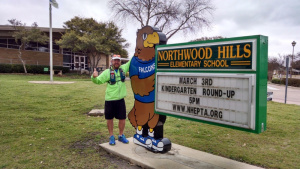 So I had promised i would come back after the run, I flew back from NY for their sports field day which I was excited about. Getting to do lots of different sports all day sounded heaps of fun. As I flew into Dallas it was raining and had been for weeks now so the grounds were wet as. They tried their hardest to make it happen but it was just to wet so we did a talk in the gym.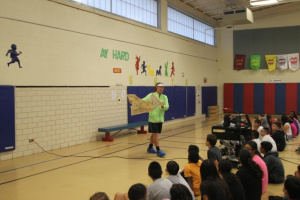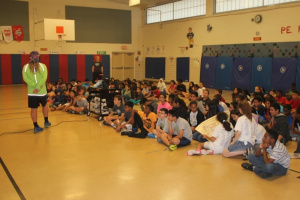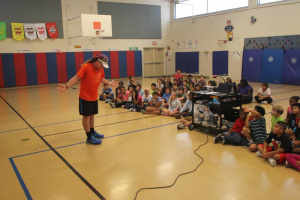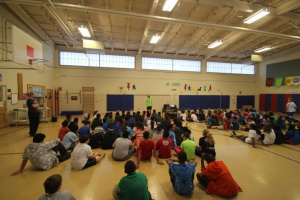 I did two group talks to about 5 classes and I showed them the maps we had of the US route and also my fav the world map. Kids just love maps and I find it helps bring out questions too but to be honest they had so many cool questions it didn't matter. Can't thank all the teachers and parents who helped make it possible for me to come in and chat. It's not easy getting into US schools but you gotta try.
I heard that the next week they had their sports day and it was a super sunny day and everyone had a blast, Congrats to everyone and I hope to join next year. Thanks for having me.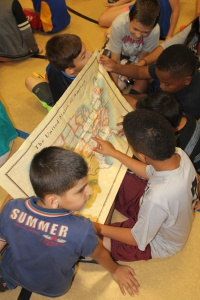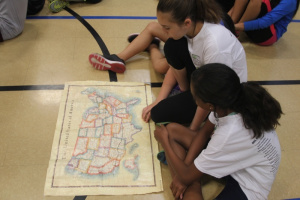 Back on the plane and back to Boston as I was meeting the famous Kara Lubin and her amazing mum Dot as we were off to New Salem MA to Swift River school for a "Run4Kids" day.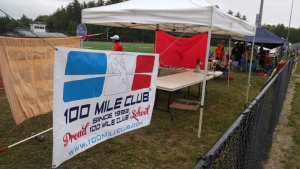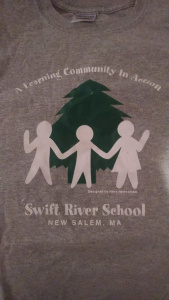 Swift river isn't a big place but man was it a great day with the whole community involved and all down running and walking around the track. Parents, kids and teachers all doing laps to earn miles. We jumped in and got running whir chatting to the kids, so many smiles and so many miles being done it was great to see.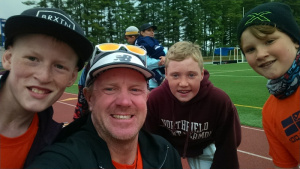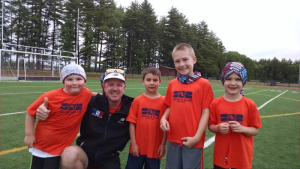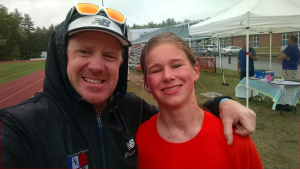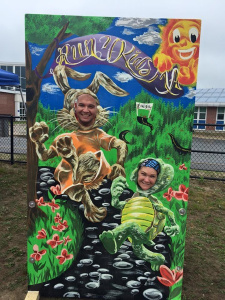 The kids of Swift River are amazing and the power of the 100 Mile Club was everywhere and I mean that in a different way. The Swift River kids had done a fundraiser to help the kids of Elias Brookings School which was about 1 hour away come and run with them. They paid for the gas for the bus, isn't that just amazing!!!! Everyone quickly became friends and ran together like they were from the same school. Just shows you how simple it is. Their amazing PE teacher Joe who has done amazing things at their school came to and it was so cool to meet him and I totally underst and why his kids do what they do, he is a awesome guy.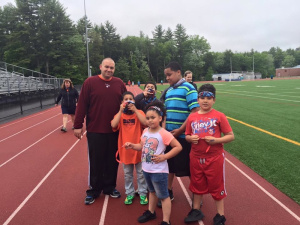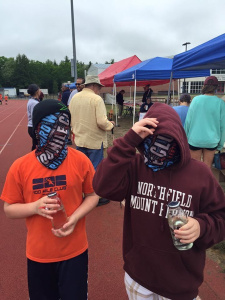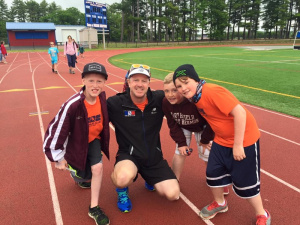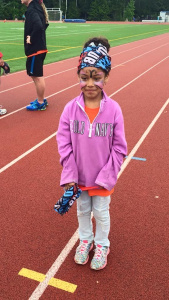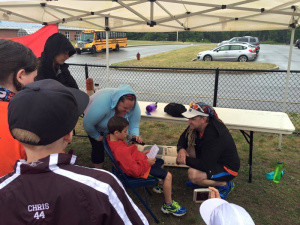 The kids had got some questions together and I was interviewed over the loud speaker. Thankyou so much for including me in your awesome day.
I got to meet one special little man called JJ who just made me laugh all day long, We played soccer againest a couple of girls who JJ thought we would smoke but we got schooled and it was funny watching him run around just trying to get the ball. Thanks for making me smile and laugh so much JJ. Hope to see you again.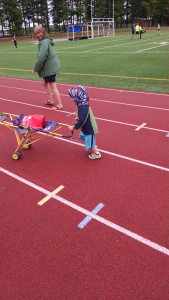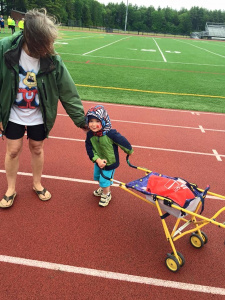 This wee man above won cutie of the day , super shy but just look at him with his 100MC buff on.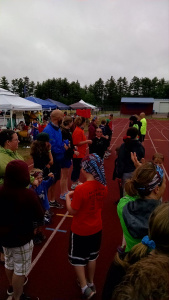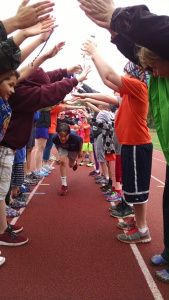 Around 3 different kids made their 100 Miles today and each time everyone came together and made a victory tunnel. Such a cool feeling to see a kid make such a big goal and how it is shared by everyone. Again the owed of the 100 Mile Club.
It rained a lot but the kids just keep running, there was a dunk pool too where the kids got on and the kids took full advantage to get them we, Funny to watch.
So great day and I was stoked to be a part of it, Thankyou for inviting me Kara and Swift River school. Looking forward to seeing the miles achieved next year.