Day off- We woke to rain but all I wanted to do today was chill and lie around, I have been a bit sore in a few different spots and just wanted to relax today. The Wall family who we are staying with love to hunt and they showed me how to use a Bow and Arrow. I made a little mistake and gripped to hard and the string hit my forearm twice, shit it was sore and instantly bruised which I thought was bloody funny although sore but poor dad was so sorry for it happening. Not his fault at all aye. Oh yeah i did hit the target more than I missed.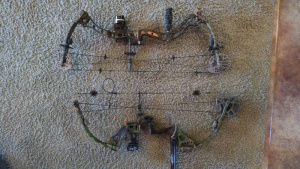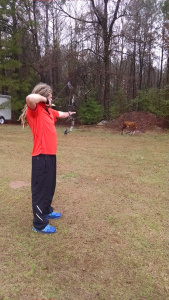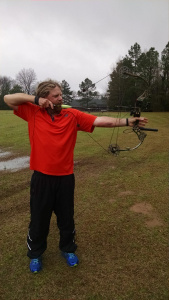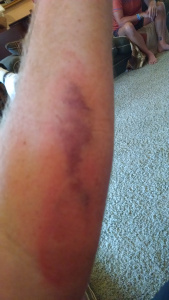 We went over to Nana Wall's for dinner each night and all sat around the he table they have, The h and prints from a group of kids who cycled across the US and had stayed here before. Then Shacky, Vanessa and the family went out to The Music of ABBA Night and the girls got all dressed up, But I dont think they liked ABBA at all, haha.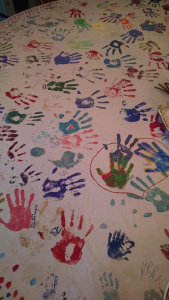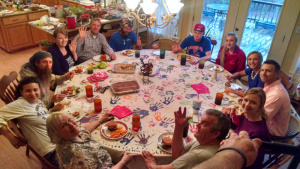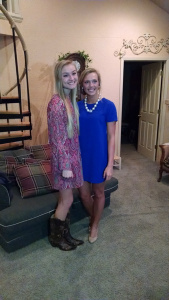 Day 66- Time to run again, we had to leave and get back out there heading east but first we want to say a huge thank you to the Wall family for taking us in to their home and taking care of us, It was awesome to meet you all and hang out. Thankyou so much.
It was only a foggy mist really all day and was pretty nice day for running. Lots of farm l and and rolling hills. I wasn't felling the best again but wasn't running to slow so the day went pretty well.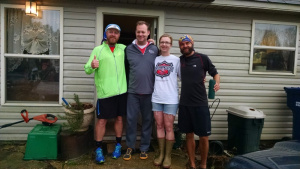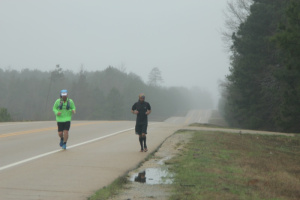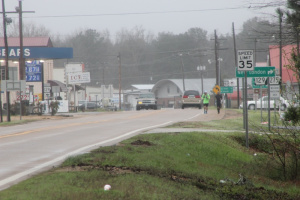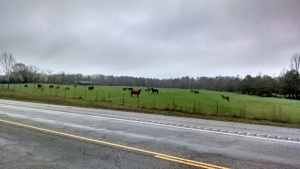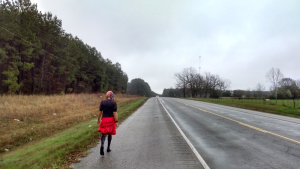 We past through a few smaller towns and everyone we waved to were super friendly with toots and waved back which was awesome.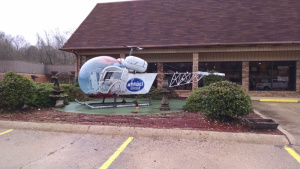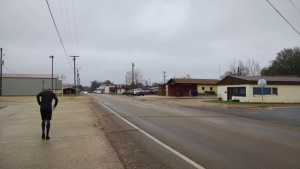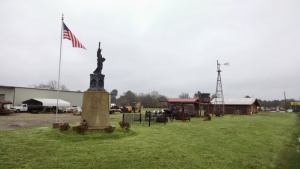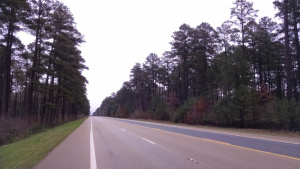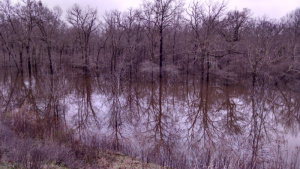 Lots of Water out here and we crossed heaps of bridges over Bayou's.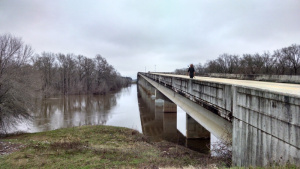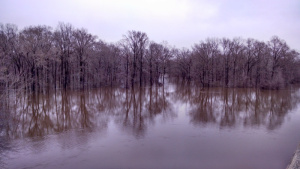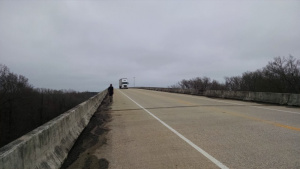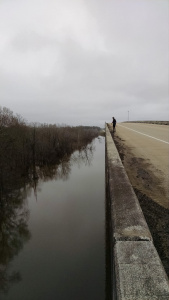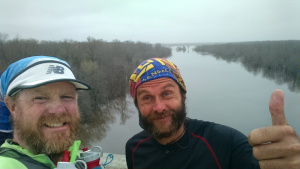 We were running through this Wildlife refuge that covers 66,000 arches , Lots of hunting and fishing goes on here. They love guns, bows and anything that kills here.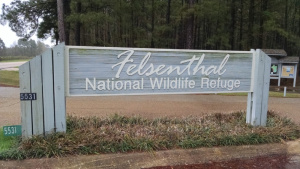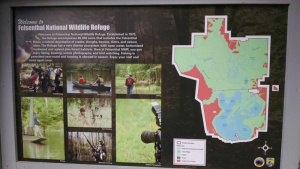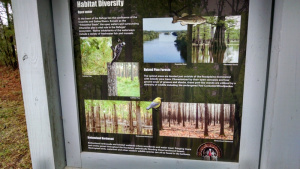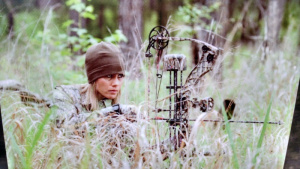 We did 32 miles again today in just over 7 hrs, felt slow all day but almost a hour faster than normal, crazy. Shacky and Vanessa awesome again thank you so much. We are almost finished Arkansas already with only 1.5 days left before we hit Mississippi. Not sure if I will be able to swim over it yet with all this rain , rivers are super high. I need Rob with his blow up mattress. Miss you bro.