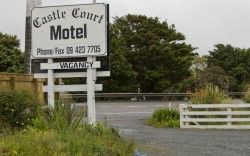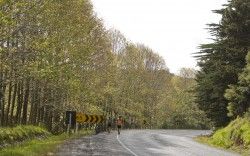 Last night we stayed here at the Castle Court Motel which was great. Had a spa so me and Josh were in there chillin until we had to go get Rick and Simone from Auckl and.
We headed off towards Orewa at 8.30 and with a nice 45kms to do and this being the 2nd last day I was smiling right from the start. Simone had come up from Wanaka to run with me for the last 2 days which I was stoked about. Remember she ran with me from Wanaka to Cromwell which was 55kms so this girl is not afraid of running that's for sure.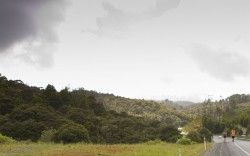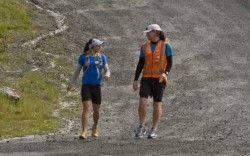 It had been raining last night and started a bit rainy but came sweet as we got going. Our positive vibes beating the clouds away for the sun.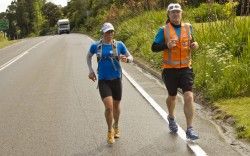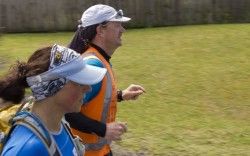 I was slow to start but as the kms built up my energy did too. There were a few hills in today's run but nothing is going to slow me down or stop me at all now.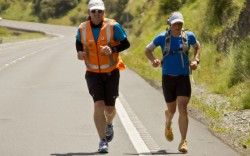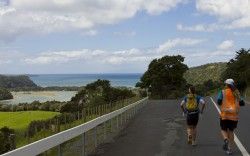 Up, down, up, down we went we had a couple of cafe stops in between, and then out popped this view of the ocean, oh yeah we are getting close to Orewa I thought. Simone started getting in her groove and leaving me behind but this old goat kept on going and clawed her back when she went to the toilet, haha.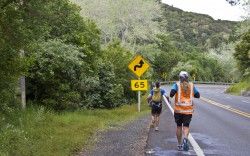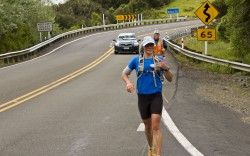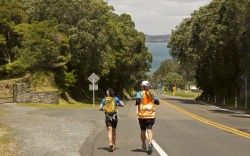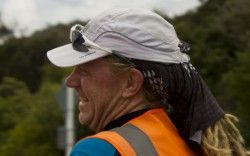 As you can see I'm still laughing and having a great time, not sure why as all I have been doing for 66 days is running. But just shows you if you really want to you can make anything fun and that is all I need in my life is FUN!!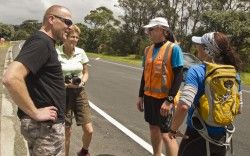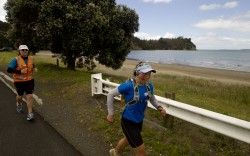 Then we had a visit from a German couple who were real nice, Simone can still speak it even after being here for 5 years.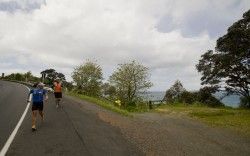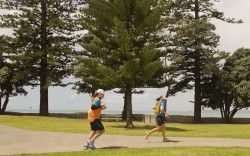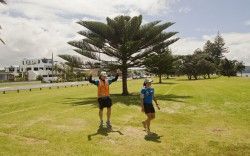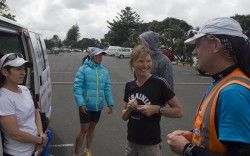 Then came the moment of the day the finish line. Oh I was happy about that as it means only 43kms to go. I can't tell you what that feels like as I am just getting my head around what we have just done. WOW we have basically run NZ 2891kms and counting. WOW again. 1 day tomorrow which will be full with all kinds of feelings which I hope I can keep under control and not cry too much. Don't anyone ask me those kinda questions as I struggle when I ask them to myself.
Just as we got to the end Ang and her mate came in and said hi. Ang had been in touch ages ago and is coming for a run tomorrow, great timing as we both had lost each others numbers, sorry about that and well it shows you that it was meant to be. We got to meet anyways. See you all tomorrow and I think tomorrow's blog could be the next day but I will put up a quick note that I made it. We have Close Up coming to film and lots of people running, and some beers to drink, and dancing to be done – so if you are in Auckl and come down and join us. All the family have started arriving and it will be a special day for just having them all here to share this moment. Love you all. Thank you so much.
Today's Route – Zoom out to see where I ran…

View Larger Map