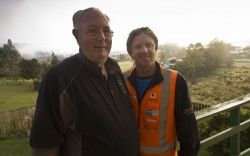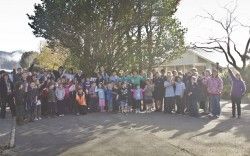 Last night we stayed with Graham and Lorienne in Havelock. They took us out to the Mussel Pot for dinner and it was great. Thank you for letting us share your home. xxx
Once we did a radio interview with ZB we were in the van and drove out to Canvastown to get running. We had a 9:15am date with the kids from the Rai Valley School. Lucky I wasn't late as they were all lined up along the road cheering us in. Great to meet another super fun group of kids and teachers. Thank you much for getting us started on a happy note.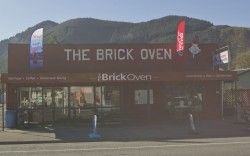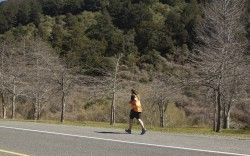 Graham had sorted us some lunch from The Brick Oven, and the Mussel pie was nice Rick said, I went for the sammies. Then it was running time as we had only gone 5km in an hour. My legs were sweet and that was good as I had some hills to climb today.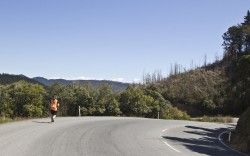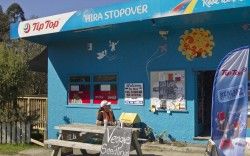 Up until the 15km mark I was great but then the right leg decided he wanted to be a pain and got super sore. I struggled up the road and the hills, on which I was down to a walk by this time and not sure if I was going to make our 5pm date with the Mayor in Nelson. But I boxed on and somehow after a rest at the top of the hill came out feeling good again. My body is a funny device but it is doing everything I want it to, just throwing in a couple of trouble times to keep it interesting. With 14km to go I found a shop which was great – a banana milkshake and a Jellytip ice cream and I was super charged. This what us non athletes eat on a run. I headed out to finish this day off.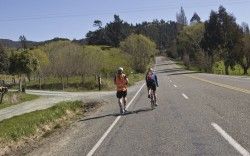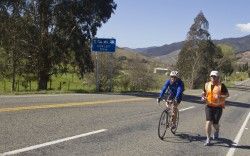 Just around the corner I met Susan who had come to ride with me which was just what I needed – a buddy. we chatted away and the kms went under 10 and then more people were on the next corner. Awesome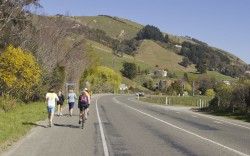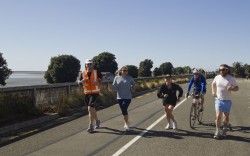 A friend Magda and her man Shaun and their friend came to run with us. Shaun was in an awesome tennis looking get up, loved his headb and and shorts. We headed in and had Liam and also Peter join along the way.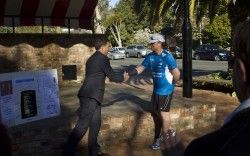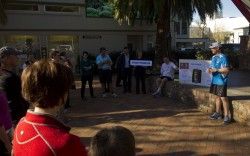 Once in the centre we finished at the Cathedral steps. Beautiful spot. The Mayor Al do Miccio came and welcomed us which was great. Makes me feel so happy having all the Mayors of the areas come and do this. Thank you so much.
A great little crowd had come to say hi which just topped off a beautiful day of running in the sun.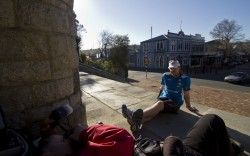 Also had Andrew Goodwin captain of the Makos come to say hi, which was great.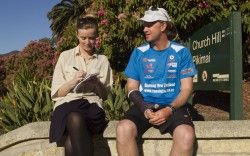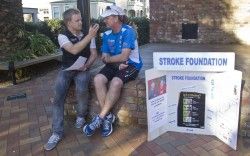 Super lucky again we had a lot of media there to help get the word out to  everyone. Erica and Dan down with me doing interveiws for Radio and Newpapers. I enjoy talking to all the different reporters and can't thank them enough for taking the time.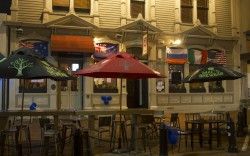 Then I had a massage with Allan Heta Cleaver and man was it good. Awesome work bro and was great to get to know you at the same time.
Our Angel of Nelson Anne-Marie had organised everything for us from accom to food, and we went out with a few people for dinner at The Vic on Trafalgar St. Sally and her family run it and it was very nice. Thank you so so much Anne-Marie for everything.
Today was a special day as I ran for Jill Polson. Jill had a stroke last week and I hope she is doing great and I'm sorry this is all I can do at the moment but me and you just ran 50kms together. Thank you for helping me doing something special. xxxx
Today's Route – Zoom out to see where I ran…

View Larger Map