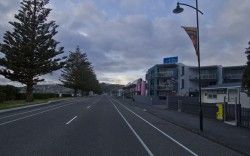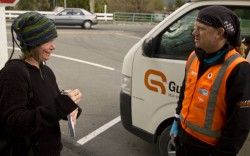 Great day yesterday just chillin out. We had our acommodation donated by "The Waves Apartments" right down on the beach, we were living the dream and I loved it just having such a nice place to relax. Thank you so much.
Emma from the Kaikoura Star came and met us for a quick interview just before we set off. Bit of a late start after watching the ABs last night and then changing my clock only for it to change itself again so I got up at 5:30am and didn't know for a good hour that I had it wrong. Made for a super short sleep and the legs were still sleeping for a start.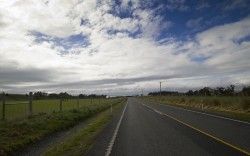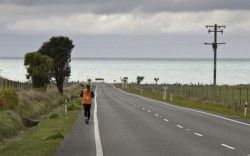 Sun came out for a bit and we hugged the coast most of the day which was great. I just love this part of NZ, you gotta check it out if you haven't been here b4.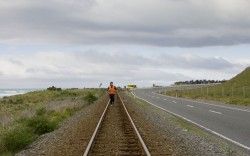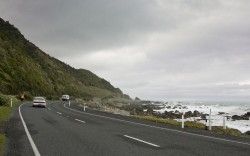 There was a bit of surf today too and there were a few boys out getting some waves. The railway follows the same line as the road and I tried to run on it for something different but the stones were hard to run on after running on the flat road for so long.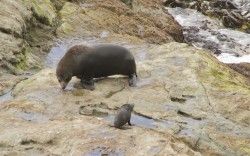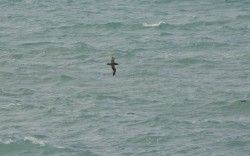 Up near Waipapa there are heaps of seals and wildlife everywhere, lots of pups out at the mo too, pretty damn cute.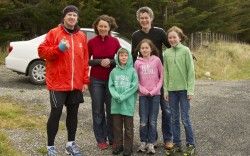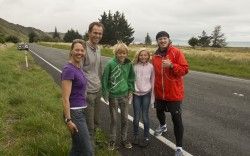 Lots of support again today, coming into Kaikoura there were heaps of ladies (600) heading to a Mountain bike race in Blenheim and they all gave us heaps of support and then today they were all heading home and all were waving and tooting again. So great – loved it.
We had 2 families stop and say hi, one ran with us for a bit. Jane Alloway and her team here in the Purple got 3rd in the race, amazing effort. Thank you so much for making my day special and giving me so much energy .
I did 46km today and am feeling good. Will get a good sleep in tonight and then we are off to Ward tomorrow, getting closer to Picton everyday. Oh yeah!!!
Today's Route – Zoom out to see where I ran…

View Larger Map