I had a great day on Sunday – me and Rick headed to TC skifield for a snowboard. I hadn't planned to ride this season but couldn't not go when Rick said he was. It was sunny as and no-one was there really, which was great. Snow was great in the bowls.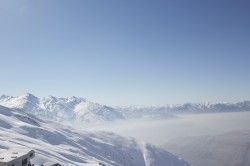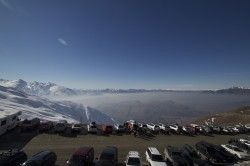 We had the camera out getting a few shots and also had the GO PRO camera filming as we rode – So good them GO PRO's, super clear and not shaky at all. Awesome!!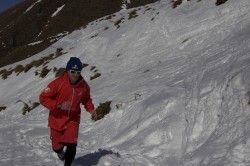 I decided I need to get some training in so I got the MTB ot of the van and rode it home. Was so much fun flying down the hill at around 50-60kms a hour, then a great ride back along the Glendhu Bay to Wanaka lake track. Lots of little ups and downs which felt harder to ride than run… I might have lost my cycling legs a bit. It was only 32kms but was a great little workout.
Then I dropped Rick out at the end of town and he hitched home. Was great getting to know my new teammate as we will be doing the whole run together.
If anyone is keen to join us in the van we are still looking for support crew. Just drop me a line please.