Had a fun day today cruising around and taking some photos and video footage. Getting to know Rick and see him work. Very interesting.
We headed out on the track that goes to Glendhu Bay from Wanaka and with the sun out in force it was beautiful. We got a few shots and I ran back and forward a few times which was fun learning about what to look for and all the different angles that come into it.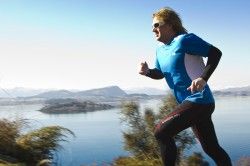 When we went to Glendhu and got a few great photos with the mountains in the background.
Caught up with Bev early arvo and we got some things sorted and then we went up to dad's for the best view in Wanaka, little secret spot. Then Dad and Lyn gave an awesome dinner to finish off a great day.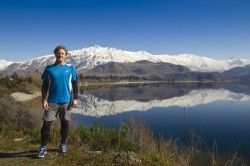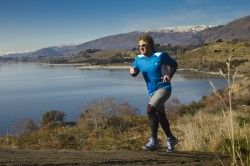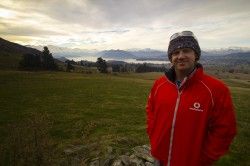 Off up Treble Cone tomorrow to go snowboarding. Can't wait as haven't been to TC for a few years now, and with a sunny day ahead we should get some sic photos.
Will save some energy to run home part of the way.