After almost 6 months of doing nothing because of a Bad back & Operation on it I finally had no pain, My mind has been thinking of all sorts of adventures and places I could go.
Being back home in Wanaka in New Zealand and a lake right in front of me I thought I'd better go out on it. Which lead me to Mou Waho island and how it has its own lake on it. I'd grown up here but never been so I started to think of ways to get out there. Having lots of time I decided I'd paddle out, I borrowed a Paddle board from a good friend Mugi and started to plan. I got some food, checked the maps, packed up my tent, sleeping bag, mat, cooker, a change of clothes and my trusty Point6 Socks to keep me warm at night.
Told dad my plan which as I wasn't paddle fit at all I thought would be maybe a 2-3 days max trip out to Mou Waho and back and got him to drop me down at the lake front.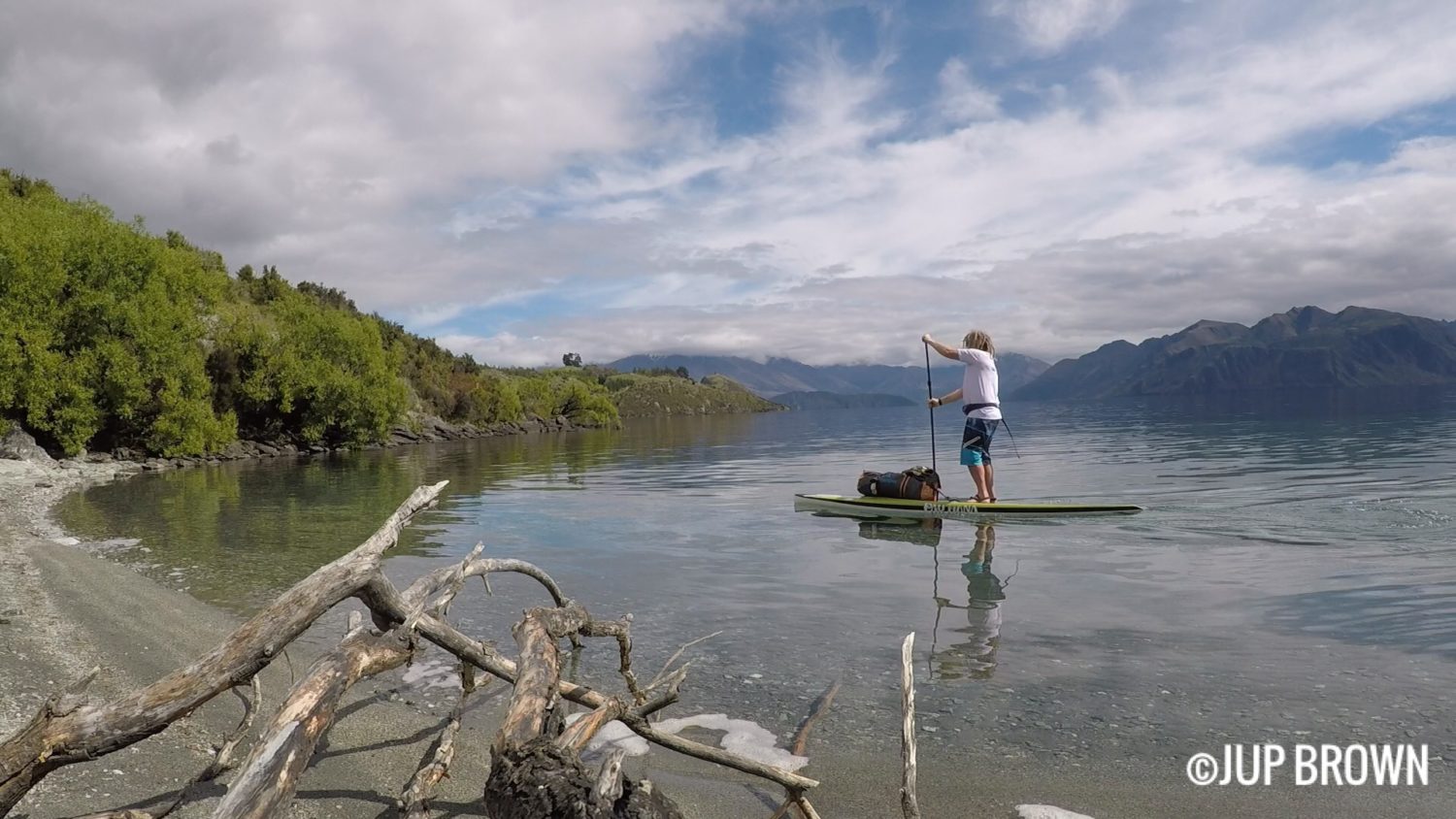 Day 1
I started at 9.30am on Tuesday morning , there was no wind (luckily) and headed up the left side of the lake heading for Glendhu Bay. Passing by the famous little Ruby island and leaving the houses behind I started to really get excited for being out on a adventure again. Its been soooo long, I'm not one for living anywhere or needing things I'd rather be lost somewhere or in a new strange country where I can't understand anything.
I went at a pace I knew was slow but was one I thought I'd be able to keep going all day, I rounded into Glendhu bay and the views & reflections of the mountains over and in the lake were truly amazing. I was like a Japanese tourist being in NZ for the first time, snapping heaps of photos and smiling away.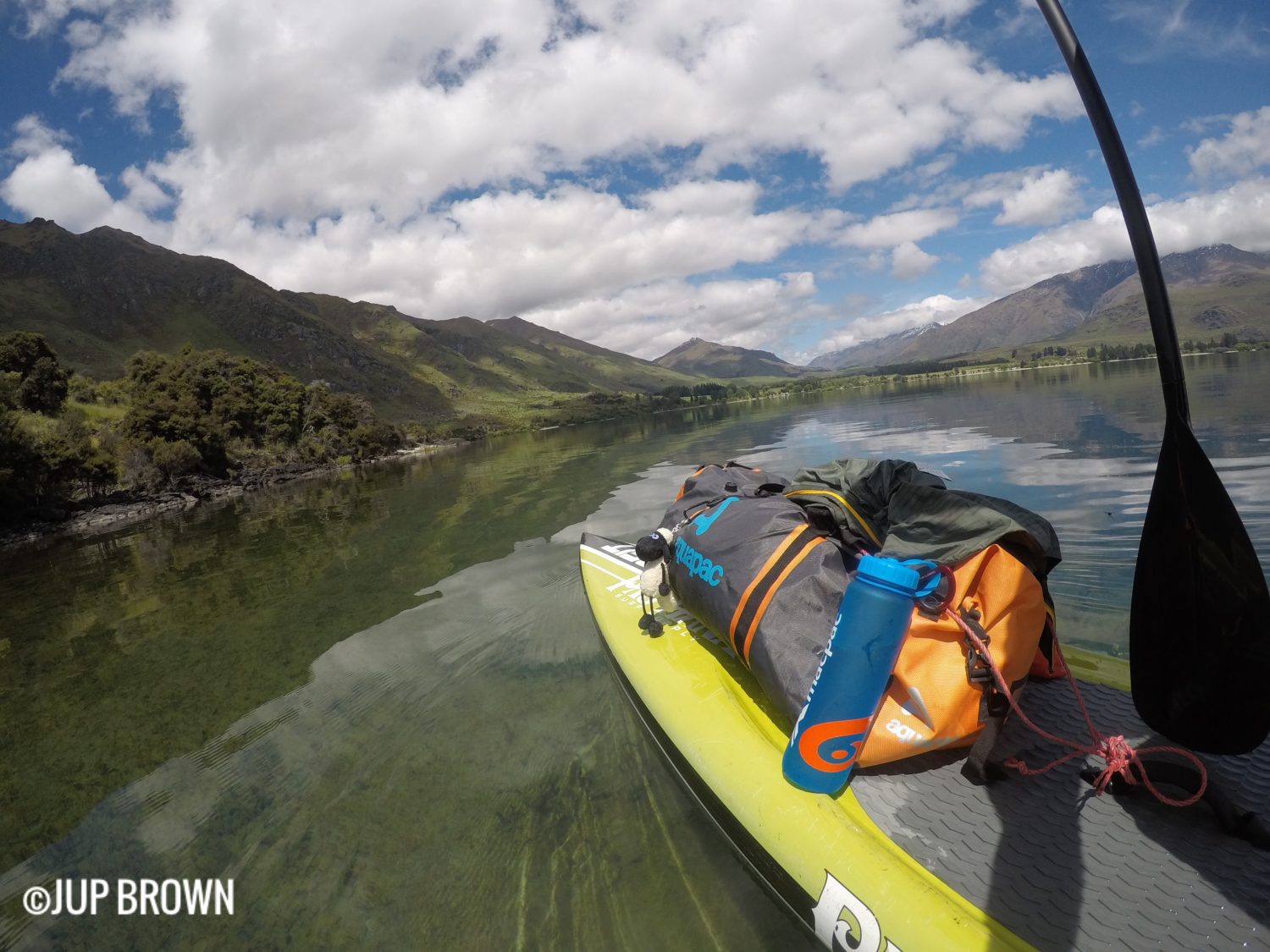 Only saw a couple of boats otherwise I was alone with my trusty mascot "Shaun the Sheep".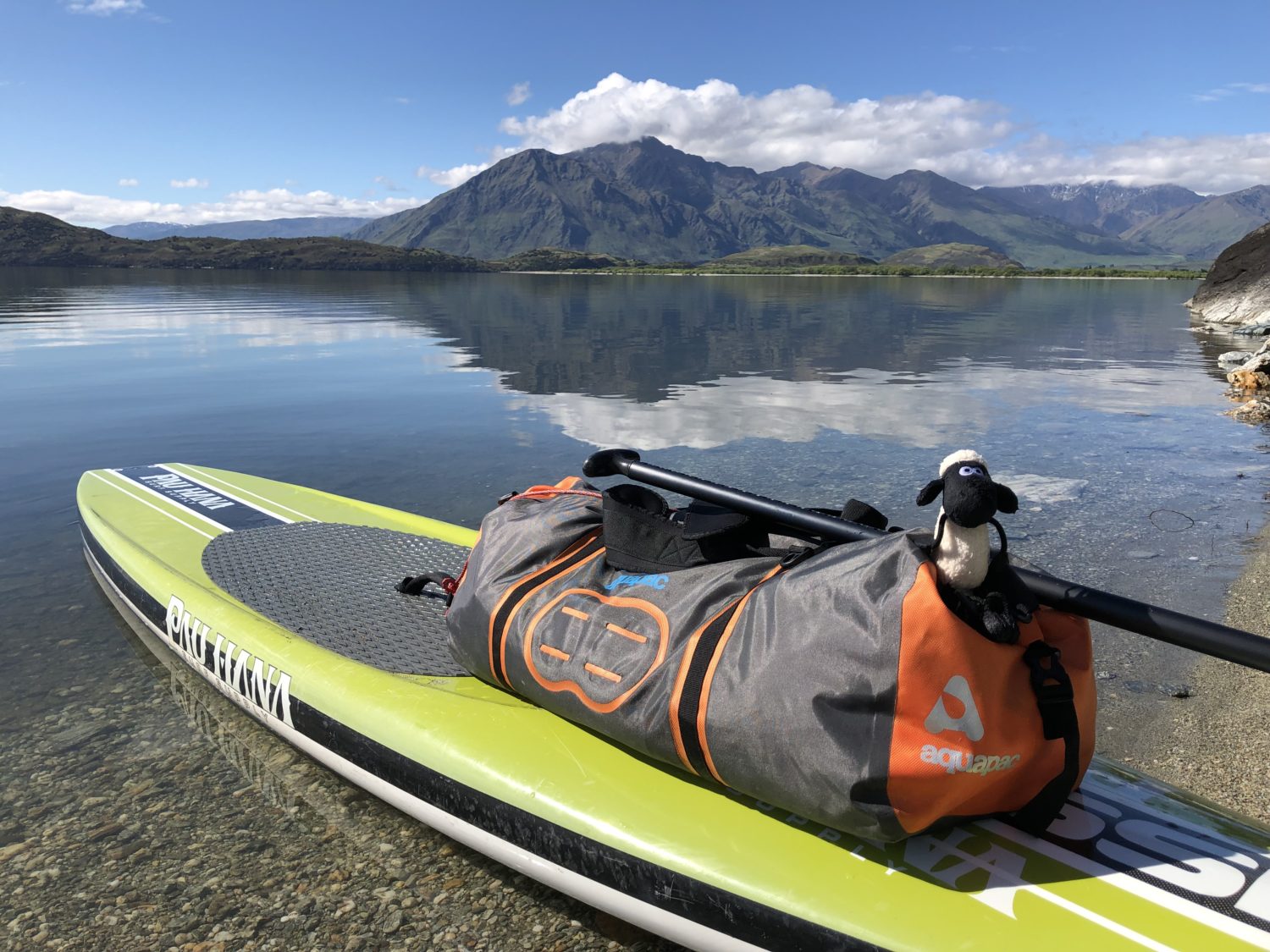 I made it around the bay and was heading back out towards the next bay when I saw it was just after 4pm. Checking how far I'd gone it said 28kms so I pulled up to the next little sand/gravel beach and set up camp. Not a huge distance but I wanted to make sure I could get up in the morning and move.
Sitting there with my cup of miso soup and veggie pasta I was so happy. I just love camping and being somewhere new, the road less traveled or in this case the lake not traveled.
In my mind I'd always wanted to go right around it but had no idea how long it would be, I knew it was around 50kms long but with so many little bays and arms coming off it I really didn't know. I thought to myself that if I felt good in the morning I would seriously think about going for it.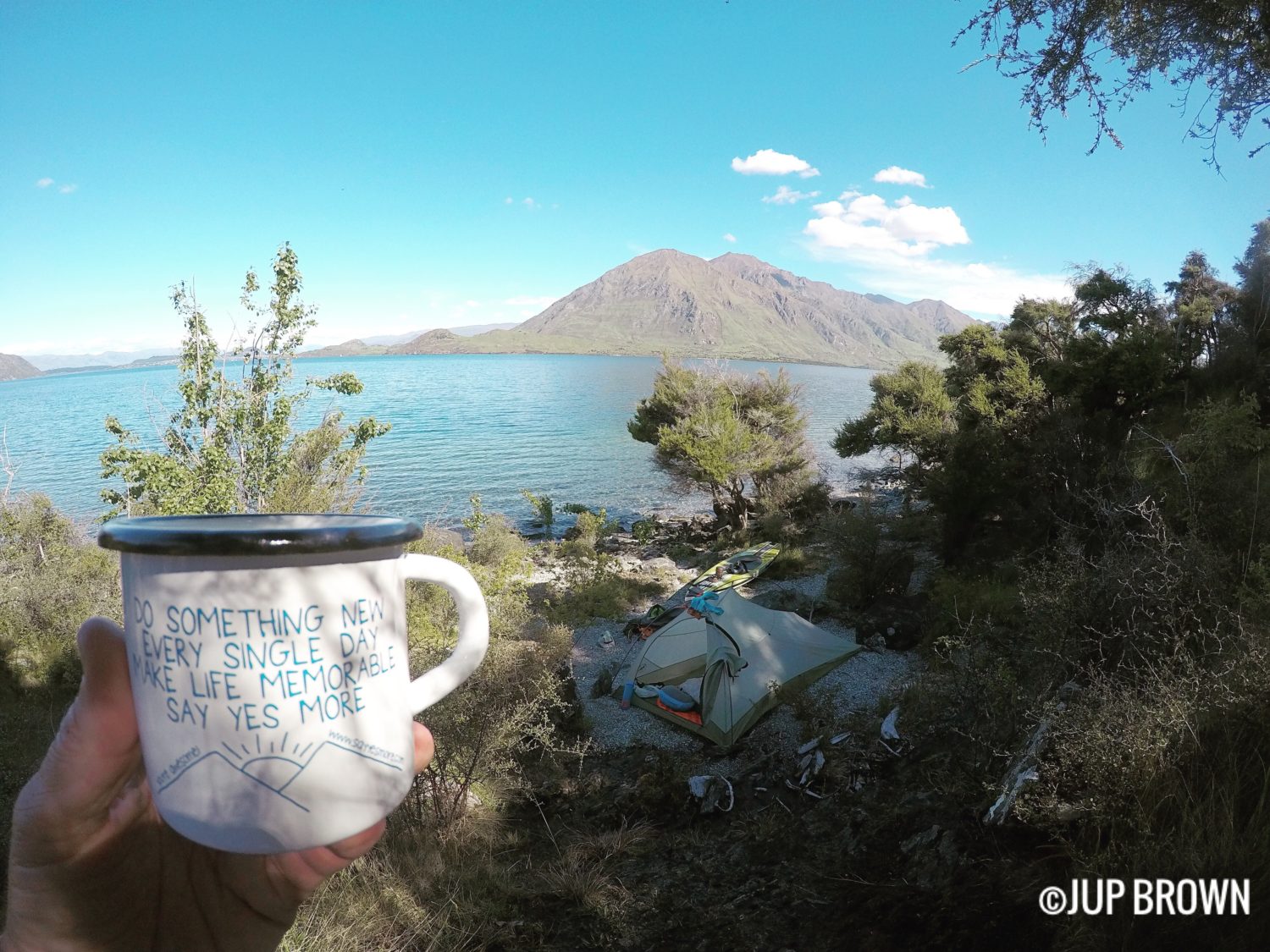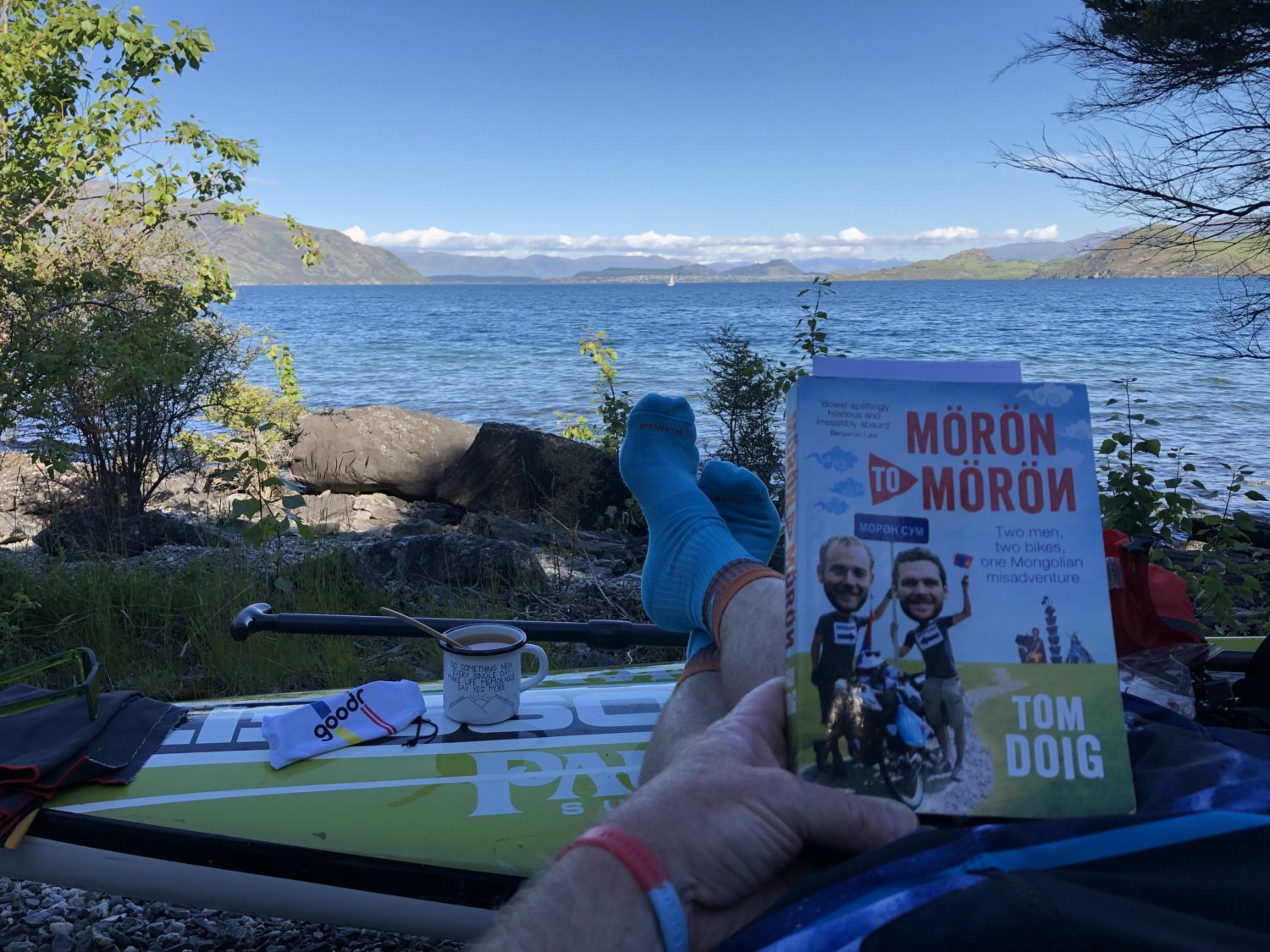 I finished the evening off with a cup of tea, some biscuits and I started reading a new book about a couple of kiwis who cycled across Mongolia called "Moron to Moron" by Tom Doig. I've dream't off Riding Mongolia for years now and this to me was the book I needed to get me there finally. The book was sent to me as a present by Jenny who I'd met two weeks before in Lake Ohau, she was out riding the Alps 2 Ocean 330km trail and I had chatted to her. Thanks so much Jenny.
A great first day – Can't wait for tomorrow.
Day 2
I woke at 6 and got the last of the sunrise and was on the water by just after 7am. I fell off within 20 seconds as my fin hit a rock and I tipped right over, what a start to the day haha.
Then I hit another one 30 minutes later, Dripping wet again I was hoping this wouldn't be a long day.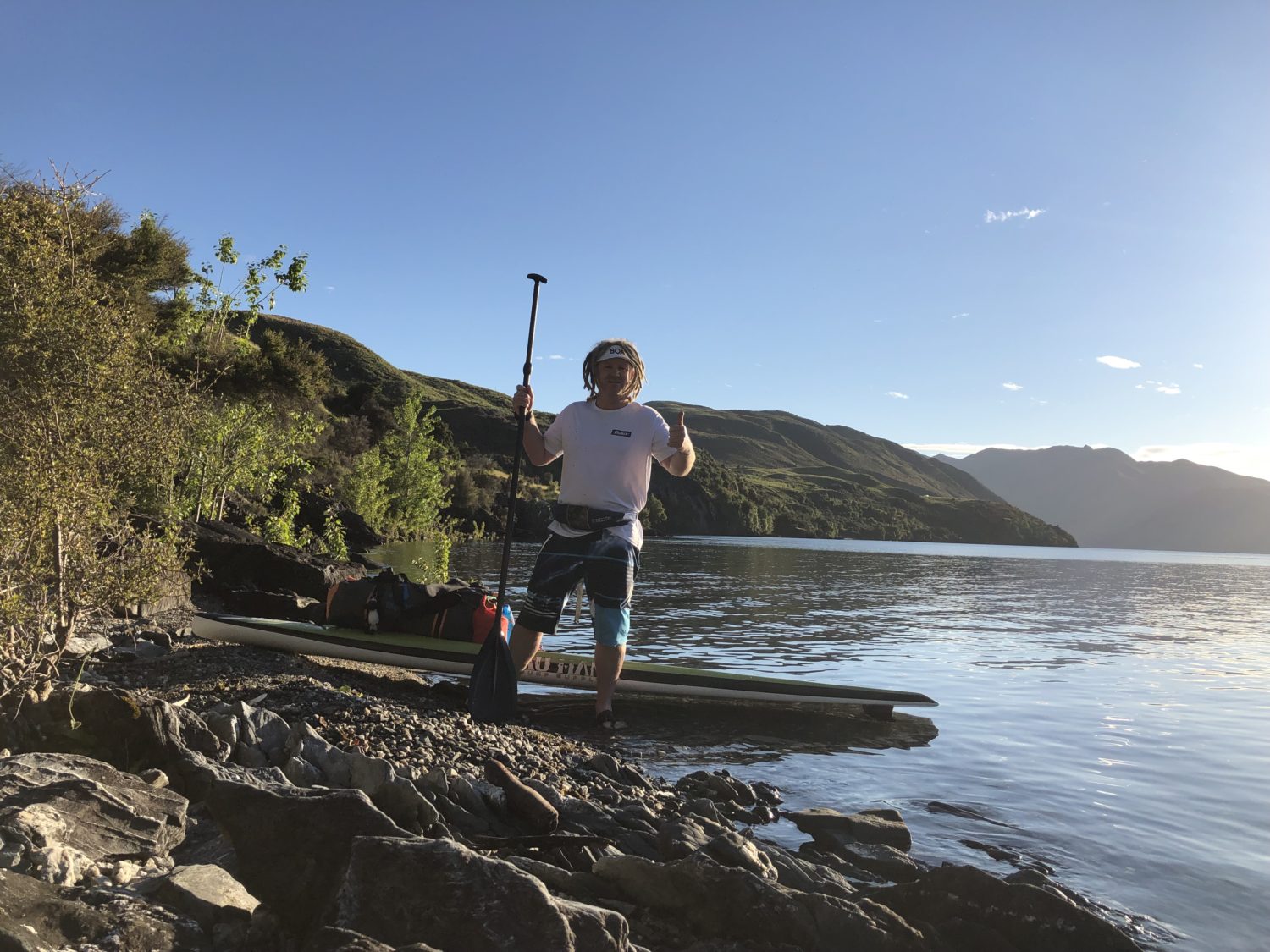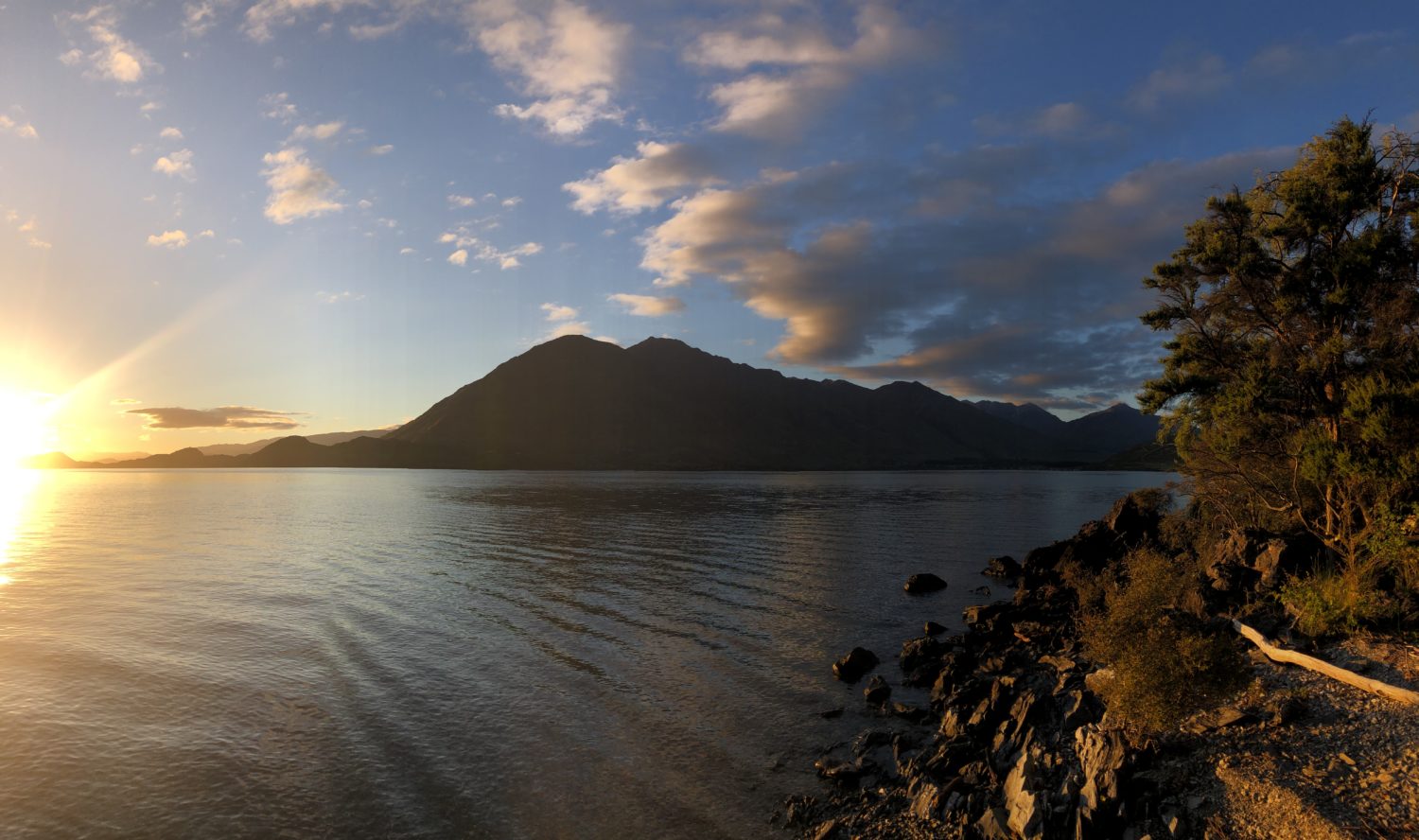 The views again were breathtaking and the water I thought was clearer than yesterday if that was possible. Twisting and turning into little bays trying to stay about 20-30m from the edge if the water was deep enough. Especially were streams or rivers flowed out into the lake there was more gravel and that made it to swallow to stay right in close but never going out more than 70/80m I reckon.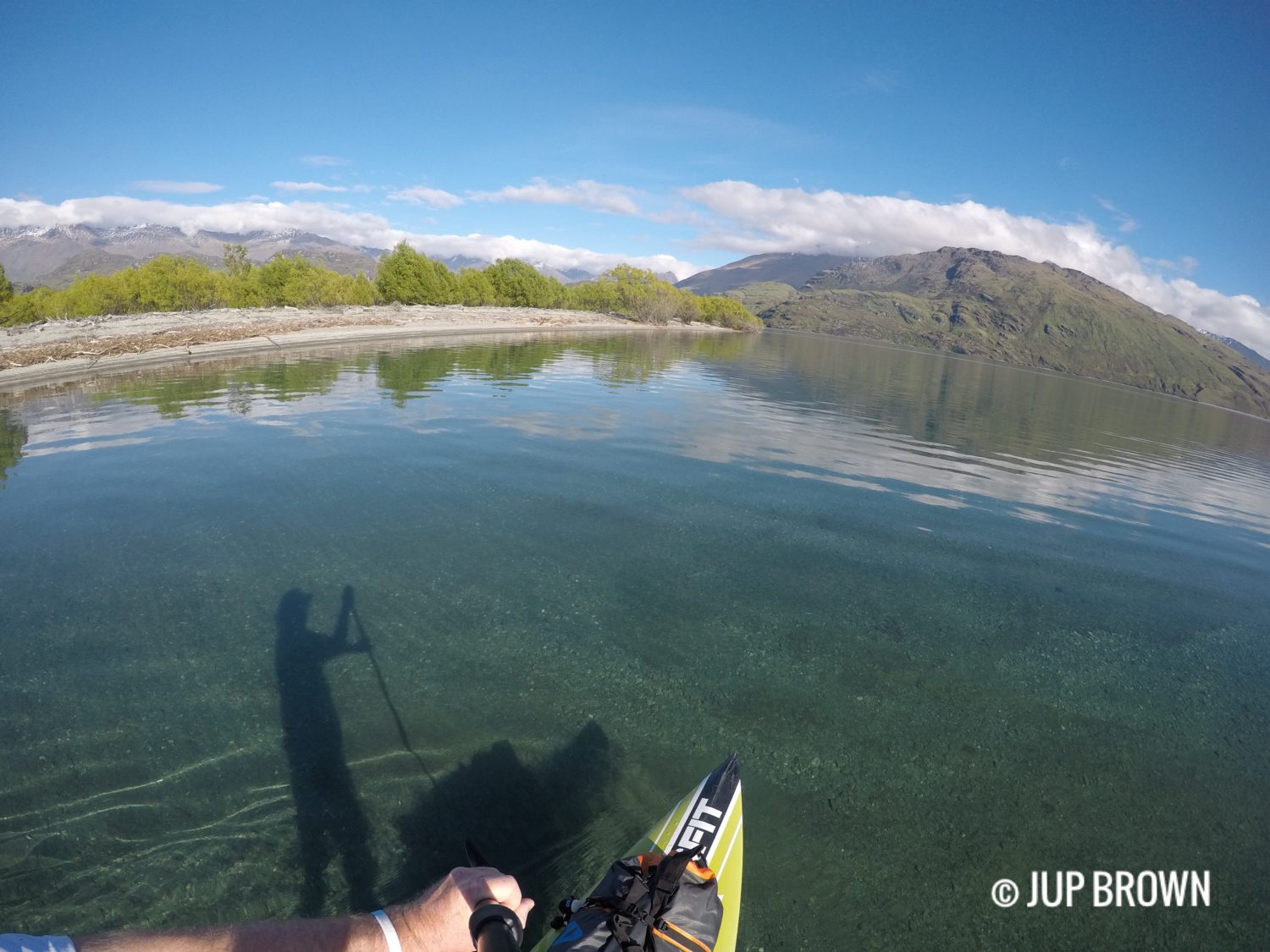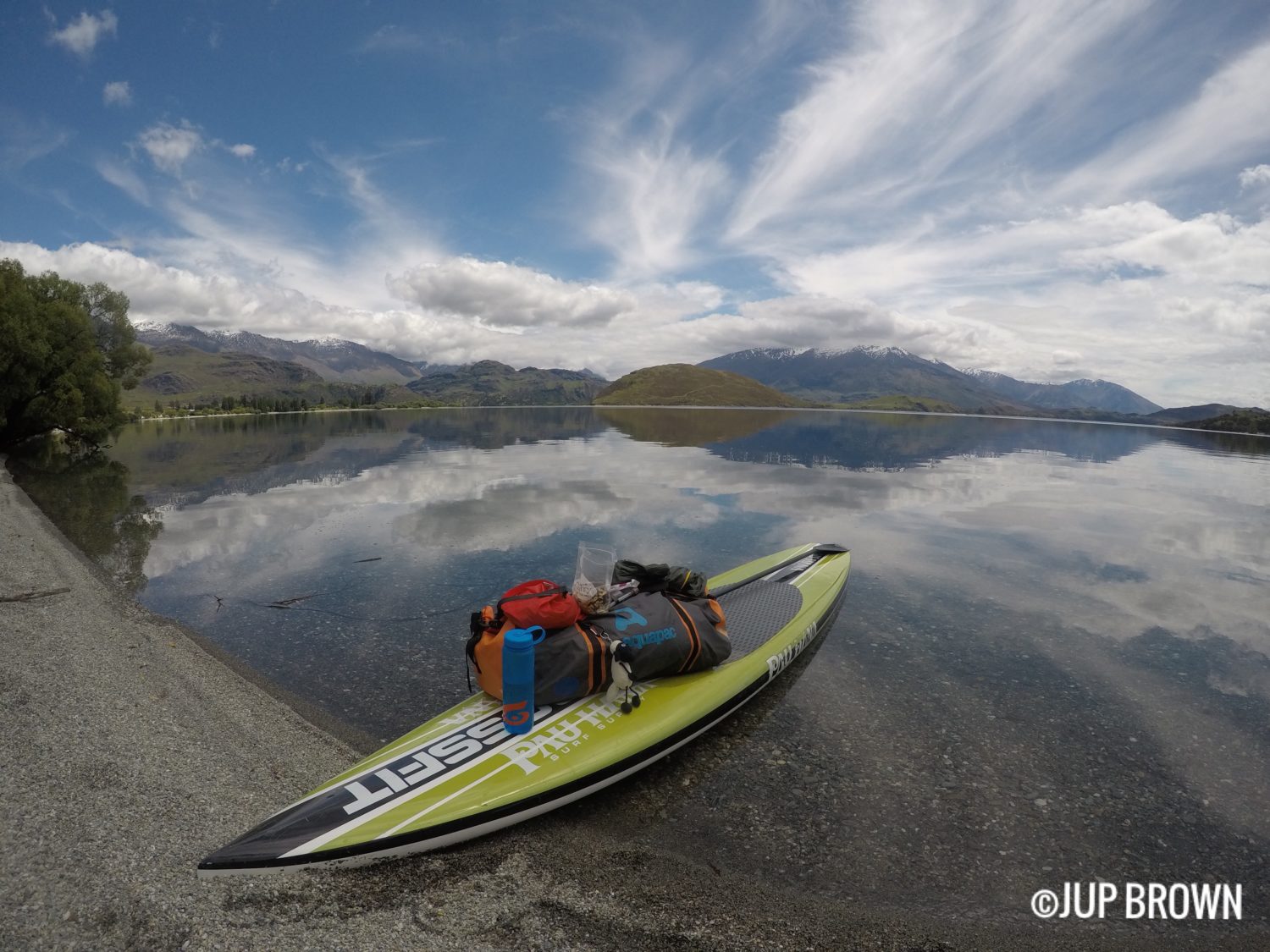 I stopped every 2 hrs for a stretch, drink and some food as its bloody hard/hot work standing on a paddle board when you got no fitness or balance. It was like a full body work at all at once which yes isn't a bad thing but I was feeling it.
I passed a couple of boats and one was my good friend Marcus and his family who were out having a fish. I hadn't seen that many fish really but it didn't matter as the water was glass and sun was bright as so just being out there was magic & relaxing.




I got to a point where I knew could be the last place I'd get reception on my phone so sent a message to dad saying I was going right around the lake and it could take me a week but not to worry. Ill see you soon.
The wind came up a bit for a hour or so and that really tested me , a slight ripple was enough to make my legs shake and body cry with effort to stay standing up. It was ok kinda until I had to go across the waves to get around a bay, would have been a funny thing to watch I'm sure as I felt stupid not having good balance and had to kneel and paddle after being tipped off again. I made it round and found a sweet camp spot right on 40kms for the day. This gave me hope of actually being able to do this as I knew I could now get good distance, my body wasn't hurting to much and I could almost see the end of the lake. Tomorrow I should get pretty close I thought.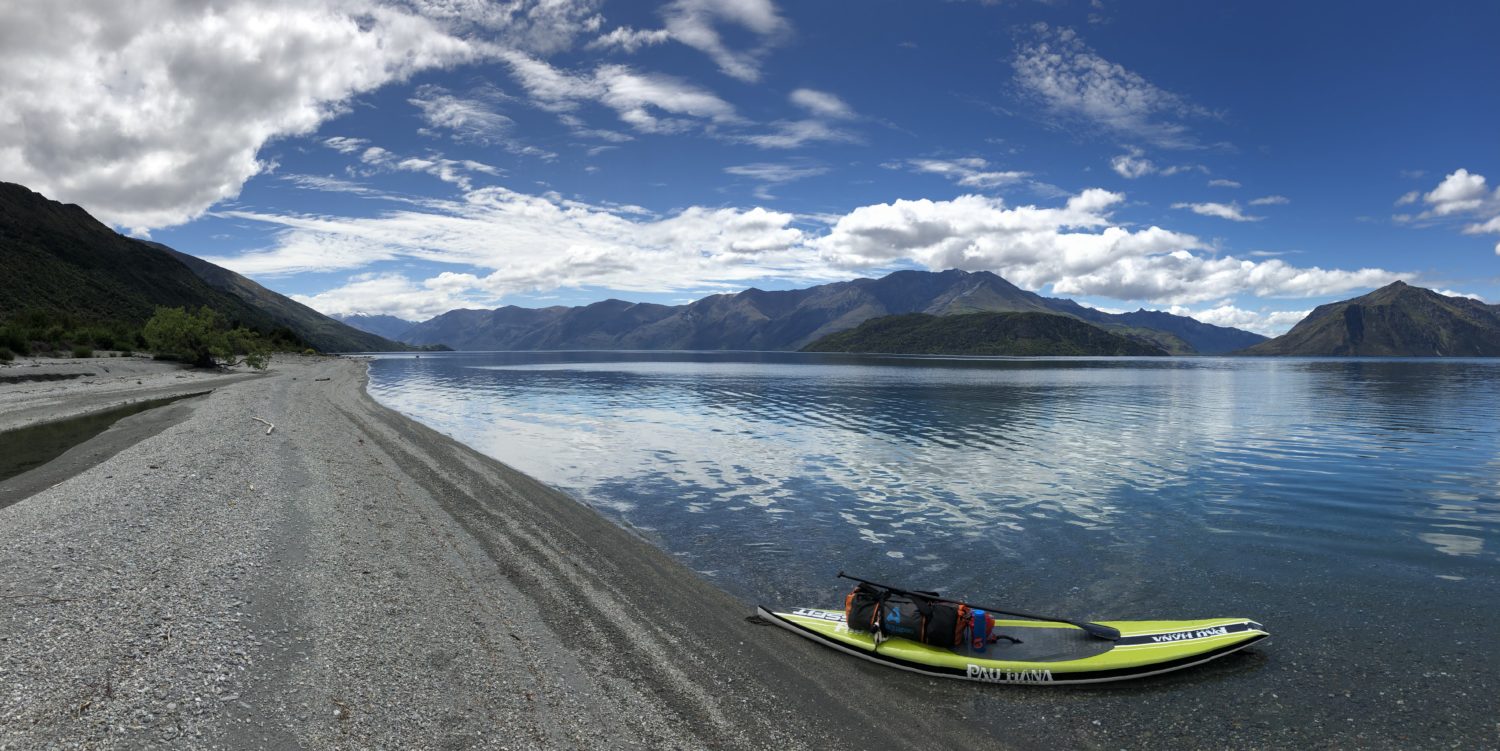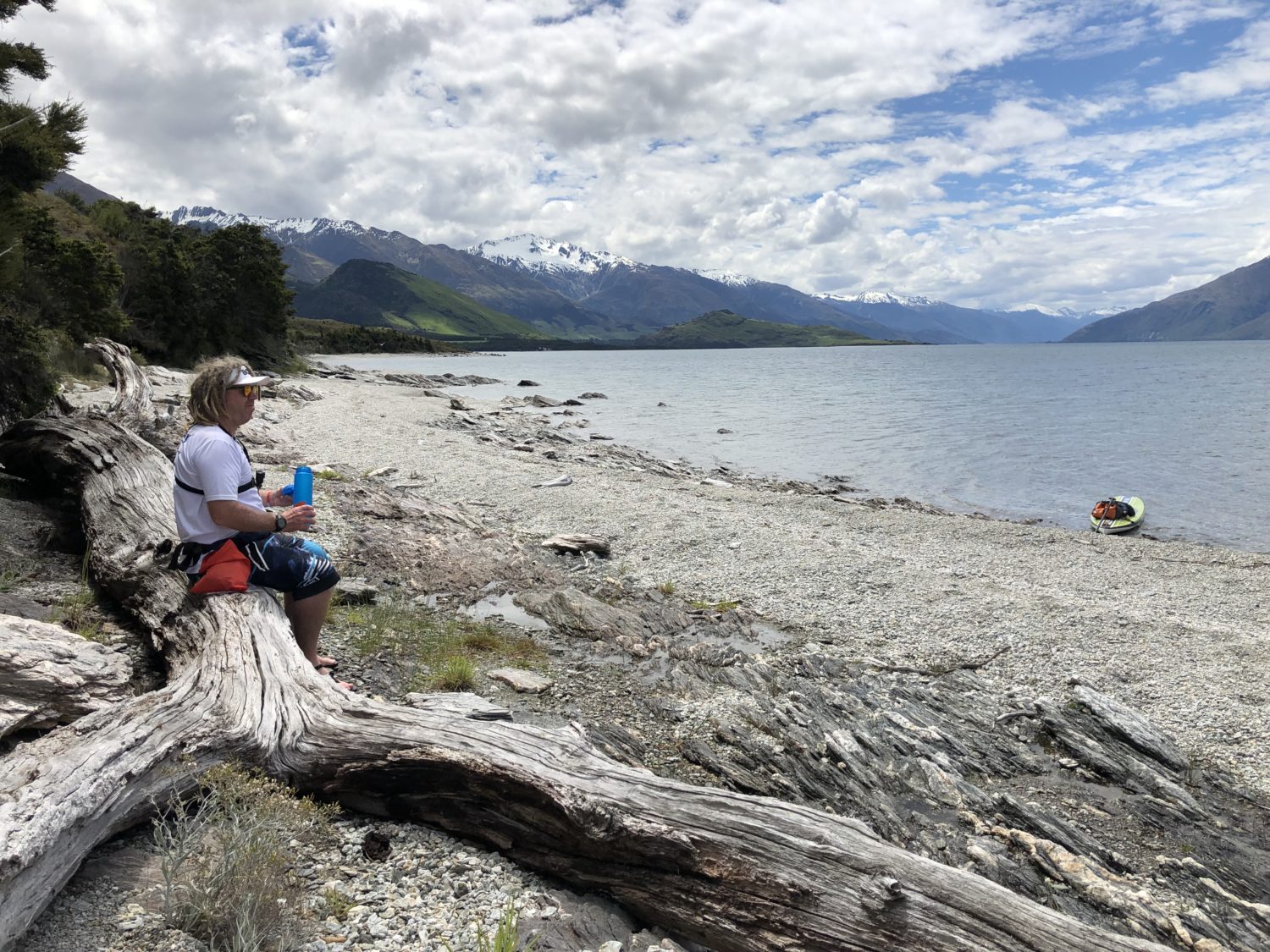 Set up my tent and a big dinner while checking out the views which were all mine, not a soul or house in sight I was in my happy place. Pure Beautiful New Zealand nature.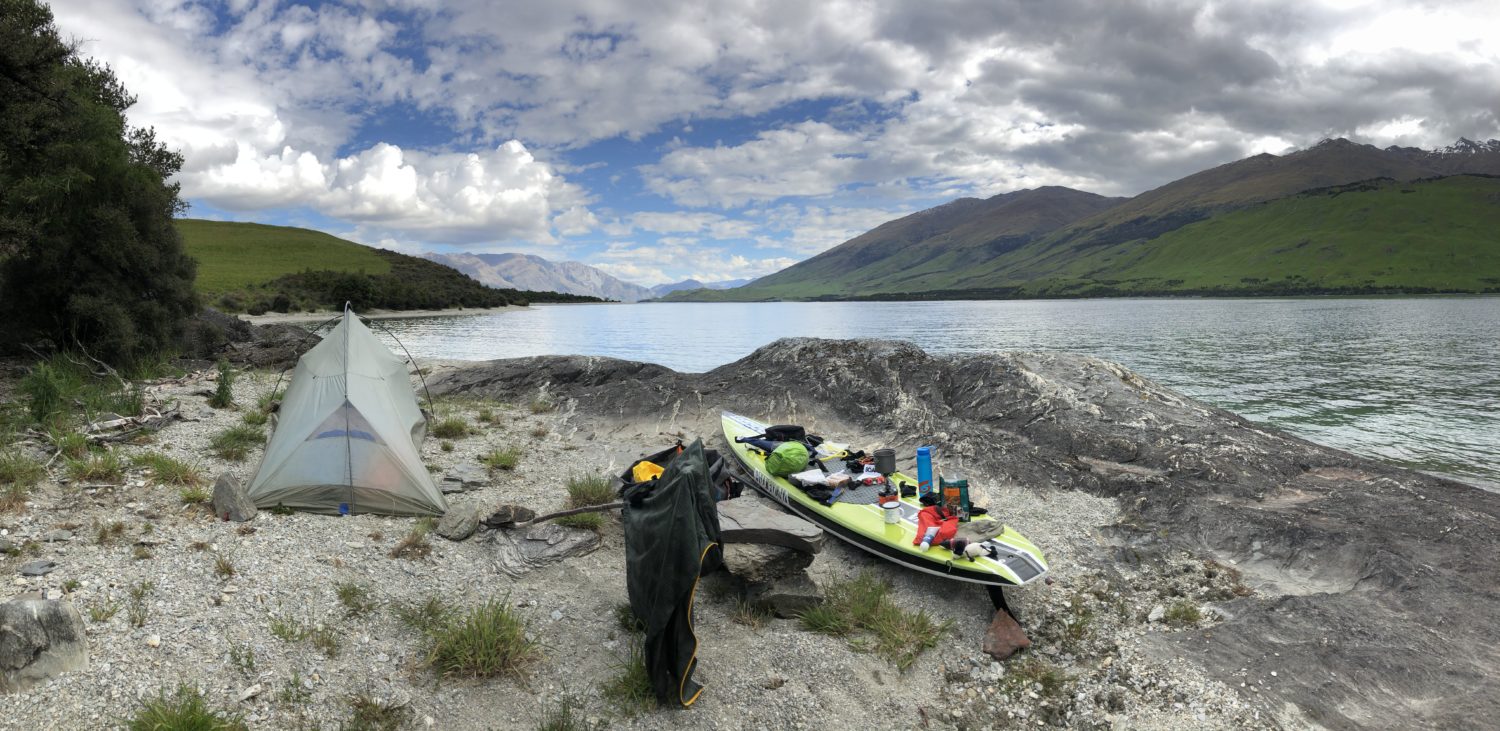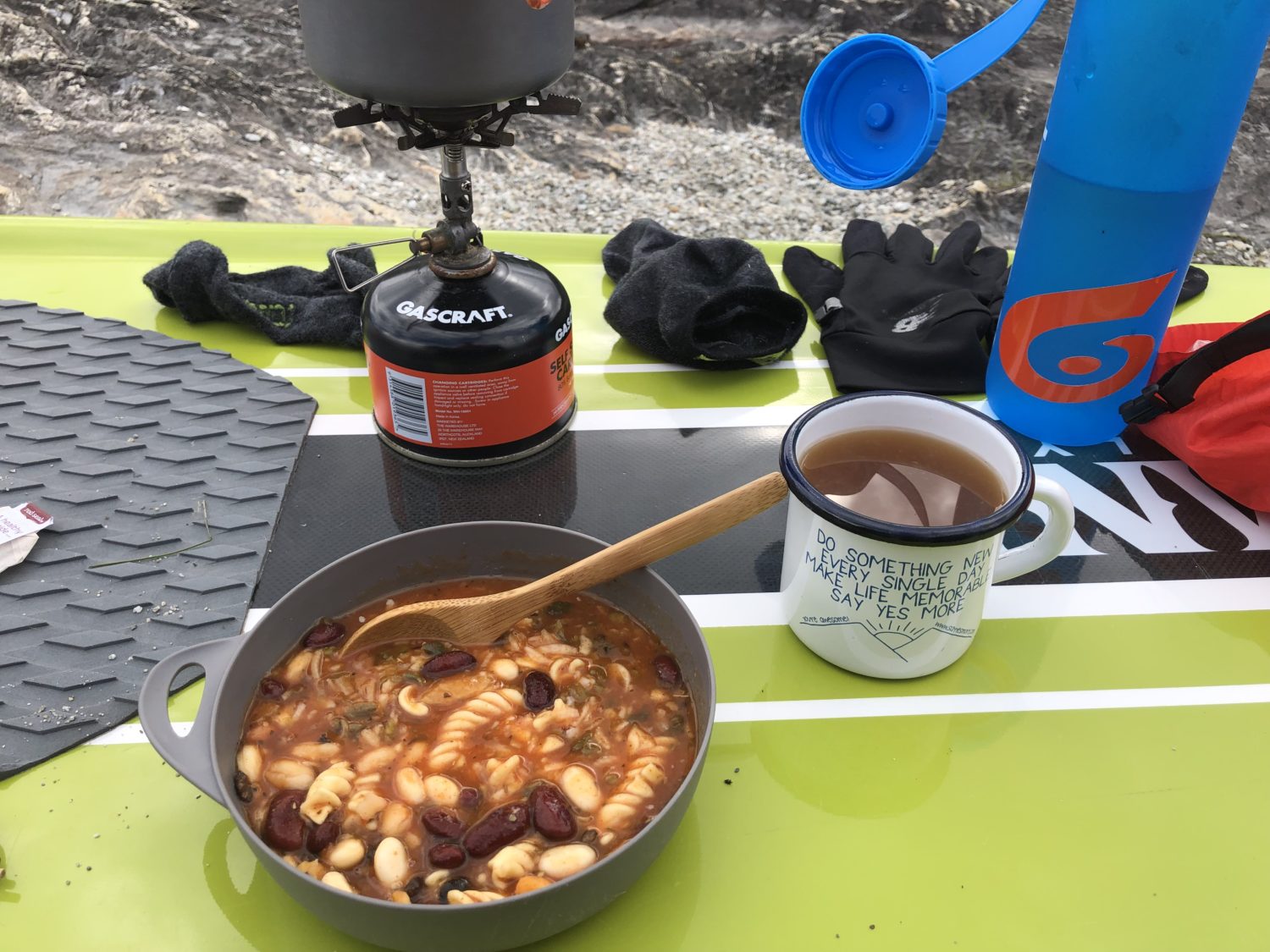 Day 3
I woke at 5 and was on the water after my 2 minute noodle with Miso soup breakfast at 6.10am I started paddling. I had noticed the lake was at it's calmest real early so I want to take full advantage of that. Get myself as close to the top of lake early because the wind could get up there.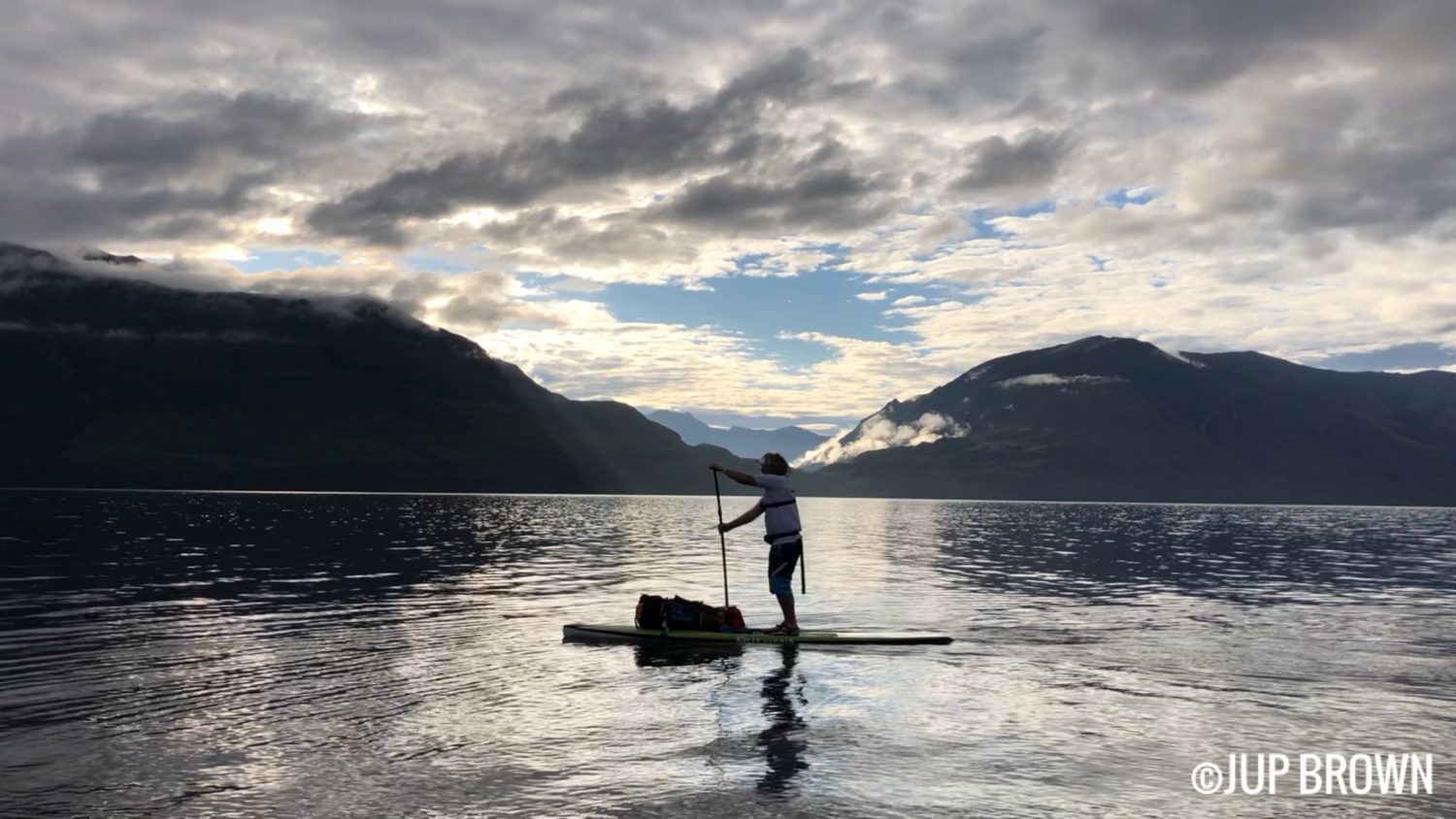 I rounded the top crossing the Makarora river mouth at 10.45am / 19.5kms in and the started back into a head wind. I was smiling so much to have made it here so well. I felt great, I had a few blisters on each hand and my grip was sore in the evenings but not bad during the day.




I made a stop for lunch at a little spot that tourists could drive into and met a few people from around the world , India, Holland and English. All excited when I told them what I was trying to do. Everyone wished me luck as I paddled out again which recharged me a lot . Thanks everyone.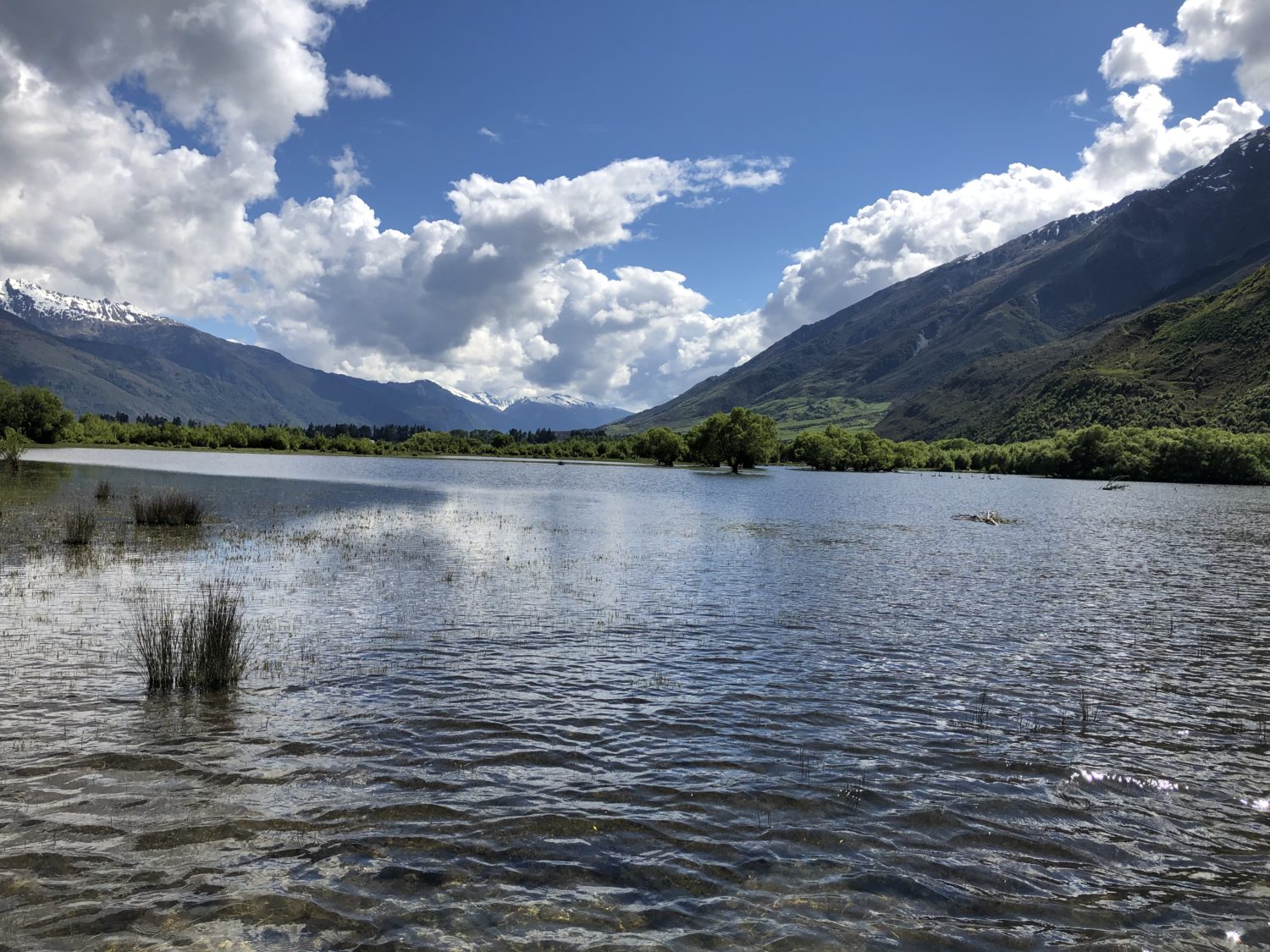 As I passed the point on the opposite side of the lake that I had started that morning I thought wow I'm flying haha, it wasn't as long as I had thought it would be which was a good thing. The wind had gone now again and I was cruising along on a mirrored lake at around 4.5kms a hour.
As I got to 35kms I thought I'll start looking for a beach to camp on, Only thing was that this whole side was more rocky and no beaches. It was deep straight off the cliffs too which made it a whole different look and feel from the other side of the lake.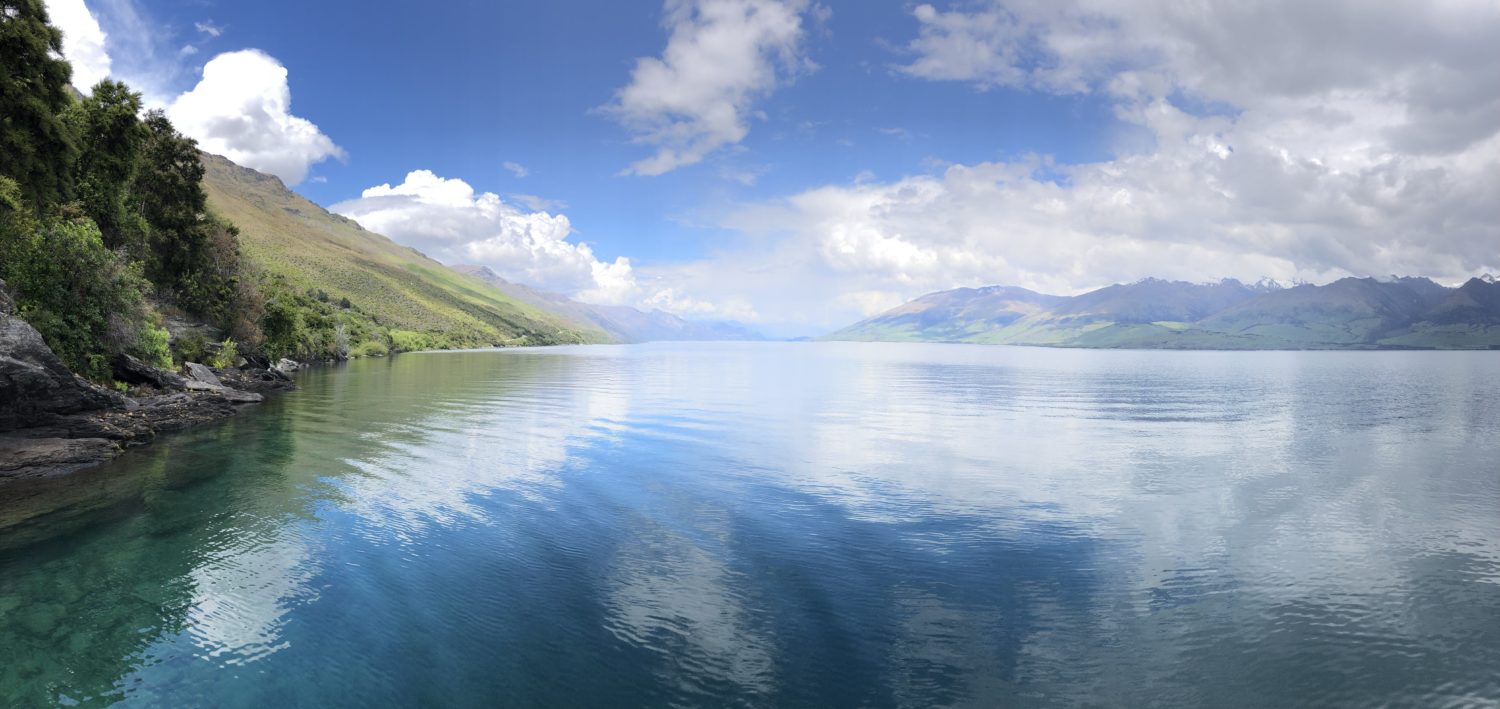 The water colours changed a lot from a light clear blue to a deep dark blue almost black. A few fish too which was good to see not that I was fishing but great to see the fishes doing their thing.
As I looked across the lake it was raining there but sunny on my side, The skies darkened a little and it started to rain circles, You might be thinking what are you talking about but the water around me was being turned into little circle rings from what was rain but it wasn't hard enough to really even wet me, it lasted about a hour to then become sunny as again.
The kilometres ticked by and still no beach , I was starting to get tried and then I saw a beach. Still maybe 3-4kms away but hope at last, as I got to it I had just hit 46kms. I then saw a small homemade ladder going up the bank and thought where does that go to then see a hut. YES YES YES I thought , there are heaps of DOC ( Department of conservation) huts in New Zealand and I had found one in the middle of nowhere. I went up to check it out and it was just perfect. The views were simply amazing from the hut and the toilet and it had a fire place. I'd be making some damper bread tonight that was for sure.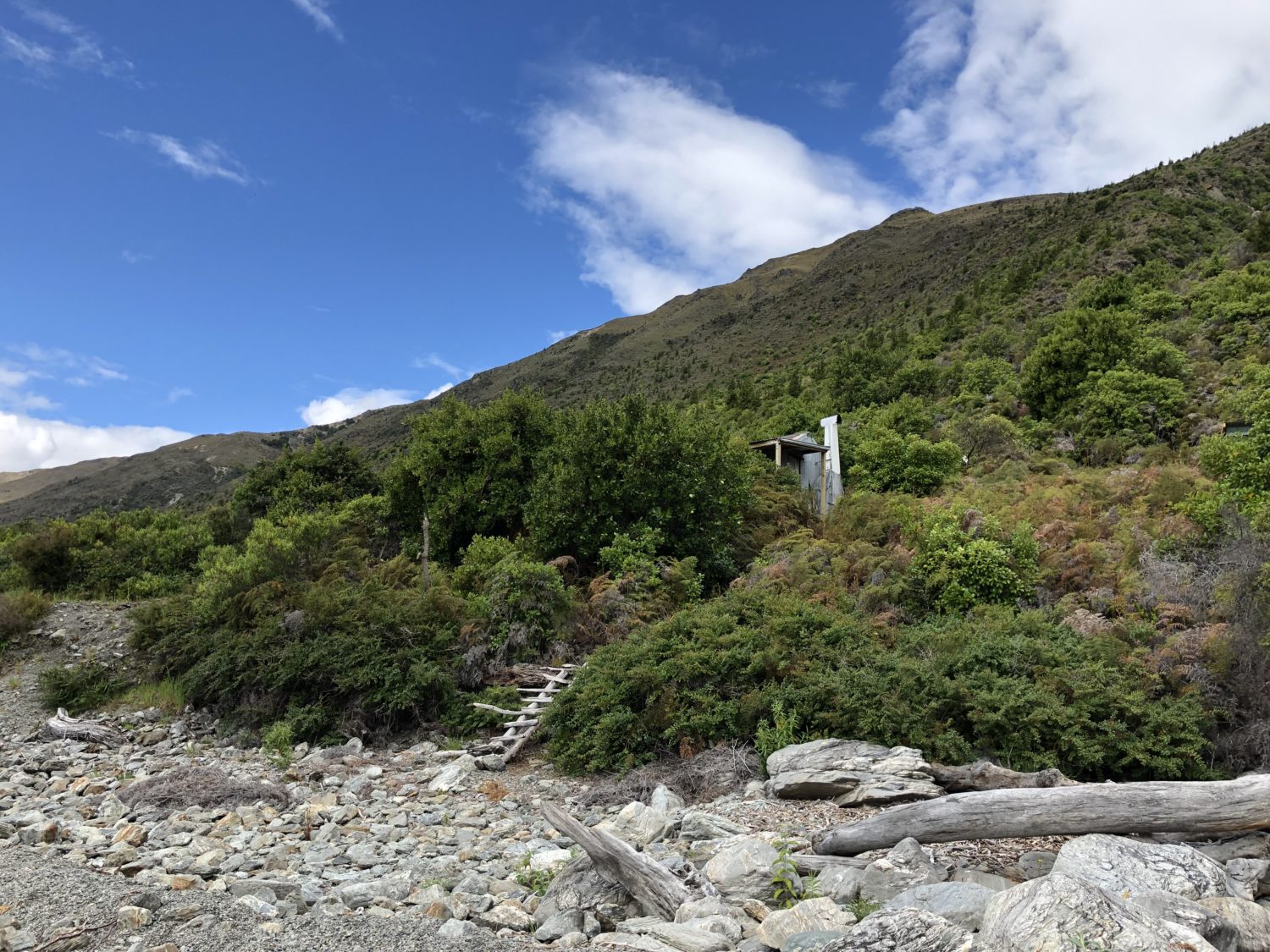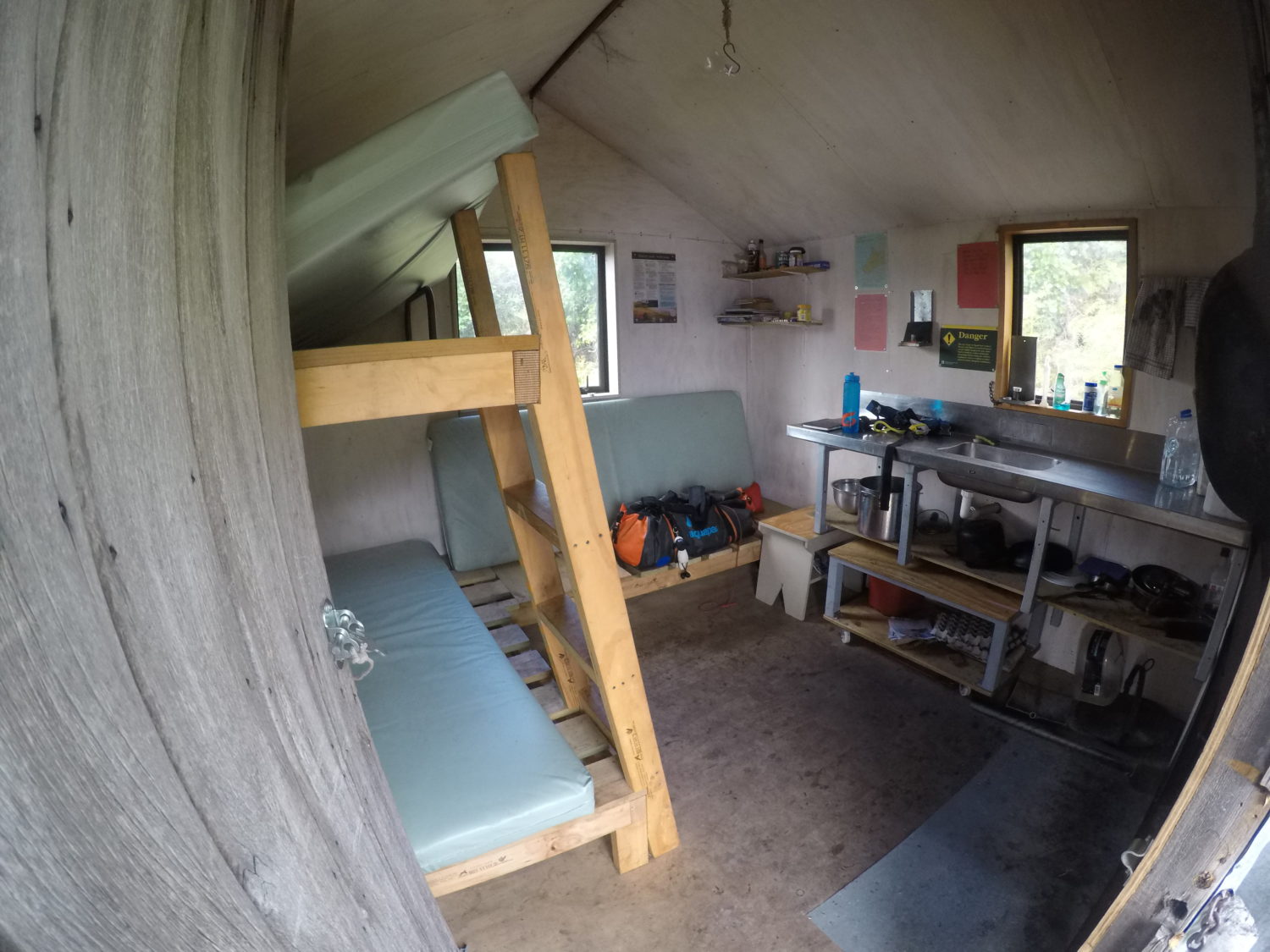 I filtered some more water for the evening and mornings cooking and then set out to just sit on the deck of the hut and enjoy the views and peacefulness that surrounded me totally.
I ran out of mosquito repellent so had to put on all my long sleeved clothes and pants to protect myself from getting eaten alive. I was a bit sun/wind burnt so with all that on I was crazy hot but at least not dinner for a mosquito family.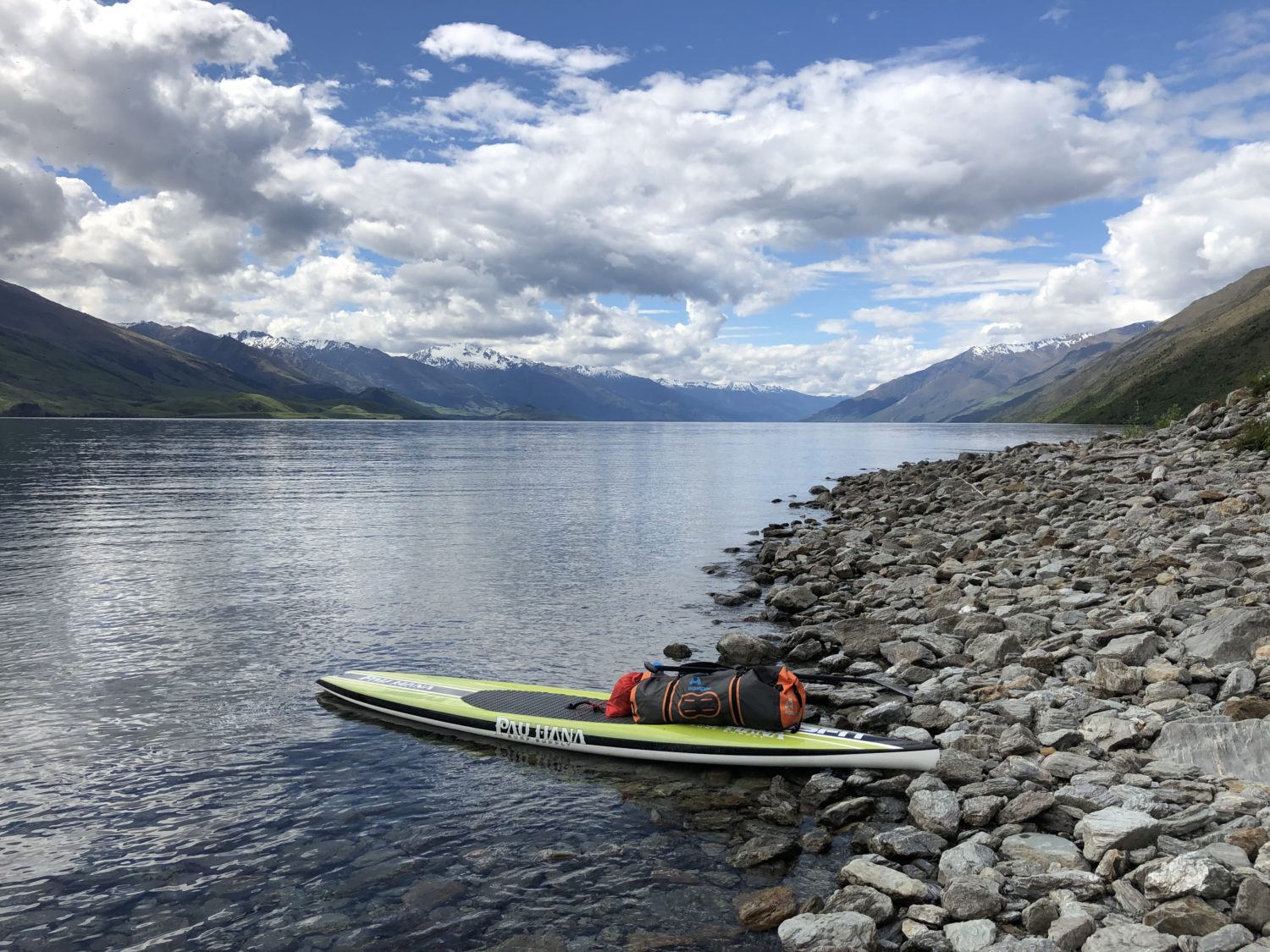 The sun setting over the mountains in front of me and my little fire going just enough to cook my homemade damper bread ( flour, salt and water) I was a happy kiwi. Read some more about the boys riding bikes across Mongolia and was off to sleep with adventurerous dreams already flowing in my head.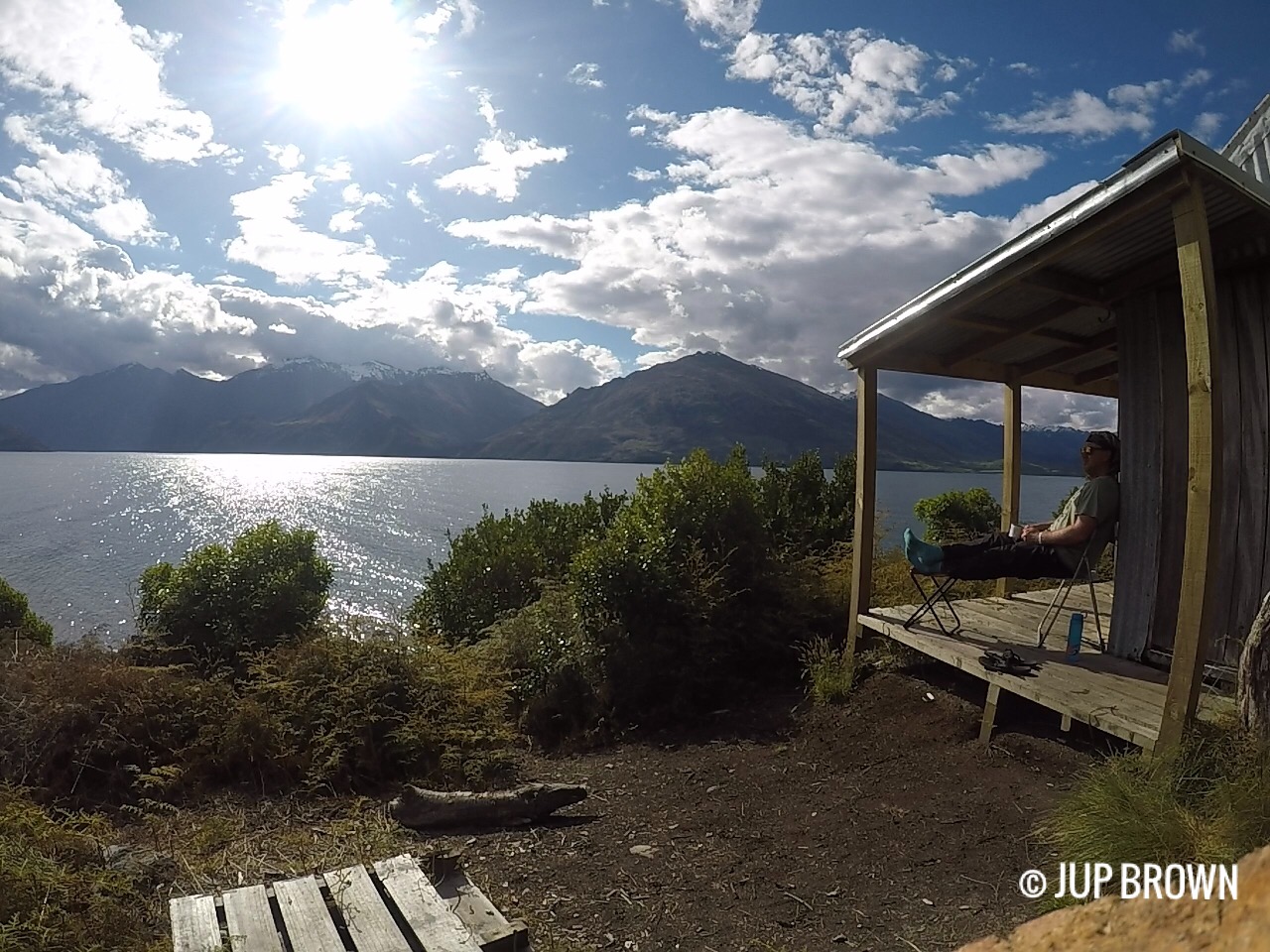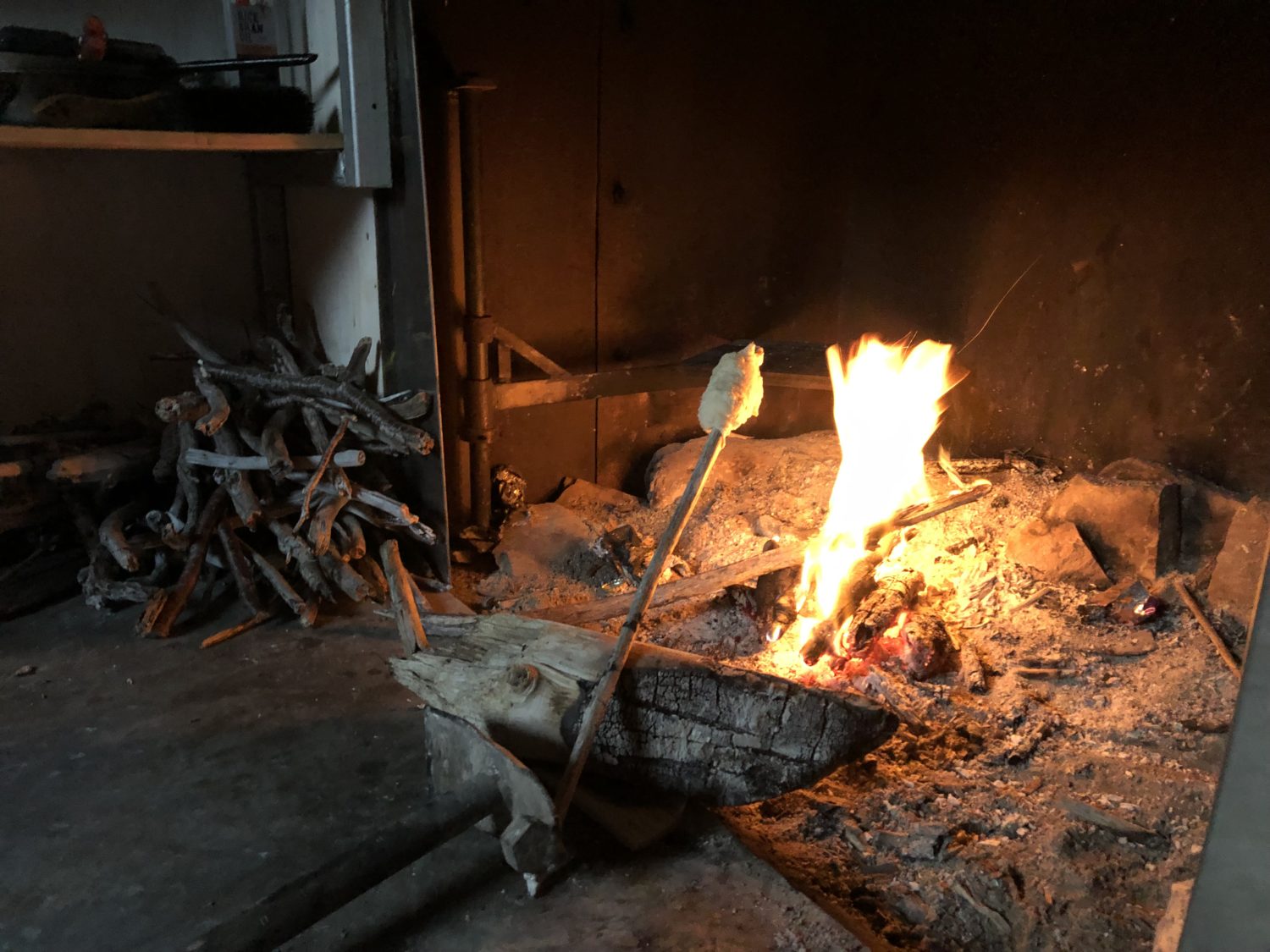 Day 4
As the sun rose I pulled out from the beach and paddled towards Mou Waho Island which had been my goal at the start.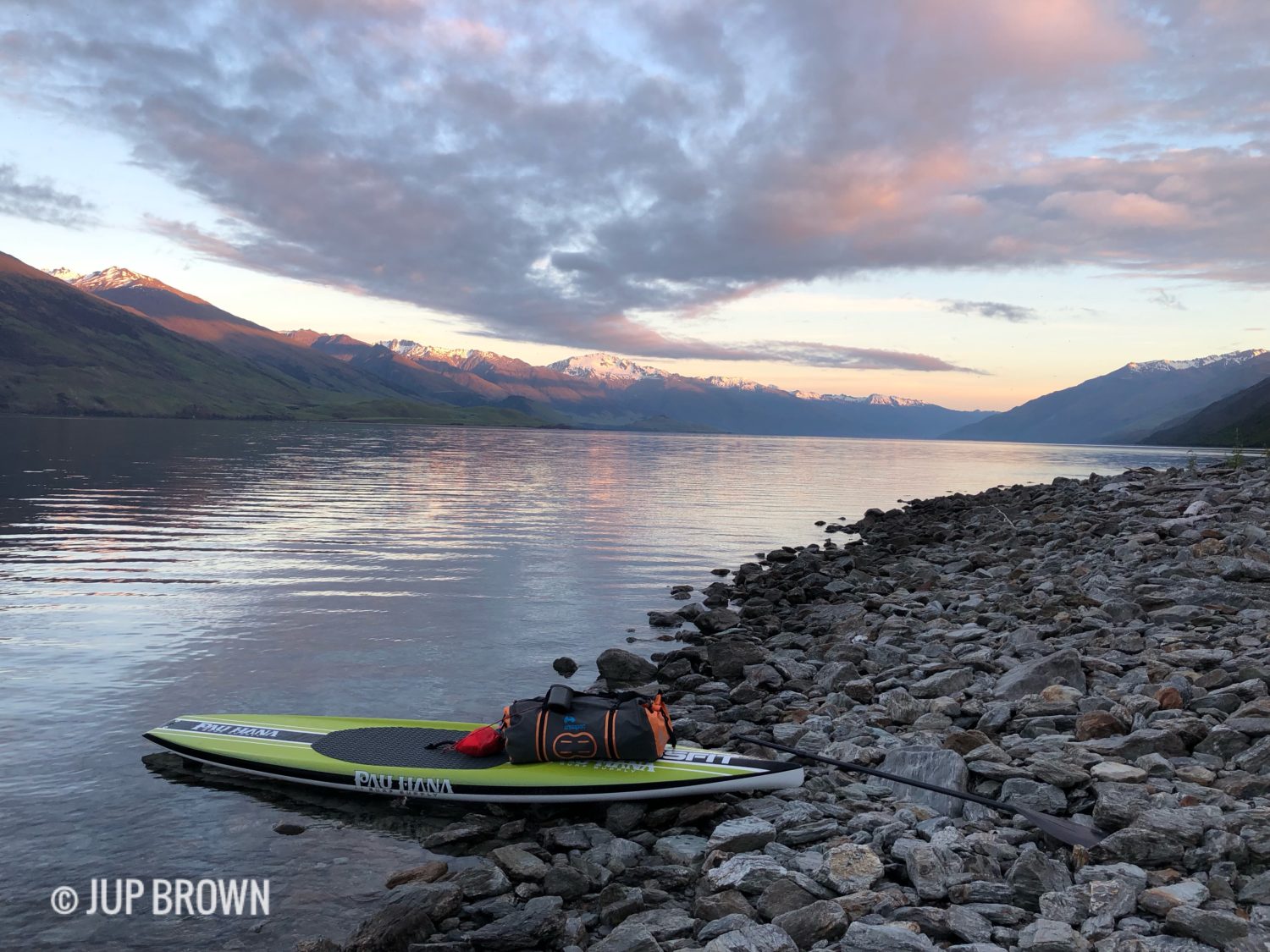 It was 4kms down the beach and then about 1.5kms out in the middle of the lake. I got out there and not a soul around so hiked up to to the top to see this lake. I read up on the signs and found out that there is 2 little rock islands in this small lake which is on an island (Mou Waho) in a lake(Wanaka) on an island (New Zealand) which is in the ocean. Did you follow that? Haha but pretty cool aye. The views from the top were to amazing for words.




After hiking back down the 1.3km track I paddled back out to the point I'd come in from as I was trying to see how far it was around the whole lake. I then headed around some more amazing cliffs with deep blue water under me to then turn finally into Stevensons arm. I sent a quick message to dad to say I was alive and now heading out this new arm of the lake. The water again was flat as and I was having the dream run of clear sunny skies, mirror lake with basically no wind.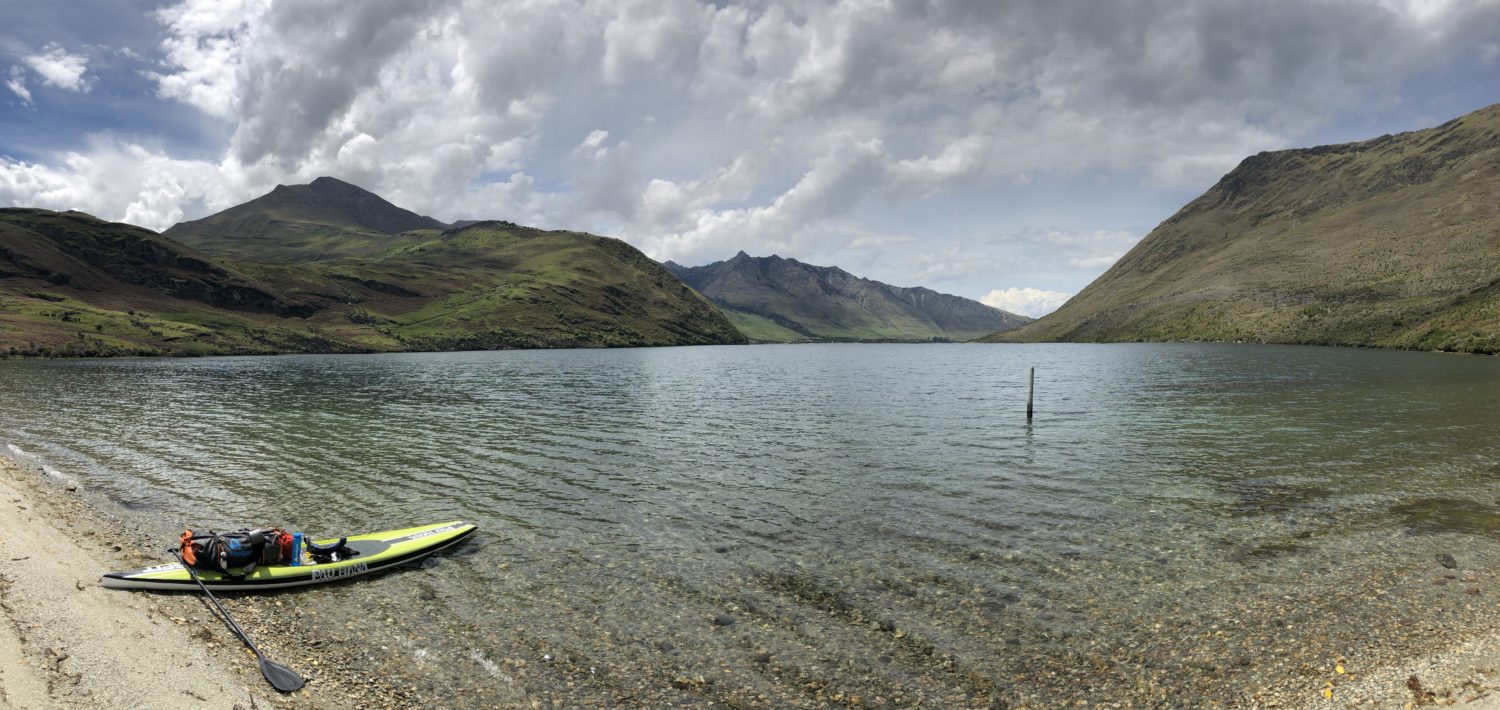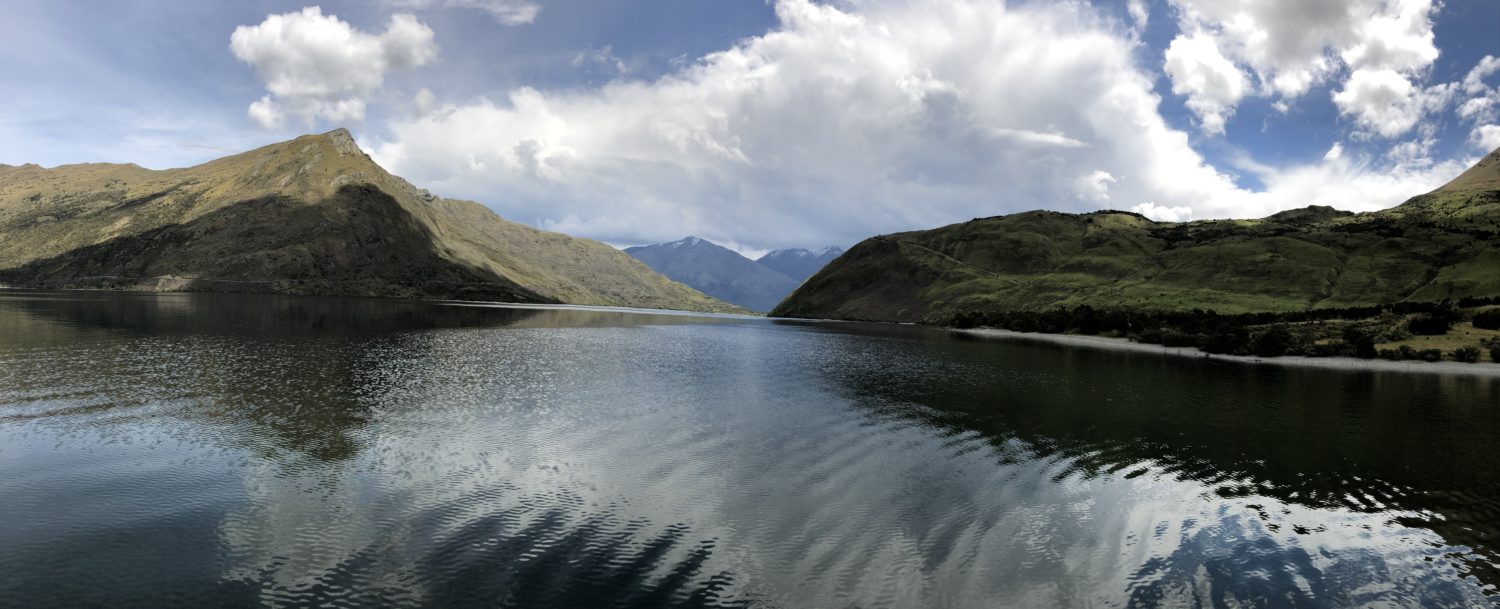 I cruised along to the top of Stevensons arm to then turn back towards home which kinda made me sad. I was having so much fun exploring all the little areas and corners of our lake and mountains that went straight up off the lake side. My upper Body was getting use to paddling too and relaxing a bit more. The little beaches I was finding for breaks,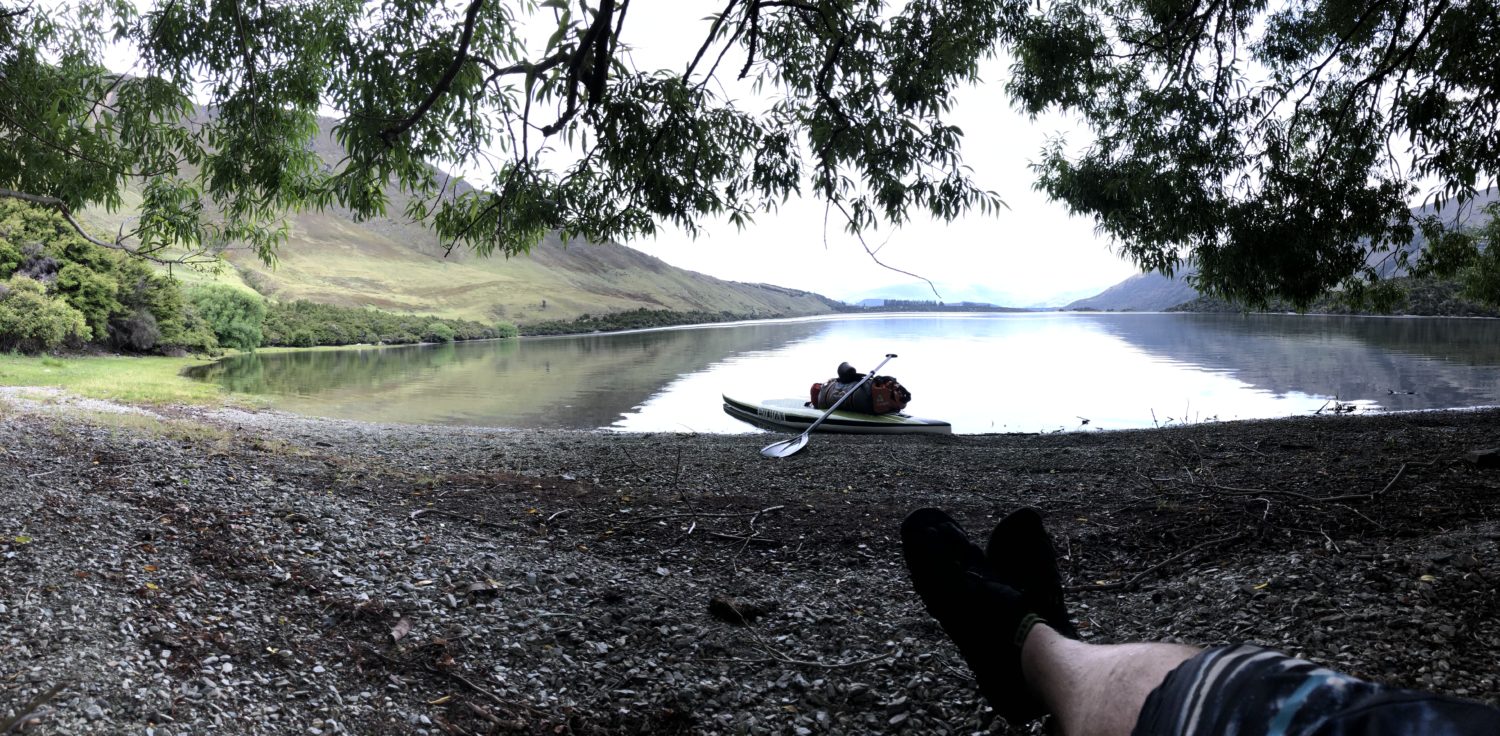 to swim at and to camp on and I didn't want it to end. So will only a few hours maybe of paddling to do to finish I pulled up to camp another night.
I found a big beach looking out to yet another amazing mountain filled view and set up camp. Made myself a little fire pit from the rocks around and went for a walk. My legs were very tight from the solid standing in one position for hours pose and they needed some movement.
I made dinner and read some more and then just listened to the nothingness that surrounded me.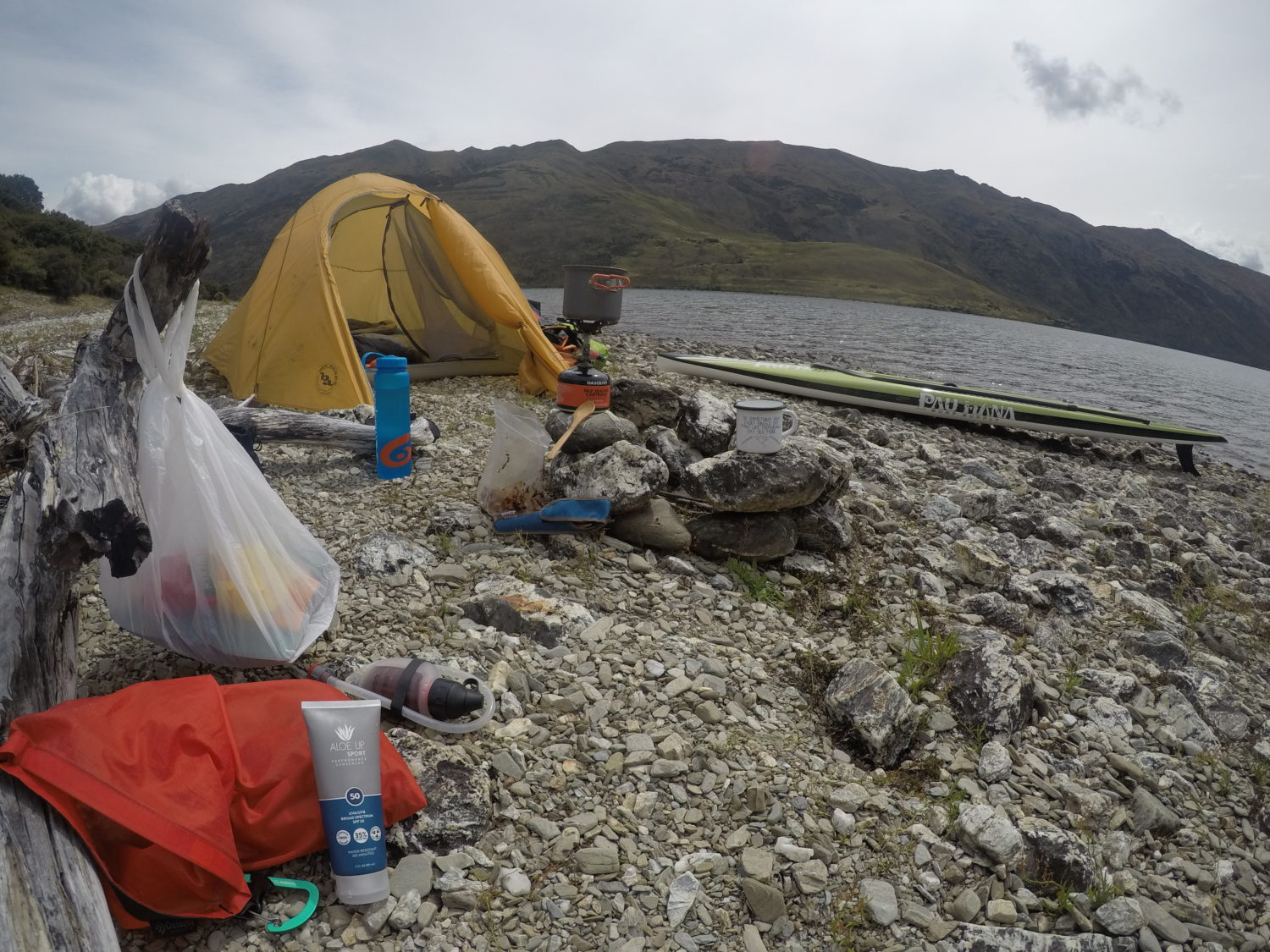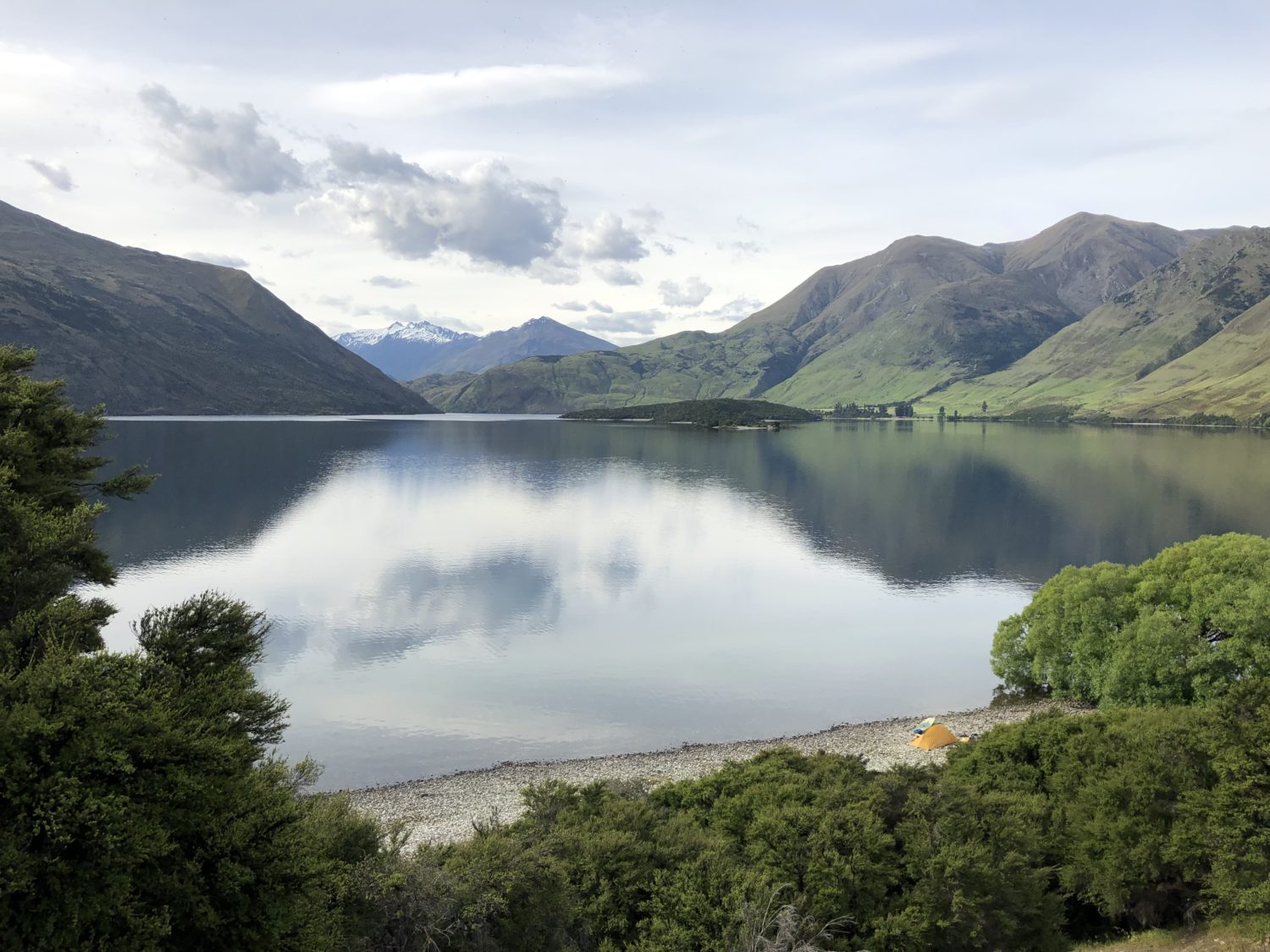 Day 5
I woke at 5 and got feed and packed up and was off by 6am. Mirror lake again and a sunrise that made me stop some many times to take photos. The clouds were a rose pink/white colour and the mountains crazy greens all reflecting in the lake and I couldn't really tell which way was up. Truly NZ beautifulness all around me.



I rounded into Dublin bay and the sun warmed me up not that it was cold and fish jumped and floated by under me. I saw 5 eels which I hadn't seen the whole trip. Over a meter long too a couple of them.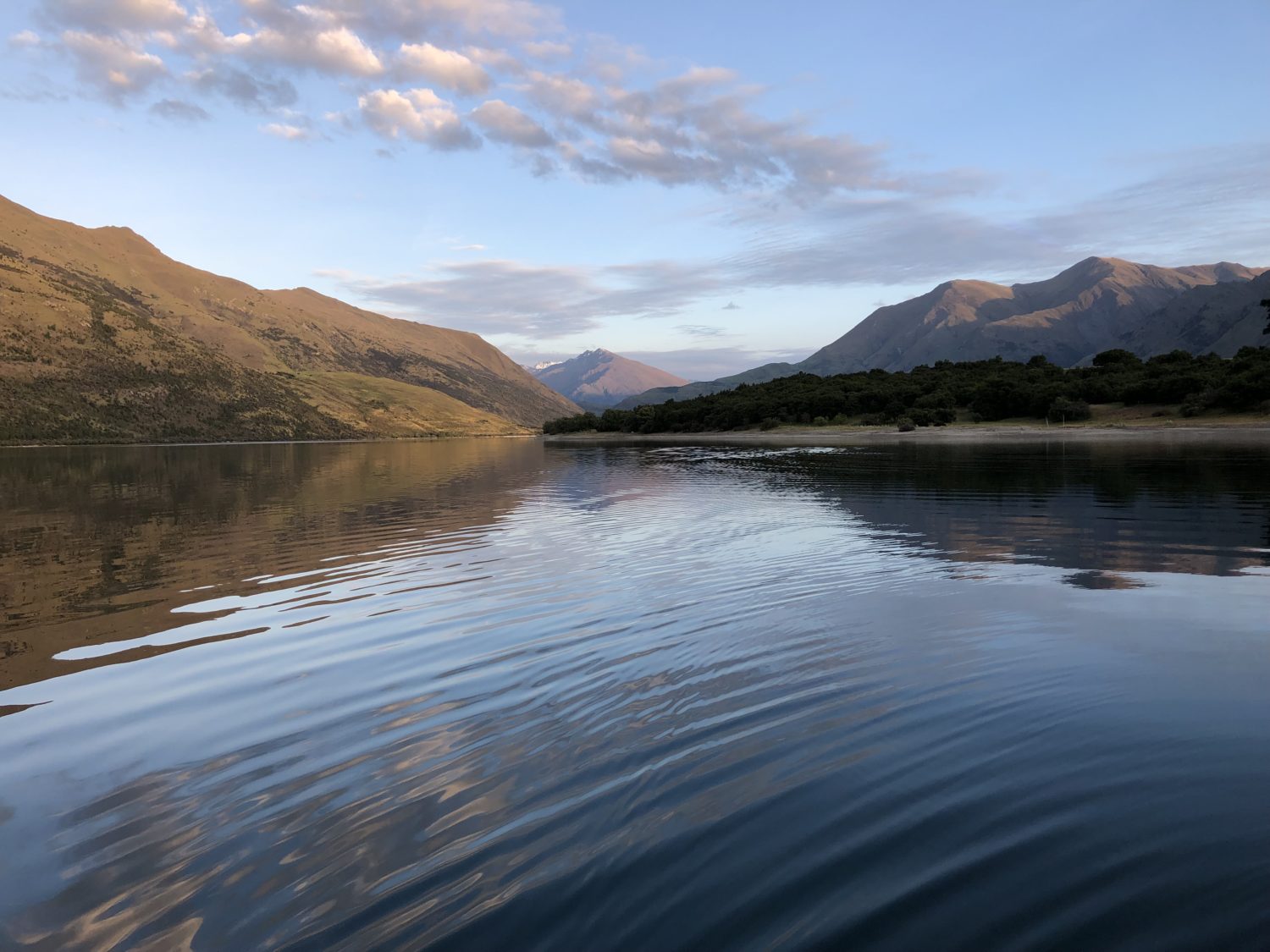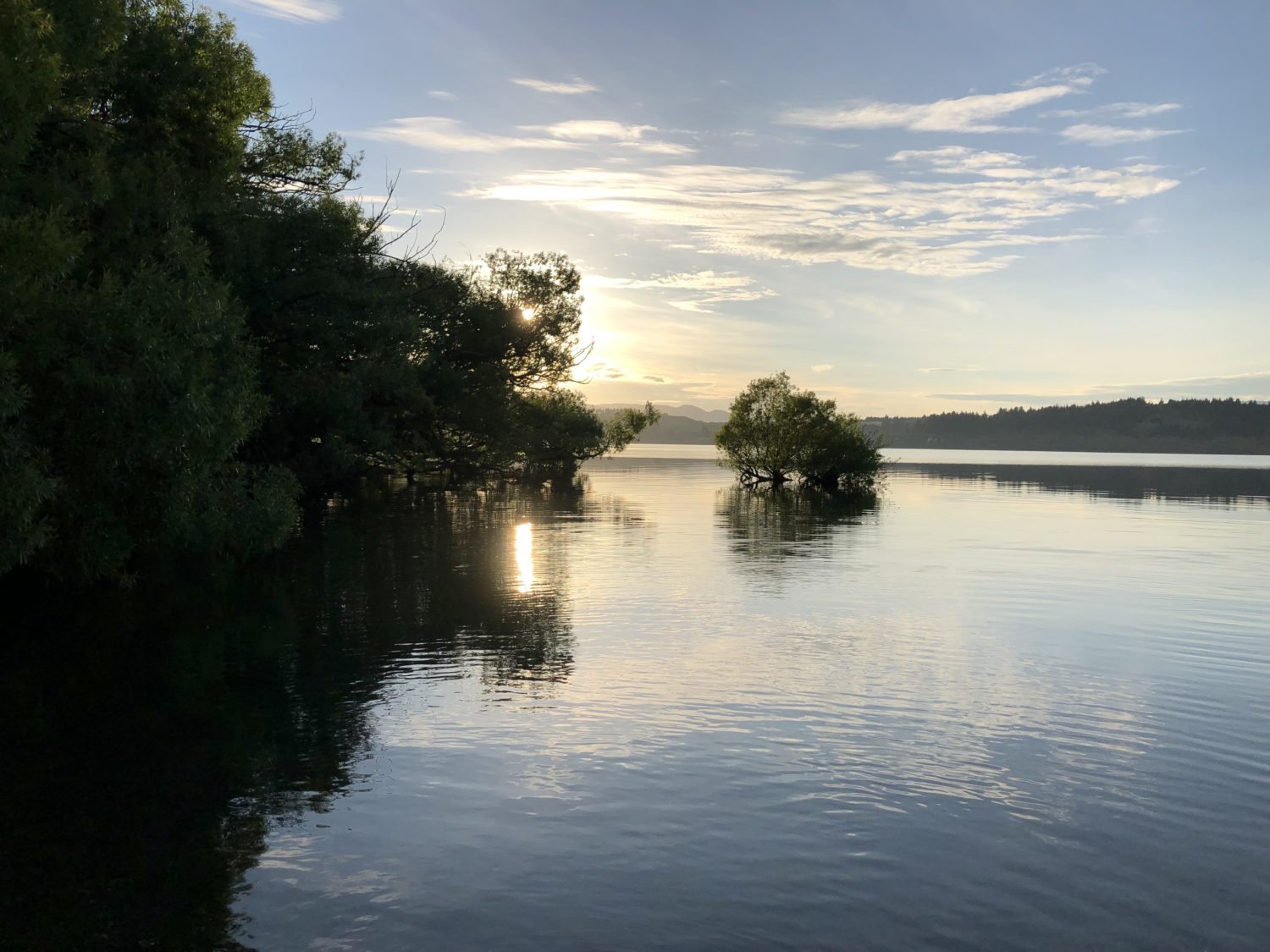 I came around one of the last corners to the mouth of the Clutha river which flows out of Lake Wanaka, I tried to get as close to the river as possible with out being pulled down it and well yes I got to close and I had to paddle for dear life just to stay up and to get myself back to the lake. Just wanted to make sure I hadn't cut any corners .



The last few sections the edge was hard to stay close too as it was really swallow and there were heaps of rocks around. I was like playing pinball twisting and turning to miss them and managed not to fall off even when I hit a couple of rocks with the fin.
I got round the last corner to see the finish point where I had started and the wind was just up a little making small waves for my final test of going across the waves to my goal.
I stayed up and floated into the edge 4 full 24 hour days and 10 mins after I had started. I had paddled 167kms. I felt amazing, I couldn't believe I had gone all the way around this huge lake after not doing any fitness or paddling for almost the whole year. The mind is a strong thing isn't it, the body is amazing to if you go past that first sore part.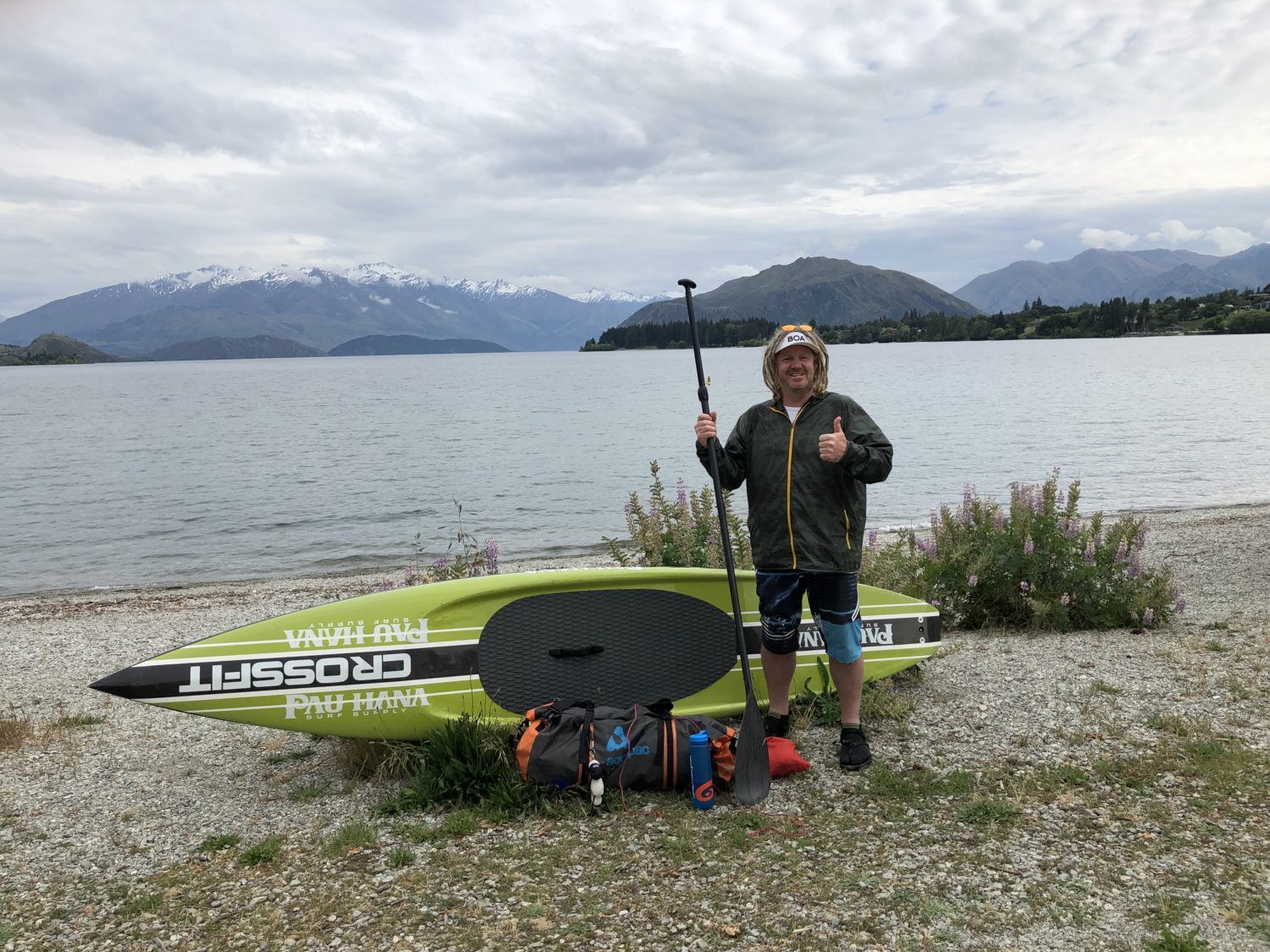 My leg muscles were very tight and pretty swollen to from all the none moving standing over the last few days and hands were a bit tried too from gripping the paddle for around 10 hours a day.
But it was so worth it and I would have gone off again if someone had said lets go. The camp spots I found and the views were just amazing as you can see from the photos.
My mind is totally refreshed and full with more ideas of places to explore and go seek out.
This is what nature and curiosity does, it fills you with nothing yet everything, I just love the road less traveled or this cause the lake less paddled but I now know Ill be back out on a lake of river again very soon. Might be in my Packraft next time down that Clutha river that seemed to want to pull me into it. It heads 330kms out to the ocean so yes it might just have to be done aye.
Huge thanks to Point6 Socks , Aloeup NZ Sunscreen and Goodr sunglasses for your amazing support on my adventures and I look forward to more in the near future.
Maps of the trip Day 1 -5