Woke to this beautiful tree flowering in cherry blossom which reminds me a lot of Japan, I miss Japan a lot especially now with all the snow that I'm normally playing and working in.
The forecast was rain but when we started it was a nice morning, we headed out of Texarkana on route 82. The Arkansas flag flying high which was nice to see.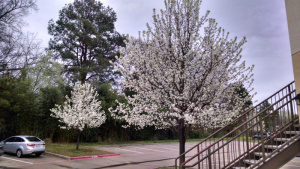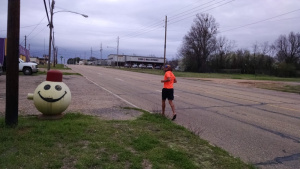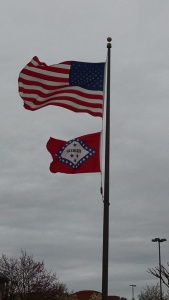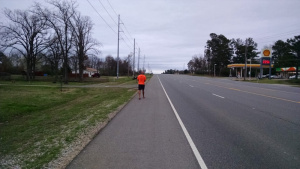 Right away we spotted this bunker in a yard and it got me thinking of twisters and if we were in that season I really hope not. Then I saw this awesome sign about Strokes which is close to my heart after my New Zeal and run, Great to see this on such a huge sign on the main road.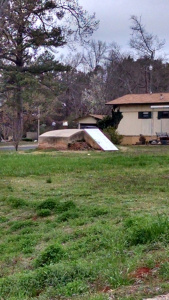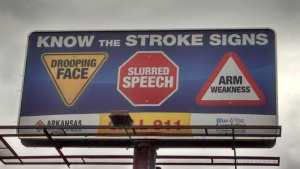 Pat found a new friend today- Beaver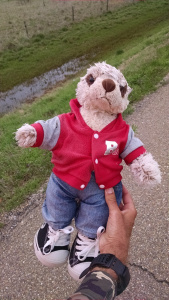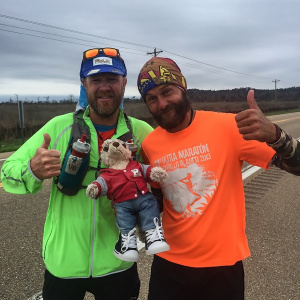 Then we had Jeffrey Genova arrive from a 4 hour drive , He came down to run with us for the day. We had a few things sent to his house and he had them with him, a huge help to have this kind of help as we are moving everyday. Jeff is a photographer for so many different sports and did 130 comps last year, Thats a hell of a lot of traveling and so much fun by the stories he told us today.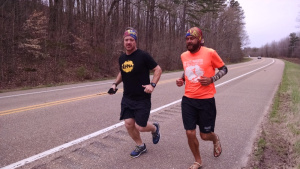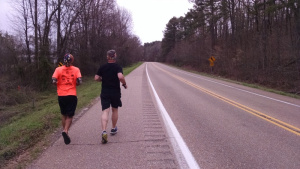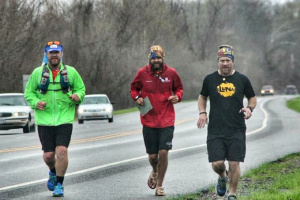 We got around 20 miles in and then the rain came in. I got to try out my new North Face rain jacket today that I had ordered and Jeff had bought down, I had one that I have used for the last 5 yrs and couldn't go past getting another one. It went great today too.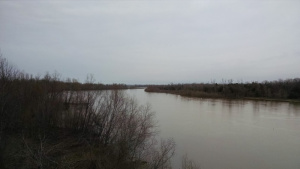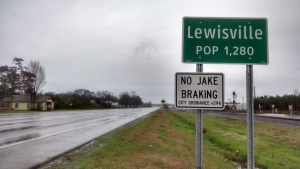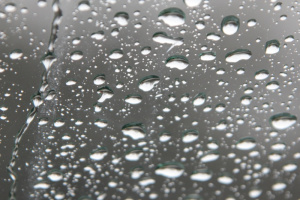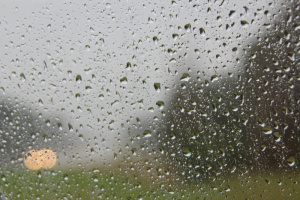 Still warm but coming down a lot at the end, we did 31.7 miles today in just over 7 hrs. Another day done and for me it went a lot better than other days which was great, having Jeff come for sure helped this.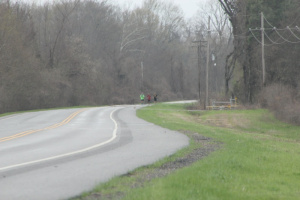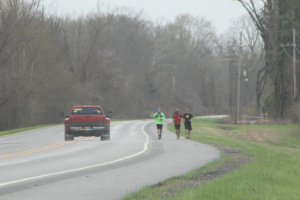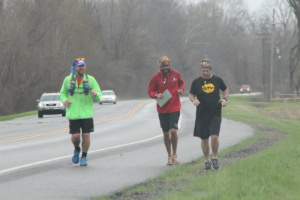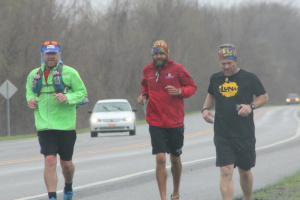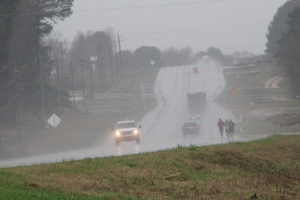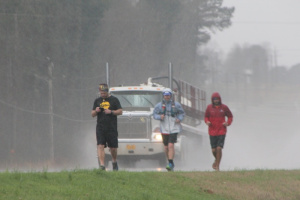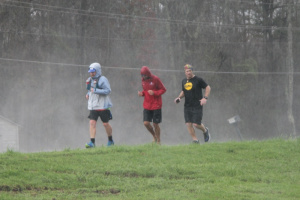 With no hotels near by we had to drive about 25 mins to find one and we will be staying here for 2 nights as we are running through here( Magnolia) tomorrow.
Thanks again Jeff for everything you bought us and driving so far to and then home again just to see and run with us. Bloody legend.