My hamstring felt better this morning as me and Pat set off towards Sulphur Springs and knowing we had a holiday tomorrow was a good feeling. The weather wasn't looking good and was raining a little pretty much from the start. About half way through the day it started to piss down and we got wet to the skin but it only lasted a hour or so but the temperature was still warm.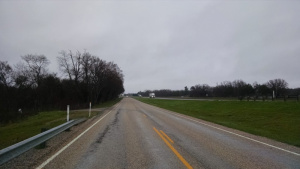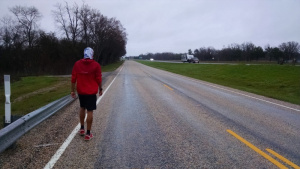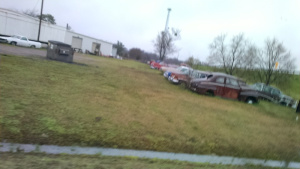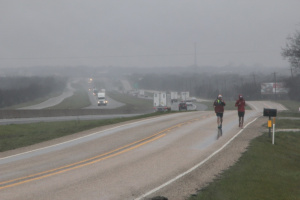 When we got to first aid stop our special guest all the way from Australia Lincoln Budge was ready to come run with us. Lincoln was over in Colora do and just last week up in Alaska for a trip and came down to get a few miles in with us. I was so happy and stoked to have him come join us. I meet Lincoln in Japan 2 yrs ago when he was competing in a Chair Ski World cup comp that I was working at. He was in the Australian team and is now about to try out for the Water Ski worlds team. He is amazing and into everything.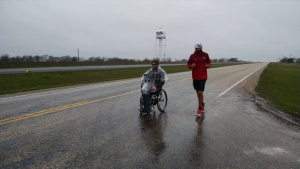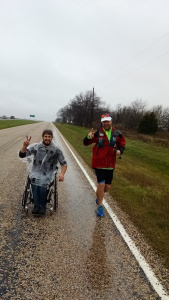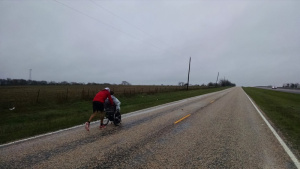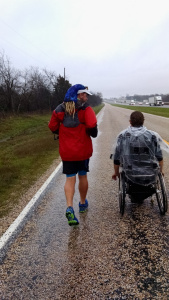 Me and Pat loved listening to his stories & adventure as he pulled us along the road, We were both a little tired but we got so much energy from Lincoln it was awesome. He has a cool project going on that is called "The Change One Life Project" about making the most of everyday no matter what happens. Check it out HERE. You want to be inspired or be apart of a cool adventure get in touch with Lincoln. Thanks so so much for coming and being a part of our adventure and I can't wait to join you on one of yours bro.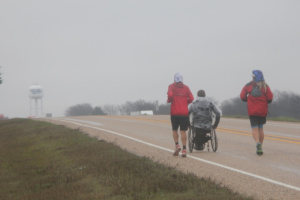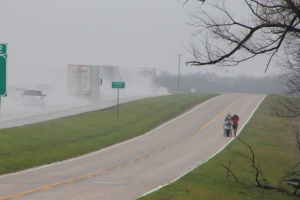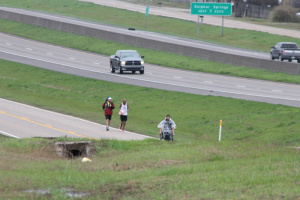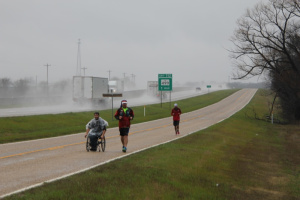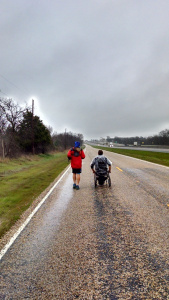 Right in the last few miles we went though town and right in the middle was this cool court house and this wee library, yep the one that looks like a bird house.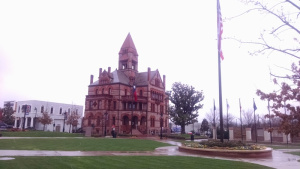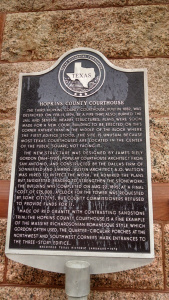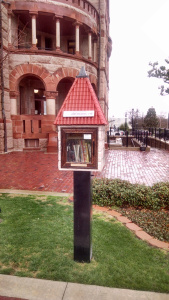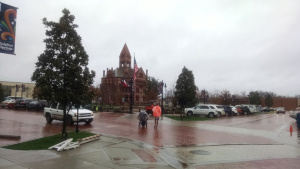 Also right there in the town centre was this glass toilet box, The walls are one way glass so while you are pushing one out you can see all the people outside, haha it was some funny stuff. We are taking photos of Pat having a pee.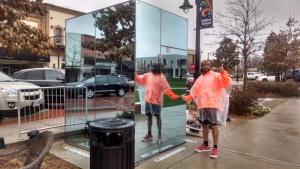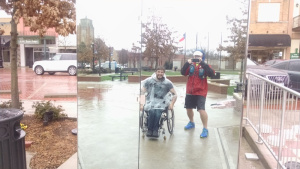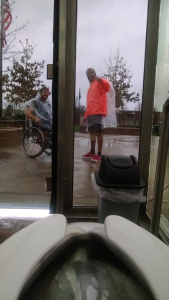 Where we finished today was about 94 miles from the Texas boarder so only 3 days of running to go, exciting.We got 33 miles done and headed for our hotel for spring break, well thats the holiday going on here this week.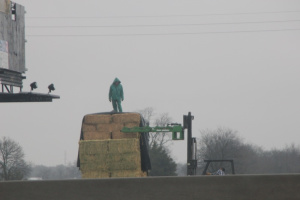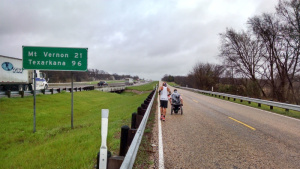 Shacky found us another BBQ place to try some more ribs at and man it was good. Again eating to much but happy feeling fat after a good week on the road.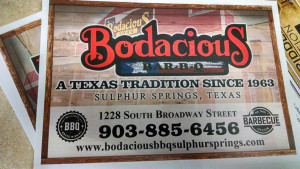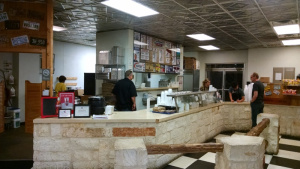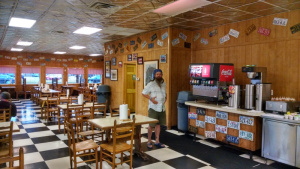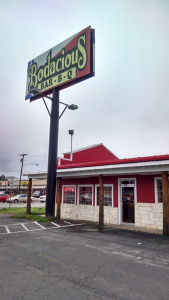 So this week we did 7 days of running and over 200 miles, having a few friends joining us and getting to the other side of Dallas with well not to much rain was all good. We have a plan for the next 2 weeks until we get to Memphis which we will go though Arkansas and Mississippi. MAP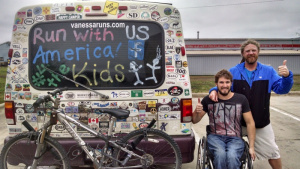 Keep watching as things are changing and ideas are poping up to make this trip even more fun and enjoyable for us and you. Thanks so much to everyone who has helped us over the past week, you are AMAZING!!