Good evening everyone from 29 Palms , we are staying at a camp ground that we drove back to from todays finish, Awesome camp ground has a in door pool and jacuzzi which we all jump straight into after our run. We are here tomorrow too.
First up i just wanted to show you the maps of where we have run so far, so sorry I havent been doing this, kinda forgot . Here are the day 1~8 Remember 6 was a day off.
Day 1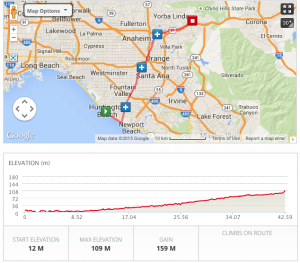 Day 2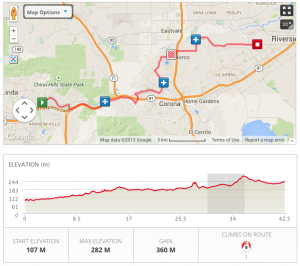 Day 3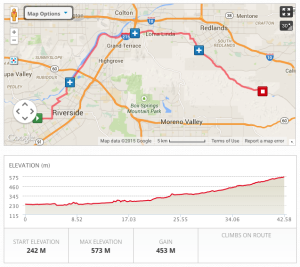 Day 4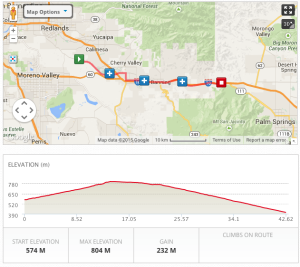 Day 5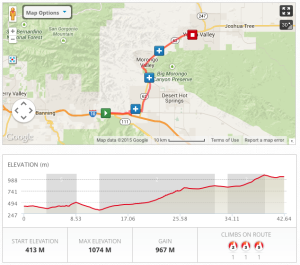 Day 7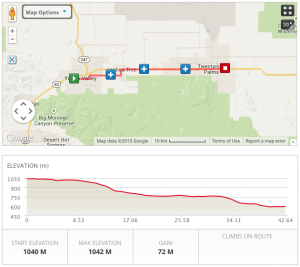 Todays run was good again, I ran with Linda again, not sure if I told you but we run 1 mile and then walk 100-200 m then run again. Today we headed out in the desert and even the traffic was less, still beautiful views with the mountains around and the rolling hills we went up and down. The map for today day 8.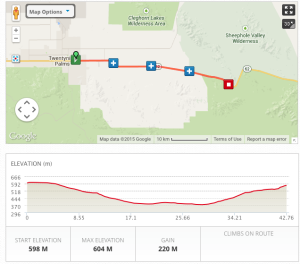 These are some photos front he road today. We saw a couple of Coyotes running over the road to right in front of Barefoot Alex. Now here is a man I want to tell you about. When I saw Alex coming on to the team I wanted to meet him straight away. He is so chilled and always smiling, Have you ever seen a rainbow with dreadlocks and a tie dyed running shirt on? This is Alex and he brings a smile to my face everyday. Alex runs barefoot too and only puts on Luna s andals if he really has too. Yep he is going to run across the country like this. SO awesome to be on the team with this man.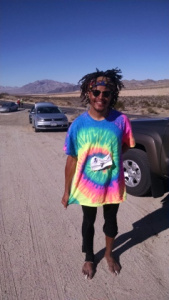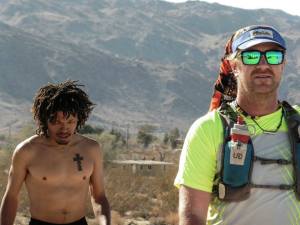 Here are some shots from today which started with a magic sunrise .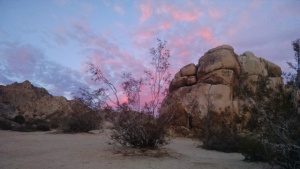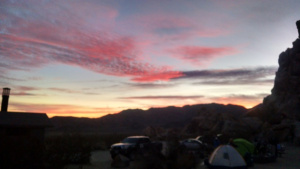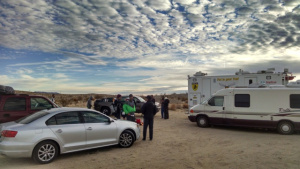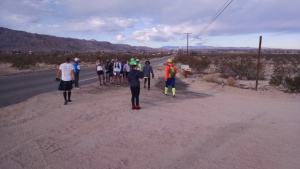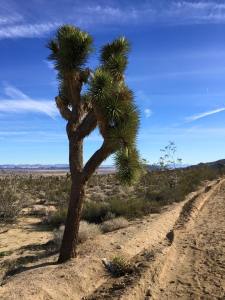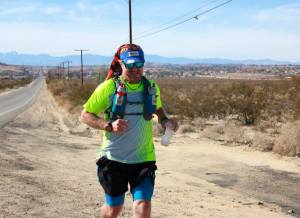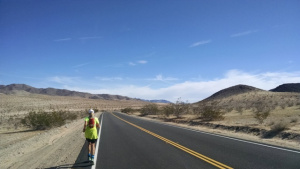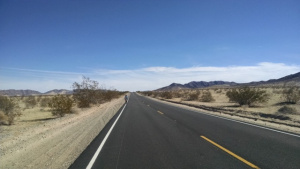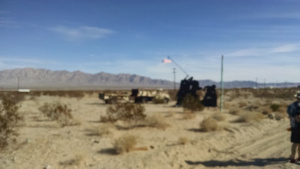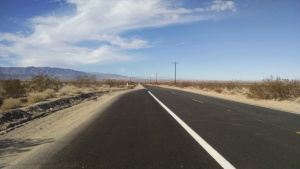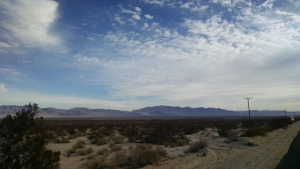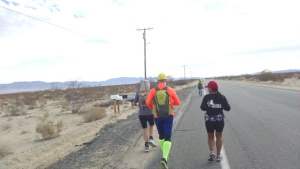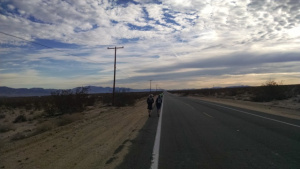 Today was super special to me with a man I met for about 1 minute on day 3 of this run, Tobin who is a school teacher was out on a run and we chatted about what we were doing and then a couple of emails. I then found out he had signed up to run with us for 4 days, AWESOME!! Tobin has never run 2 marathons in a row and he is in for 4. he ran so well today and I hope is sleeping now. Thankyou so much for your amazing support for this event and our 100 Mile Club.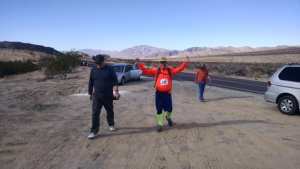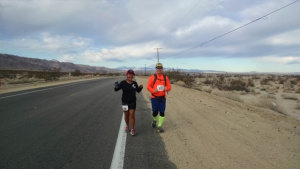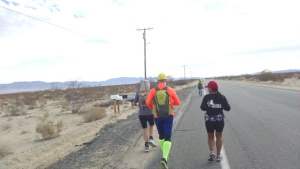 Then last night and today I got messages from 2 of the boys from Yucca Valley High school, They were checking up where we were and chatting a bit with me. I love this so much. Thanks so much guys.
Then my Indian friend Stanzin who has crewed me on both my runs at La Ultra the high race in Leh India,Stanzin is amazing , he is the best crewman and goes way beyond he job, he is a true friend and for him to call me to see how I was running and offer to make me one of his Amazing Ginger honey lemon tea it just made me laugh ,Thanks so much bro. See you again in August.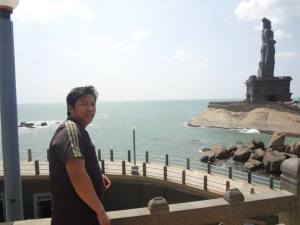 Me and Linda run in a good time of 5 hrs 6 mins today which I was happy with, we have been running well and I love running with her. This is us finishing today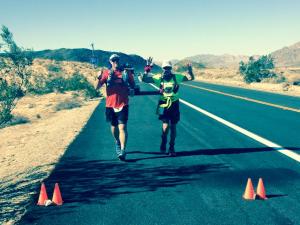 Here is a couple of other shots of Pat, Linda and Alex high fiving and me .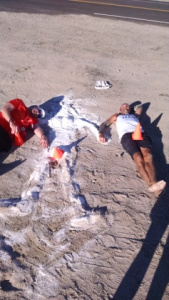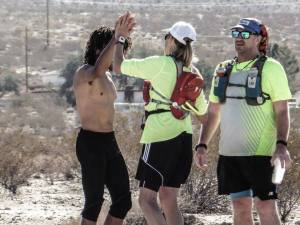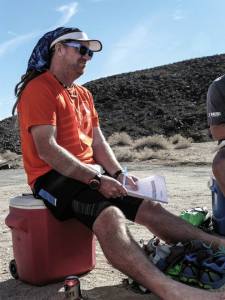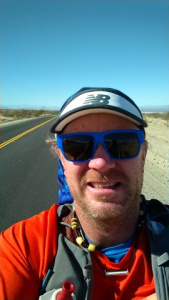 Im off to do my next 10 push ups and get some sleep, a bit of a drive out to the start tomorrow so leaving early. Keep in touch though here and social media pages. would love to hear from you.
Nite all.