Well today was our first rest day but I had a few things on the go. Was lucky enough to get an interview on Radio Wanaka with Ed at 7:40am which was great, they have been helping us get the word out.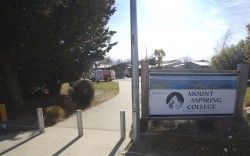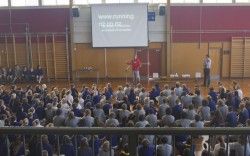 Then we were off to meet the students at Mount Aspiring College where I used to go to school – was a bit nervous as there are 700 students now and I am not known for talking in front of a big crowd. Then to Wanaka Primary School and did our little talk with them too, which was also fun.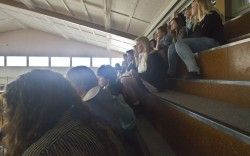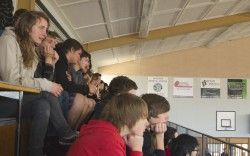 Then thanks to Central Lakes Physio in Wanaka I had a massage which was awesome!! Big thanks to Vicky who was super kind and filled in for Cath who was away sick. Hope you get better soon Cath. Thank you so much Vicky.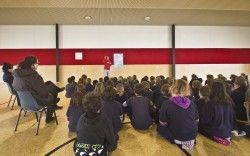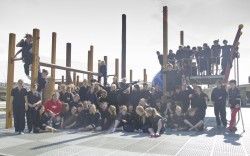 Then we got in and sorted the van out as we had stuff everywhere and a bit of gear we didn't need. First week is always a good one for sorting out what is needed for a huge trip like this one. Had to make room so I can get in to be able to lie on the mattress when I rest along the way.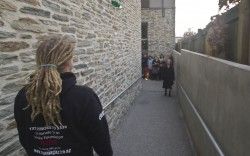 Had dinner with dad and Lyn, awesome bacon and egg pie Lyn!  Thank you both for looking after Amber's kids while her and Jonny came and ran with me. Was great to see you both again and will see you in Milton.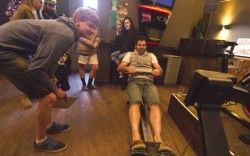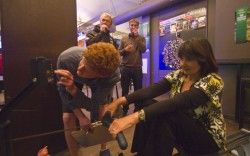 Tonight was a special night – Roz at the MINT BAR here in Wanaka put on a fundraiser and has spent the last 5 weeks ringing around finding prizes to have at the auction they ran tonight. There was everything from skydives to wine to slippers. Everyone who turned up was amazing and got into the night and put their h ands deep into their pockets. There was a rowing machine that people were trying to get the fastest 500m on – nice work Hooter you smashed it bro (first time on a rower too). Lisa Jackson has been busy too the last 2 weeks helping get the word out and was great as a auctioneer with Roz. I can't thank everyone who came along enough to make this happen. We raised a total of $2373.20 for the Stroke Foundation! Plus they raised $1000 towards fuel, food and accommodation costs to support us on the road trip. AMAZING!!!!!!!!!!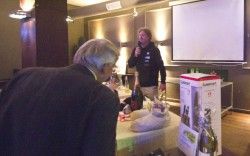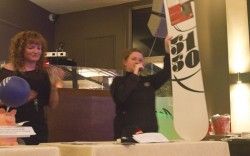 Now it's bed as tomorrow the next leg starts… come join me and Rick as we knock out the kms and days heading your way.