Every cent of the money donated over the course of my runs will go to the cause.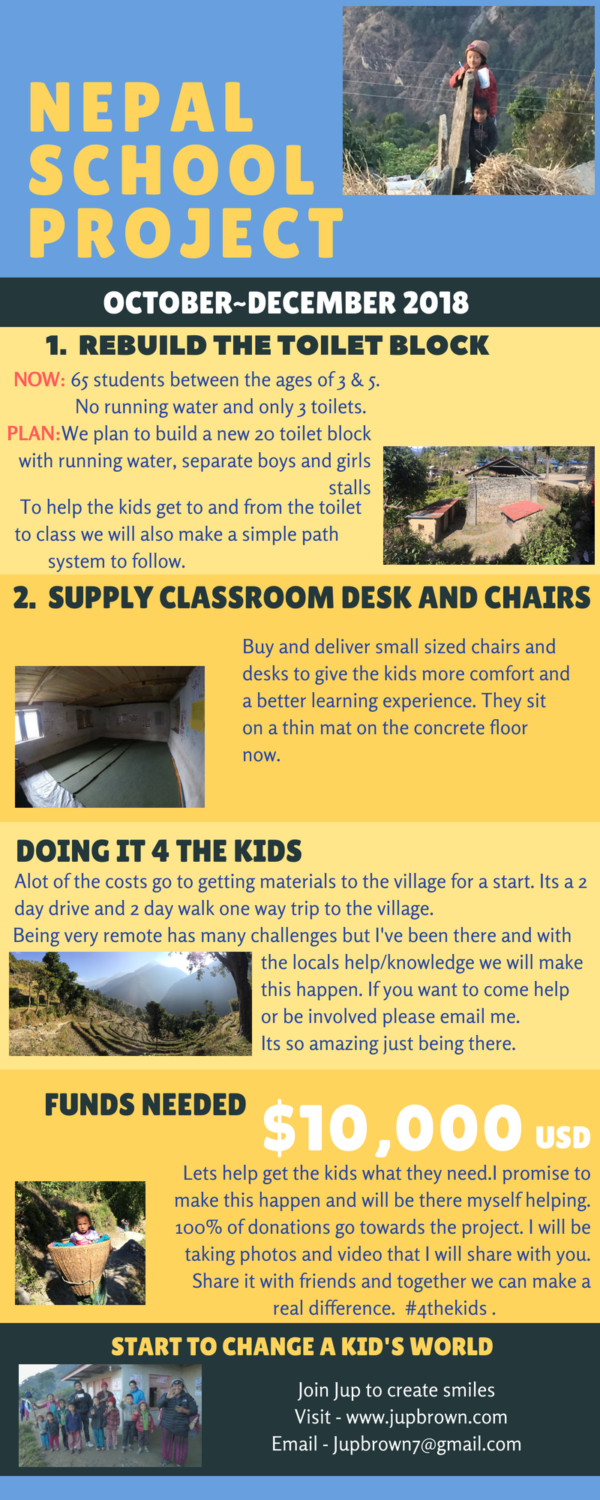 Your donations are greatly appreciated and can be made in a number of ways. More Information soon. 
Fundraising Page up now for Nepal school project 2. To rebuild the 3-5 yrs olds Toilet Block. Deep in the mountains of Nepal. Its a adventure just to get to the village with a 2 drive and then a 2 day walk in. No roads just trails on last day.
Hope you can get behind this project and give these beautiful kids a better life at school.
Thankyou so much for your support.
https://givealittle.co.nz/cause/helpnepalkids#

---
HELP JUP  – If your interested in helping me directly.
Funds Raised So far
2011 ~ Nick Chisholm Bike fund – $40,000 NZD
2011 ~ New Zeal and Stroke Founation – $20,295 NZD
2012 ~ Japan Tsunami Affected Areas – $19,500 NZD
2015 ~ 100 Mile Club- Transcon USA/Bike Canada event $12050 USD.
Thank you so much for supporting my events so far. We have done one for the NZ Stroke foundation and one for the Tsunami affect areas in Japan. The 100 MILE CLUB.
Thank you for your support! Any questions please email me at   [email protected]
Your friend in adventure and helping others
Jup Brown